Welcome to The Breakfast Club! We're a disorganized group of rebel lefties who hang out and chat if and when we're not too hungover we've been bailed out we're not too exhausted from last night's (CENSORED) the caffeine kicks in. Join us every weekday morning at 9am (ET) and weekend morning at 10:00am (ET) (or whenever we get around to it) to talk about current news and our boring lives and to make fun of LaEscapee! If we are ever running late, it's PhilJD's fault.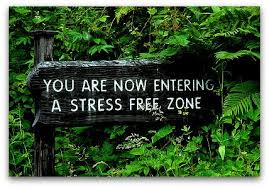 This Day in History
Italy's dictator Benito Mussolini killed; Iraqi dictator Saddam Hussein born; Muhammad Ali refuses military induction during the Vietnam War; The first space tourist; 'Tonight Show' host Jay Leno born.
Breakfast Tunes
Something to Think about over
Coffee

Prozac
This is the power of gathering: it inspires us, delightfully, to be more hopeful, more joyful, more thoughtful: in a word, more alive.
Breakfast News
US News
Hawaii shifts from treating COVID pandemic like an emergency
Energy Dept OKs expanded LNG exports from Texas, Louisiana
About 6M Californians ordered to cut water use amid drought
Post-Floyd probe finds discrimination by Minneapolis police
Twitter abuse victims fear Musk's plans, but may not quit
Older people fret less about aging in place: AP-NORC Poll
One-fifth of reptiles worldwide face risk of extinction
US Politics
Federal judge halts preparations for end of US asylum limit
Dem lawmaker: Biden suggests he'll ease student loan burden
New York court rejects congressional maps drawn by Democrats
New Mexico adapts to same-day registration in primary voting
Trump becomes target of new ad after Ohio Senate endorsement
DeSantis sets dates for session on property insurance
Trump drawn to celebrity in weighing midterm endorsements
Oklahoma panel says candidate can't be called 'The Patriot'
4 Republicans to meet for prime-time governor's race debate
Report: Albuquerque should shrink public schools, cut jobs
McCarthy defends 1/6 audio, House GOP backs 'next speaker'
Florida gov vetoes bill that would end solar power credits
Connecticut Democrats reach deal on state budget, tax cuts
International News
Russia cuts off gas to 2 NATO nations in bid to divide West
UN chief and Russia's Putin agree on key Ukraine evacuation
Microsoft: Russian hacks often accompany Ukraine attacks
Court says UK's nursing home COVID-19 policy was illegal
Jordan's restoration efforts push back on degrading land
Canada lynx protections deal sealed by US, environmentalists
Sports
Comeback Grizzlies rally again from big deficit for 3-2 lead3
Bridges, Paul lead Suns past Pelicans 112-97 for 3-2 lead
Heat hold off Hawks 97-94, reach Eastern semifinals
Bucks rout Bulls 116-100 in Game 5, advance to face Celtics
Arenado ejected as Cardinals brawl with Mets in 10-5 victory
Profar hits 3-run homer, Gore has 10 Ks as Padres beat Reds
Harper has 3 hits, Phils win 3rd straight over Rockies, 7-3
Stanton's 350th career homer, three RBIs lead Yanks past O's
Bogaerts has 4 hits, Cora returns as Red Sox beat Jays 7-1
Diamondbacks score twice after error to beat Dodgers 3-1
López's ERA to 0.39; Marlins edge Nats 2-1 for 4 wins in row
Rasmussen, Rays end Mariners' four-game winning streak 3-2
Ryan's arm, Kepler's bat lead Twins past Tigers 5-0
Ashby takes no-hitter into 6th, Brewers beat Pirates 3-1
Canadiens beat playoff-bound Rangers 4-3 to end 9-game skid
Eric Comrie has first NHL shutout, Jets beat Flyers 4-0
Stars take final playoff spot with 4-3 OT loss to Coyotes
Johnson scores in SO, Blackhawks beat Golden Knights 4-3
Breakfast Blogs
What Is It About Donald Trump That Scares Every Prosecutor Who Crosses His Path? Charles P. Pierce, Esquire Politics
Old Friends: Scooter Libby and CIPA emptywheel aka Marcy Wheeler, emptywheel
War for Ukraine Update 63: Russia Continues To Attack In the East & the Biden Administration Manages To Bring a Captured Marine Veteran Home Adam L. Silverman, Balloon Juice
Opinion: The Republican blueprint to steal the 2024 election J. Michael Luttig, CNN
The EU finally goes after Orban digby, Digby's Hullabaloo
Just a minute, perfessr Tom Sullivan, Digby's Hullabaloo
NJ Appeals Court: Lower Court Mixed Up 4th And 5th Amendment And Either Way, Phone Passcodes Can Be Compelled Tim Cushing, Techdirt
Yes, Of Course Drug Patents Drive Up Drug Prices; Why Is This Even Up For Debate? Matthew Lanes, Techdirt
In Justice Breyer's Final Oral Argument at SCOTUS, Court Considers Whether Oklahoma May Prosecute Crimes Committed on Indian Lands Elura Nanos, Law & Crime
'One Step at a Time': Lawyer Who Grilled Marjorie Taylor Greene Opens Up on 'Insurrection' Candidacy Challenges and Whether Donald Trump Is Next Adam Klasfeld, Law & Crime
What free speech is and is not Scott Lemieux, Lawyers, Guns and Money
Only Three More Years Cheryl Rofer, Lawyers, Guns and Money
Thuggish LA Sheriff Told 1st Amendment Still Applicable in America in 2022 Paul Campos, Lawyers, Guns and Mooney
Erik Visits an American Grave, Part 1,080 Erik Loomis, Lawyers, Guns and Money
I'm a Congressman Yastreblyansky, The Rectification of Names
FUTURE REPUBLICAN SUPREME COURT PICKS WON'T EVEN PRETEND TO BE IMPARTIAL Steve M., No More Mister Nice Blog
Thank God America's Richest Investors Did OK During The Pandemic! Doktor Zoom, Wonkette
DeSantis Plan To Punish Disney By Sticking Floridians With $2B Tax Bill Even Stupider Than You Think Liz Dye, Wonkette
Dr. Birx Recalls Creepy 'Twilight Zone' Episode Where Blithering Idiot Is POTUS During Global Pandemic Stephen Robinson, Wonkette
Rand Paul Has Thoughts On Russia, Ukraine, NATO. They Are Pretty Much Putin's Thoughts. Evan Hurst, Wonkette