Welcome to The Breakfast Club! We're a disorganized group of rebel lefties who hang out and chat if and when we're not too hungover we've been bailed out we're not too exhausted from last night's (CENSORED) the caffeine kicks in. Join us every weekday morning at 9am (ET) and weekend morning at 10:00am (ET) (or whenever we get around to it) to talk about current news and our boring lives and to make fun of LaEscapee! If we are ever running late, it's PhilJD's fault.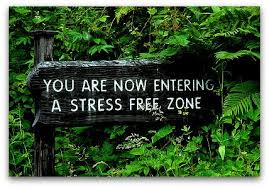 This Day in History
Rioting hits Los Angeles after four white officers are acquitted of most charges in beating of Rodney King; Dachau concentration camp liberated; Jerry Seinfeld born.
Breakfast Tunes
Something to Think about over
Coffee

Prozac
How little do they see what really is, who frame their hasty judgment upon that which seems.
Breakfast News
US News
Moderna seeks to be 1st with COVID shots for littlest kids
Fauci: US in 'a different moment' but pandemic not over
Report calls out abuse of social media by Minneapolis police
16 states that want to electrify USPS fleet file lawsuits
Big US energy transmission projects inch closer to approval
California subpoenas ExxonMobil in probe of plastics waste
Grain elevator: Ruling lets slave descendants suit go ahead
Most Americans could file their taxes for free, but don't
102 marathons in 102 days: Amputee's unofficial world record
Your dog's personality may have little to do with its breed
Lost for decades, Dorothy's dress from 'Oz' up for sale
Revolutionary find: 19 cannons in river likely sunk in 1779
Fireball spotted over southern Mississippi, NASA confirms
US Politics
Oklahoma House sends Texas-style abortion ban to governor
Biden taking 'hard look' at student loan forgiveness
Kansas lawmakers vote to use $1.1B to bolster pension system
Dunleavy reiterates dividend push in session's last weeks
Feds seek nearly $3M from Manafort over undisclosed accounts
International News
Explosions rock Kyiv again as Russians rain fire on Ukraine
A chilling Russian cyber aim in Ukraine: Digital dossiers
Biden seeks $33B for Ukraine, signaling long-term commitment
Beijing orders schools closed in tightening of virus rules
Taiwan faces largest COVID-19 outbreak yet
Latin American nations ease restrictions as COVID cases drop
British Virgin Islands premier arrested on US drug charges
US Army 'returns' cake to Italian woman for 90th birthday
Sports
Embiid scores 33 points, 76ers finish off Raptors in Game 6
Perfect Paul, top-seeded Suns finish off Pelicans in Game 6
Judge leads surging Yankees past sloppy Orioles 10-5
Hudson, Goldschmidt lift Cardinals over D-backs 8-3
Tucker, Astros beat Rangers 3-2 after starters' duel
Acuña returns, Wright dominant again, Braves beat Cubs 5-1
Manoah goes 7 to win again, Blue Jays beat Red Sox 1-0
Ward, Detmers propel Angels to 4-1 win, sweep of Guardians
Royals take down White Sox 5-2 after 3-run 10th
Correa gets 3 hits; Twins top Tigers to go 6-0 in homestand
Phillips' infield hit lifts Rays to 2-1 win over Mariners
Rolling Marlins hand reeling Nats 8th straight loss, 3-2
Hyman scores in overtime, Oilers rally to beat Sharks 5-4
Kaprizov scores in OT, Wild beat Flames 3-2
Bergeron hat trick leads Bruins to 5-0 win over Sabres
Varlamov makes 26 saves as Islanders rout Capitals 5-1
Hurricanes defeat Devils 6-3 in regular-season finale
Knight stops 27 shots, Panthers blank Senators 4-0
Bjorkstrand leads Blue Jackets to 5-2 win over Lightning
Breakfast Blogs
What Is Wrong With These People, Wisconsin? Oklahoma?? Tennessee??? Charles P. Pierce, Esquire Politics
The Tactics of the Louis Enrique Colon Cooperation Agreement emptywheel aka Marcy Wheeler, emptywheel
War for Ukraine Update 64: Putin Provides a Lesson In Exactly Who He Does Not Respect Adam L. Silverman, Balloon Juice
GDP drops digby aka Heather Digby Parton, Digby's Hullabaloo
On fighting back Tom Sullivan, Digby's Hullabaloo
Big Telecom Convinces Missouri Lawmakers To Block Funding For Broadband Competition Karl Bode, Techdirt
Reality Check: Twitter Actually Was Already Doing Most Of The Things Musk Claims He Wants The Company To Do (But Better) Mike Masnick, Techdirt
Wisconsin Town Lawyer Lies To Journalist, Sues Activist Who Pointed Out His Lie Tim Cushing, Techdirt
If only there was some way to stop me from hitting myself Scott Lemieux, Lawyers, Guns and Money
Orban and DeSantis Paul Campos, Lawyers, Guns and Money
WHY DOESN'T AMERICA'S POLITICAL PRESS KNOW BASIC FACTS ABOUT AMERICAN POLITICS? Steve M., No More Mister Nice Blog
Well Shoot, TX Gov Greg Abbott Didn't Mean To *Help* The Migrants! Liz Dye, Wonkette
Which Country Will Putin's Republicans Vote To Give Him Next? Evan Hurst, Wonkette
Donald Trump Scared Of Fruit Stephen Robinson, Wonkette
Connecticut Town's Wingnut School Board Boldly Protects Teens From Mental Health Doktor Zoom, Wonkette