Welcome to The Breakfast Club! We're a disorganized group of rebel lefties who hang out and chat if and when we're not too hungover we've been bailed out we're not too exhausted from last night's (CENSORED) the caffeine kicks in. Join us every weekday morning at 9am (ET) and weekend morning at 10:00am (ET) (or whenever we get around to it) to talk about current news and our boring lives and to make fun of LaEscapee! If we are ever running late, it's PhilJD's fault.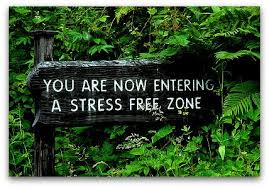 This Day in History
Pope John Paul II shot; English colonists arrive at what becomes Jamestown; Winston Churchill gives his first speech as British prime minister; The U.S. declares war on Mexico; Singer Stevie Wonder born.
Breakfast Tunes
Something to Think about over
Coffee

Prozac
Cynicism masquerades as wisdom, but it is the furthest thing from it. Because cynics don't learn anything. Because cynicism is a self-imposed blindness: a rejection of the world because we are afraid it will hurt us or disappoint us. Cynics always say 'no.' But saying 'yes' begins things. Saying 'yes' is how things grow.
Breakfast Blogs
A Judge Has Delayed Ron DeSantis in His Quest to Become Quey Long Charles P. Pierce, Esquire Politics
John Durham's Pyrrhic Privilege Victory emptywheel aka Marcy Wheeler, emptywheel
War for Ukraine Update 78: The Defenders of Mariupol Fight On! Adam L. Silverman, Balloon Juice
Are libraries prepared for the coming siege? digby aka Heather Digby Parton, Digby's Hullabaloo
As democracy lays dying Tom Sullivan, Digby's Hullabaloo
Just How Incredibly Fucked Up Is Texas' Social Media Content Moderation Law? Mike Masnick, Techdirt
Kansas Federal Court Says Ten Weeks Of Pole Camera Surveillance Isn't A Constitutional Violation Tim Cushing, Techdirt
David Perdue's 'Sour Grapes' Election Fraud Suit Amounts to 'Speculation, Paranoia and Conjecture,' Judge Rules in Scorching Dismissal Adam Klasfeld. Law & Crime
The Supreme Court Has Itself to Thank for Upholding Laws That Could Be Used to Criminalize Protests Outside Justices' Homes Aaron Keller, Law & Crime
Other people's problems they overwhelm my mind Scott Lemieux, Lawyers, Guns and Money
Alex Berenson sues Twitter for defamation in Irish court Paul Campos, Lawyers, Guns and Money
Left But Not Left Behind Yastreblyansky, The Rectification of Names
WE COULD HAVE ONE OR MORE MINI-JANUARY 6THS IN THE STATES THIS YEAR Steve M., No More Mister Nice Blog
FAFO: Jan. 6 Committee Drops Subpoenas On McCarthy, Jordan, Brooks, Biggs, And Perry Liz Dye, Wonkette
Once Roe's Overturned, Fetus Cultists Can't Wait To Start Executions, Oh Boy! Doktor Zoom, Wonkette
Satanic Yoga Barbie Is Coming For Your Children Robyn Pennacchia, Wonkette
GOP Sen. Steve Daines Knows Jesus Loves Sea Turtle Baby Eggs And Eagle Baby Eggs And Human Baby Eggs Too Evan Hurst, Wonkette
Georgia Cops Give Jim Crow Welcome To Black Women's Lacrosse Team From Delaware Stephen Robinson, Wonkette