Welcome to The Breakfast Club! We're a disorganized group of rebel lefties who hang out and chat if and when we're not too hungover we've been bailed out we're not too exhausted from last night's (CENSORED) the caffeine kicks in. Join us every weekday morning at 9am (ET) and weekend morning at 10:00am (ET) (or whenever we get around to it) to talk about current news and our boring lives and to make fun of LaEscapee! If we are ever running late, it's PhilJD's fault.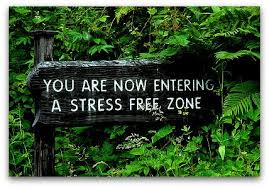 This Day in History
Allied troops begin their evacuation from Dunkirk, France; President Andrew Johnson's impeachment trial ends with his acquittal; Actor John Wayne is born; Michael Jackson and Elvis Presley's daughter Lisa Marie marry.
Breakfast Tunes
Something to Think about over
Coffee

Prozac
W are here and it is now. Further than that, all human knowledge is moonshine.
Breakfast Blogs
The Story Is the Victims Charles P. Pierce, Esquire Politics
The Visibility of FBI's Close Hold: John Durham Will Blame Michael Sussmann that FBI Told Alfa Bank They Were Investigating emptywheel aka Marcy Wheeler, emptywheel
Why not arm the children? digby aka Heather Digby Parton, Digby's Hullabaloo
The NRA Has No Problem Banning Guns tristero, Digby's Hullabaloo
The facts speak for themselves Tom Sullivan, Digby's Hullabaloo
Hertz Still Refuses To Drop Prosecutions Despite Being Sued For Bogus Theft Reports Tim Cushing, Techdirt
Very, Very Little Of 'Content Moderation' Has Anything To Do With Politics Mike Masnick, Techdirt
Federal Appeals Court Says Post-Civil War Amnesty Act Doesn't Protect Madison Cawthorn from 14th Amendment 'Insurrection' Challenge Marisa Sarnoff, Law & Crime
Day After Texas School Shooting, New York State Defeats Gunmakers' Legal Challenge of New Gun Law Elura Nanos, Law & Crime
Republicans don't care about kids — just imaginary children Amanda Marcotte, Salon
My little town Paul Campos, Lawyers, Guns and Money
Erik Visits an American Grave, Part 1,102 Erik Loomis, Lawyers, Guns and Money
Bolshi Freedom Troll Glenn Greenwald is Fully Committed to the Fascist Agenda driftglass, at his blog
Does inequality cause gun violence? More than you might think Yastreblyansky, The Rectification of Names
EXTREMISTS CONTROL THE REPUBLICAN PARTY AND THE REPUBLICAN PARTY CONTROLS GUN POLICY Steve M., NO More Mister Nice Blog
Madison Cawthorn And Buddies Find Themselves In Wee Spot Of Ethics Bother Liz Dye, Wonkette
Republicans Know How To Stop School Gun Massacres: More Guns Stephen Robinson,
Wonkette
A Little Golden Book Of Very Smart Wingnut Takes On Texas Mass Shootings Doktor Zoom, Wonkette
Thoughts On The Morning After America's Weekly High-Casualty Mass Shooting Evan Hurst, Wonkette