Welcome to The Breakfast Club! We're a disorganized group of rebel lefties who hang out and chat if and when we're not too hungover we've been bailed out we're not too exhausted from last night's (CENSORED) the caffeine kicks in. Join us every weekday morning at 9am (ET) and weekend morning at 10:00am (ET) (or whenever we get around to it) to talk about current news and our boring lives and to make fun of LaEscapee! If we are ever running late, it's PhilJD's fault.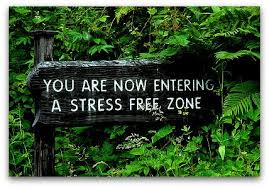 This Day in History
England's King John signs the Magna Carta; A deadly steamboat fire in New York City; Jordan's King Hussein weds American Lisa Halaby; Arlington National Cemetery created; Singer Ella Fitzgerald dies.
Breakfast Tunes
Something to Think about over
Coffee

Prozac
The more we exploit nature, The more our options are reduced, until we have only one: to fight for survival.
Breakfast Blogs
The Republic Is Lucky to Be Alive Charles P. Pierce, Esquire Politics
War For Ukraine Day 111: Ukraine Holds On In the East Adam L. Silverman, Balloon Juice
Gouging! mistermix, Balloon Juice
What's Funny About Trump's Plan to Overturn the Election? Ask Bill Barr. Dahlia, Lithwick, Slate
Willful Blindness? Digby aka Heather Digby Parton, Digby's Hullabaloo
As the tempest bears down Tom Sullivan, Digby's Hullabaloo
President Biden Signs Executive Order That Will Give Us A Couple Of Years Of Decent Law Enforcement Reforms Tim Cushing, Techdirt
Copyright Being Used To Stifle Attempts To Preserve A Dying Language Glyn Moody, Techdirt
N.Y.'s Highest Court Rejects Trump's Bid to Avoid Testifying About Allegedly Fraudulent Business Practices Colin Kalbacher, Law & Crime
The Gerontocrats Paul Campos, Lawyers, Guns and Money
That watch cost more than your car Scott Lemieux, Lawyers, Guns and Money
Erik Visits an American Grave, Part 1,121 Erik Loomis, Lawyers, Guns and Money
IT SHOULDN'T MATTER WHETHER TRUMP THOUGHT HE WON Steve M., No More Mister Nice Blog
CALM DOWN. It Doesn't Matter If The Jan 6 Committee Makes A Criminal Referral To The DOJ! Liz Dye, Wonkette
Philly Voters Re-Elected DA Larry Krasner But Non-Philly Republicans Gonna Impeach Him Anyway Stephen Robinson, Wonkette
Ohio Teachers May Now Pack Heat In The Classroom, And All The Children Were Saved! Robyn Pennacchia, Wonkette
Rudy Giuliani Knows How Many Fingers You Were Holding Up On Election Night, DO YOU? Evan Hurst, Wonkette
Wingnuts Helpfully Threaten To Kill Police After Arrests Of Neo-Nazis Who Planned Pride Event Riot Doktor Zoom, Wonkette