Welcome to The Breakfast Club! We're a disorganized group of rebel lefties who hang out and chat if and when we're not too hungover we've been bailed out we're not too exhausted from last night's (CENSORED) the caffeine kicks in. Join us every weekday morning at 9am (ET) and weekend morning at 10:00am (ET) (or whenever we get around to it) to talk about current news and our boring lives and to make fun of LaEscapee! If we are ever running late, it's PhilJD's fault.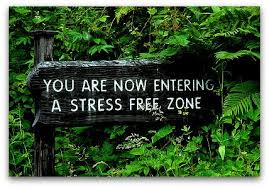 This Day in History
Julius Caesar born; Walter Mondale taps Geraldine Ferraro as the first woman to run on a major party ticket for the White House; Boris Yeltsin quits the Soviet Communist Party; Comedian Bill Cosby born.
Breakfast Tunes
Something to Think about over
Coffee

Prozac
In any moment of decision, the best thing you can do is the right thing, the next best thing is the wrong thing, and the worst thing you can do is nothing.
Breakfast Blogs
The Republican Solution to a World On Fire Is To Avoid the Word 'Fire' Charles P. Pierce, Esquire Politics
Trump's Attorney Debunked Trump's Claim to Have Invoked Executive Privilege Two Weeks Ago emptywheel aka Marcy Wheeler, emptywheel
Uber mistermix, Balloon Juice
Death Cult Dispatch digby aka Heather Digby Parton, Digby's Hullabaloo
Don't toss those masks just yet Tom Sullivan, Digby's Hullabaloo
Sixth Circuit Says All Animals Are Equal, But Cop Animals Are More Equal Than Others Tim Cushing, Techdirt
Policymakers Need To Realize How Any Internet Regulation Will Impact Speech Mike Masnick, Techdirt
Minnesota Judge Strikes Down Several Abortion Restrictions, Finding State Constitution 'Independently Protects' Rights Adam Klasfeld, Law & Crime
Judge Grants Relief to Two More Families Who Feared Greg Abbott's Child Abuse Investigation Order Would Result in Punishment for Gender-Affirming Medical Care Marisa Sarnoff, Law & Crime
DOJ Pounces on Steve Bannon's Claim That He's Ready to Testify to the Jan. 6 Committee in 'Last-Minute' Fashion Elura Nanos, Law & Crime
WaPo commissions random hack to talk to you like you're an idiot Scott Lemieux, Lawyers, Guns and Money
The Cancel Culture Force Awakens Paul Campos, Lawyers, Guns and Money
Erik Visits an American Grave, Part 1,144 Erik Loomis, Lawyers, Guns and Money
The Alert Reader Will Notice Which Dog Didn't Bark Here diftglass, at his blog
LET'S WATCH DAVID LEONHARDT MISINTERPRET A POLL Steve M., n