Welcome to The Breakfast Club! We're a disorganized group of rebel lefties who hang out and chat if and when we're not too hungover we've been bailed out we're not too exhausted from last night's (CENSORED) the caffeine kicks in. Join us every weekday morning at 9am (ET) and weekend morning at 10:00am (ET) (or whenever we get around to it) to talk about current news and our boring lives and to make fun of LaEscapee! If we are ever running late, it's PhilJD's fault.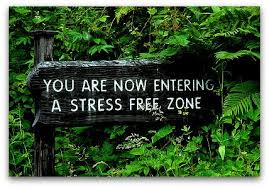 This Day in History
Live Aid concerts held in London and Philadelphia; A French revolutionary is stabbed in his bath; Civil War draft riots erupt in New York; A power blackout hits the Big Apple; Actor Harrison Ford born.
Breakfast Tunes
Something to Think about over
Coffee

Prozac
We are a multicultural country – always have been, and to our credit, always will be. It is something that we should be very proud of and embrace.
Breakfast Blogs
Pat Cipollone, Apparent Leader of the Not Insane Caucus, Took the Mic on Day 7 of the Jan 6 Hearings Charles P. Pierce, Esquire Politics
Cassidy Hutchinson Is a Superb Witness — to Get Other Witnesses against Trump emptywheel aka Marcy Wheeler, emptywheel
War For Ukraine Day 139: The Ukrainians Have Successfully Targeted Another Russian General Officer, the Ukrainians Also Keep Blowing Up Ammo Dumps In Kherson Adam L. Silverman, Balloon Juice
"Don't Make Trouble" digby aka Heather Digby Parton, Digby's Hullabaloo
Charter's Running A Fake Consumer Group In Maine That's Killing Community Broadband–With The Help Of A Democratic Advisor Karl Bode, Techdirt
How Not Overly Enforcing Its IP, Universal Made The Minions Ubiquitous And Beloved Mike Masnick, Techirt
FBI's Crime Data Collection Still Being Stymied By Major Police Departments Not Reporting Crime Stats Tim Cushing, Techdirt
Legal Experts React to Jan. 6 Committee's Decision to Tell Federal Prosecutors About Donald Trump's Phone Call to a Witness Adam Klasfeld and Marisa Sarnoff, Law & Crime
Judge Orders Sen. Lindsey Graham to Testify in Georgia Grand Jury Probe, Calling Him a 'Necessary and Material Witness' Adam Klasfeld, Law & Crime
Those witnesses won't tamper themselves Scott Lemieux, Lawyers, Guns and Money
An old man in a dry month Paul Campos, Lawyers, Guns and Money
Erik Visits an American Grave, Part 1,145 Erik Loomis, Lawyers, Guns and Money
We Are Not a Lawyer Yastreblyansky, The Rectification of Names
HOW THE WORLD LOOKS FROM THE RIGHT-WING BUBBLE Steve M., No More Mister Nice Blog
Oh Damn, 'The View' And Barbara Walters Owe Jessica Hahn A Big Apology Robyn Pennacchia, Wonkette
Democrat Nan Whaley Is Your Non-Forced Birth Candidate For Ohio Governor! Stephen Robinson, Wonkette
Space Probably Thinks It's REAL F*ckin Hot Right Now Doktor Zoom, Wonkette