Welcome to The Breakfast Club! We're a disorganized group of rebel lefties who hang out and chat if and when we're not too hungover we've been bailed out we're not too exhausted from last night's (CENSORED) the caffeine kicks in. Join us every weekday morning at 9am (ET) and weekend morning at 10:00am (ET) (or whenever we get around to it) to talk about current news and our boring lives and to make fun of LaEscapee! If we are ever running late, it's PhilJD's fault.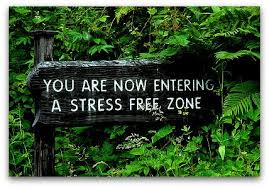 This Day in History
The Andrea Doria begins to sink after a collision in the North Atlantic; An Air France Concorde crashes outside Paris; First 'test tube' baby is born; Golfer Ben Hogan dies; 'A Chorus Line' opens on Broadway.
Breakfast Tunes
Something to Think about over
Coffee

Prozac
All human wisdom is summed up in two words; wait and hope.
Breakfast Blogs
The Secret of the Jan. 6 Hearings Is that None of It Changes What the GOP Is Now Charles P. Pierce, Esquire Politics
Are Latinos really shifting away from the Dems? digby aka Heather Digby Parton, Digby's Hullabaloo
Playing Risk in a bomb shelter Tom Sullivan, Digby's Hullabaloo
The "independent state legislature" theory is both transparently idiotic and a major threat to American democracy Scott Lemieux, Lawyers, Guns & Money
Fixing Social Security Paul Campos, Lawyers, Guns & Money
Erik Visits an American Grave, Part 1,156 Erik Loomis, Lawyers, Guns & Money
The Road Ahead driftglass, at his blog
How to Coup Yastreblyansky, The Rectification of Names
BAD PEOPLE WILL SAVE US FROM OTHER BAD PEOPLE! Steve M., No More Mister Nice Blog