Welcome to The Breakfast Club! We're a disorganized group of rebel lefties who hang out and chat if and when we're not too hungover we've been bailed out we're not too exhausted from last night's (CENSORED) the caffeine kicks in. Join us every weekday morning at 9am (ET) and weekend morning at 10:00am (ET) (or whenever we get around to it) to talk about current news and our boring lives and to make fun of LaEscapee! If we are ever running late, it's PhilJD's fault.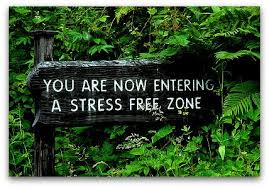 This Day in History
President Harry Truman orders desegregation of U.S. Military; Cuba's Fidel Castro attacks Moncada barracks; Argentina's Eva Peron dies; Playwright George Bernard Shaw and rock star Mick Jagger born.
Breakfast Tunes
Something to Think about over
Coffee

Prozac
If you cannot get rid of the family skeleton, you may as well make it dance.
Breakfast Blogs
Welcome to Texas, Cradle of American Theocracy Charles P.Pierce, Esquire Politics
A Tale of Three January 6 Misdemeanors: Steve Bannon, Baked Alaska, and Hatchet Speed emptywheel aka Marcy Wheeler, emptywheel
War For Ukraine Day 152: A Bit of This a Bit of That Adam L. Silverman, Balloon Juice
Just wow digby aka Heather Digby Parton, Digby's Hullabaloo
"Imposter Christianity" Tom Sullivan, Digby's Hullabaloo
Fifth Circuit Tells Cops 'Hispanic On A Bike' Isn't Enough Suspicion To Justify Stops Of Hispanics On Bikes Tim Cushing, Techdirt
While Everyone Was Focused On Crypto Scams, Walmart Was Out Here Actively Helping Scammers Mike Masnick, Techdirt
FCC To Finally Probe U.S. Wireless Abuse Of Customer Location Data Karl Bode, Techdirt
Judge Affirms Refusal to Disqualify Marjorie Taylor Greene in 14th Amendment 'Insurrection' Challenge Adam Klasfeld, Law & Crime
Disabled Voters File Lawsuit Claiming Wisconsin High Court's Ruling Barring Help Returning Ballots Violates U.S. Constitution Marisa Sarnoff, Law & Crime
Tyson Foods Takes COVID Liabilities Fight with Dead Workers' Families to SCOTUS: Trump 'Demanded' Factories Stay Open, Company Says Elura Nanos, Law & Crime
More product from the Both Sides Do It anti-woke assembly line Scott Lemieux, Lawyers, Guns & Money
Right wing Christianity isn't compatible with liberal democracy Paul Campos, Lawyers, Guns & Money
Erik Visits an American Grave, Part 1,158 Erik Loomis, Lawyers, Guns & Money
IF DEMOCRATS EXCEED EXPECTATIONS IN NOVEMBER, WILL THEY BE ALLOWED TO WIN? Steve M., No More Mister Nice Blog
Secret Service Says It's Very Cool, Very Legal For Agents To Delete All Their Texts Liz Dye, Wonkette
Your Sunday Shows This Week Are A Whole Lotta Liz Cheney! Michael Mora, Wonkette
University Of Michigan Med Students Walk Out On Forced Birther's Keynote Speech Robyn Pennacchia, Wonkette
Will 'Tiny,' 'Pretty Weird' New Hampshire Re-elect Dem Sen. Maggie Hassan? Stephen Robinson, Wonkette