Welcome to The Breakfast Club! We're a disorganized group of rebel lefties who hang out and chat if and when we're not too hungover we've been bailed out we're not too exhausted from last night's (CENSORED) the caffeine kicks in. Join us every weekday morning at 9am (ET) and weekend morning at 10:00am (ET) (or whenever we get around to it) to talk about current news and our boring lives and to make fun of LaEscapee! If we are ever running late, it's PhilJD's fault.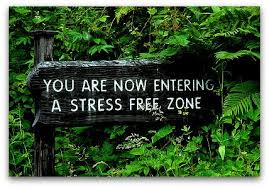 This Day in History
An armistice ends the Korean War; A House panel votes to impeach President Richard Nixon; A pipe bomb explodes at the Atlanta Olympics; The deposed Shah of Iran and comedian Bob Hope die.
Breakfast Tunes
Something to Think about over
Coffee

Prozac
Life is made up of small pleasures. Happiness is made up of those tiny successes. The big ones come too infrequently. And if you don't collect all these tiny successes, the big ones don't really mean anything.
Breakfast Blogs
America Runs on Suckers Charles P. Pierce, Esquire Politics
War For Ukraine Day 153: Russia Inches Forward In the East, the Azovstal Defenders Spouses Appeal For Their Release Adam L. Silverman, Balloon Juice
Summer Rerun: Reality Winner Deserves Her Pardon Anne Laurie, Balloon Juice
Accessories Before the Fact Betty Cracker, Balloon Juice
I Have Mixed Feelings mistermix, Balloon Juice
The good old days digby aka Heather Digby Parton, Digby's Hullabaloo
Pass the Electoral Count Reform Act Tom Sullivan, Digby's Hullabaloo
Texas Courts Fix Its Judge Alan Albright Problem By Automatically Reassigning Most Of His Patent Cases Mike Masnick, Techdirt
Supreme Court Asked To Deny Qualified Immunity To County Engineer Who Decided Entrapment Was The Best Use Of Taxpayer Money Tim Cushing, Techdirt
Divided Fifth Circuit Throws Out Severely Disabled Kids' Challenge to Texas Governor's Ban on Mask Mandates in Schools Adam Klasfeld, Law & Crime
Federal Judge Blocks Criminal Libel Investigation of N.C. AG's Campaign Ad, Agrees Law Likely Violates First Amendment Elura Nanos, Law & Crime
Connecticut Judge Balks at Defense Attorney 'Musical Chairs' as Sandy Hook Families Seek to Tie Alex Jones to 'White Supremacy' Aaron Keller, Law & Crime
DOJ Reportedly Investigating Extent of Trump's Involvement in 'Fake Elector' Scheme as Part of Jan. 6 Probe Matt Naham, Law & Crime
Sam Alito leaked his own Dobbs draft Paul Campos, Lawyers, Guns & Money
The ghost of Casey and the end of the Court's strategic operator Scott Lemieux, Lawyers, Guns & Money
Erik Visits an American Grave, Part 1,159 Erik Loomis, Lawyers, Guns & Money
Woke Mob Cancels Tools! Where Will The Madness Stop?!? driftglass, at his blog
THE TWO WORDS THAT BROKE RIGHT-WING AMERICA'S BRAINS Steve M., No More Mister Nice Blog
Pence Aide Marc Short Spills All The Tea On Trump Coup Plot To Grand Jury Liz Dye, Wonkette
Let Them Eat Volleyball: Mississippi Blew Welfare Funds On College Sports Facility Doktor Zoom, Wonkette
Is Coachella Money Helping Elect Anti-Abortion Attorney General Candidates? Robyn Pennacchia, Wonkette
If This Republican Congressman Is Your Dad, We Are Sorry Evan Hurst, Wonkette
Wouldn't You Just Love To See Tim Ryan Beat Dumpster Fire J.D. Vance In Ohio? Stephen Robinson, Wonkette