Welcome to The Breakfast Club! We're a disorganized group of rebel lefties who hang out and chat if and when we're not too hungover we've been bailed out we're not too exhausted from last night's (CENSORED) the caffeine kicks in. Join us every weekday morning at 9am (ET) and weekend morning at 10:00am (ET) (or whenever we get around to it) to talk about current news and our boring lives and to make fun of LaEscapee! If we are ever running late, it's PhilJD's fault.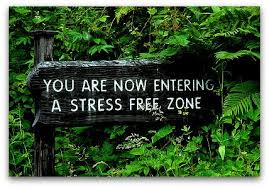 This Day in History
Christopher Columbus sets sail; Europe slides further into World War I; A Cold War case heats up Capitol Hill; Air traffic controllers in the U.S. go on strike; NBA founded; Singer Tony Bennett born.
Breakfast Tunes
Something to Think about over
Coffee

Prozac
It sounds so simple, but if you just be yourself, you're different than anyone else.
Breakfast Blogs
It's Hard to Fight Methane Pollution with One Party Tied Behind Your Back Charles P. Pierce, Esquire Politics
The Evidentiary Hole in the Middle of Ari Melber's "Not anything but evidence" emptywheel aka Marcy Wheeler, emptywheel
War For Ukraine Day 160: HIMARS O'Clock! Adam L. Silverman, Balloon Juice
Great Souls Leave Long Shadows: Nichelle Nichols / Bill Russell Anne Laurie, Balloon Juice
So You Want To Start a Third Party? Tim Miller, The Bulwark
Somebody's little tantrum didn't play well digby aka Heather Digby Parton, Digby's Hullabaloo
Unintended gunsequences Tom Sullivan, Digby's Hullabaloo
Fifth Circuit: This Badge Wearing Serial Sexual Assaulter Is Beyond Even Our Expansive Definition Of Qualified Immunity Tim Cushing, Techdirt
Without The Votes To Pass, Antitrust Bill Gets Delayed Mike Masnick, Techdirt
Justice Department Sues Idaho Seeking to Restrain State's 'Near-Absolute Ban on Abortion' When Pregnancy Threatens Health Adam Klasfeld, Law & Crime
Pregnancy centers are a crisis Scott Lemieux, Lawyers, Guns & Money
Will Russia Break Up? Cheryl Rofer, Lawyers, Guns & Money
Does Anyone Want Biden for Another Term? Erik Loomis, Lawyers, Guns & Money
Vice presidential follies: 1944 and 2024 Paul Campos, Lawyers, Guns & Money
Learning From Republicans: Concern Trolling Yastreblyansky, The Rectification of Names
What Not To Wear To An Alabama Execution Robyn Pennacchia, Wonkette
That $8 Billion Kansas Abortionplex From The Onion, But Instead It's A Fake Texas Clinic For Jesus Evan Hurst, Wonkette
Lauren Boebert Fairly Certain We'll All Eat Our Dogs If Dems Pass Gun Control. Lauren Boebert S-M-R-T. Liz Dye, Wonkette
Republicans: Joe Biden Killed Al-Qaeda Leader, And Somehow That's Bad Stephen Robinson, Wonkette