Welcome to The Breakfast Club! We're a disorganized group of rebel lefties who hang out and chat if and when we're not too hungover we've been bailed out we're not too exhausted from last night's (CENSORED) the caffeine kicks in. Join us every weekday morning at 9am (ET) and weekend morning at 10:00am (ET) (or whenever we get around to it) to talk about current news and our boring lives and to make fun of LaEscapee! If we are ever running late, it's PhilJD's fault.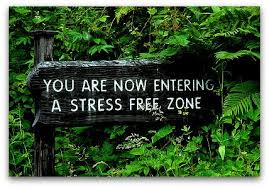 This Day in History
Nazi police arrest Anne Frank and family; Britain declares war on Germany in World War I; Three civil rights workers found slain in Mississippi; The Bordens axed to death; Jazz great Louis Armstrong born.
Breakfast Tunes
Something to Think about over
Coffee

Prozac
Not voting is not a protest. It is a surrender.
Breakfast Blogs
Let's Use the Money Meant to Alleviate Poverty to Actually Help People Charles P. Pierce, Esquire Politics
Pat Cipollone Wants Trump to Know He's Still Protecting Him emptywheel aka Marcy Wheeler, emptywheel
War For Ukraine Day 161: What Comes Next? Adam L. Silverman, Balloon Juice
Ron Johnson does it again digby aka Heather Digby Parton, Digby's Hullabaloo
The deleted texts story exposes coup plotters in the DoD Spocko, Digby's Hullabaloo
A big, fat NO! on KS abortion referendum Tom Sullivan, Digby's Hullabaloo
The GOP will never be the "Parents Party": Republicans don't think raising children is real work Amanda Marcotte, Salon
Nichelle Nichols completed her "Star Trek" mission so that I'd never know a world without Lt. Uhura Melanie McFarland, Salon
Study Says Trump's Truth Social Is Much More Aggressive, And Much More Arbitrary, In Moderating Content Mike Masnick, Techdirt
Virginia Politicians Are Suing Books They Don't Like Tim Cushing, Techdirt
Pennsylvania Supreme Court Nixes Republican Challenge to Mail-In Voting Law Originally Supported by State GOP Lawmakers Colin Kalmbacher, Law & Crime
'Speech Is Free, But You Have to Pay for Your Lies': Sandy Hook Family's Lawyer Urges Jury to Give Alex Jones's 'Hoax' Claims a Heavy Cost Adam Klasfeld, Law & Crime
Gov. Hogan blames everyone but his party for his party's Cox fixation Shakezula, Lawyers, Guns and Money
Willing to die on Hedge Fund Hill Scott Lemieux, Lawyers, Guns & Money
Go ask Alice, if you can find her Paul Campos, Lawyers Guns & Money
Erik Visits an American Grave, Part 1,166 Erik Loomis, Lawyers, Guns & Money
Matthew Dowd Continues to be a Fundamentally Ridiculous Person: Forward Party Edition driftglass, at his blog
New York Note Yastreblyansky, The Rectification of Names
RANDOM AUGUST 2 ELECTION THOUGHTS Steve M., No More Mister Nice Blog
Alex Jones Thinks He's Going To Beat The Legal System. He Is Wrong. Liz Dye, Wonkette
Coal Baron Joe Manchin Pitches Climate Bill To Former Green Party Activist Kyrsten Sinema Stephen Robinson, Wonkette
Defense Department And Army Texts From Jan. 6 Also Deleted? Cool. Evan Hurst, Wonkette