Welcome to The Breakfast Club! We're a disorganized group of rebel lefties who hang out and chat if and when we're not too hungover we've been bailed out we're not too exhausted from last night's (CENSORED) the caffeine kicks in. Join us every weekday morning at 9am (ET) and weekend morning at 10:00am (ET) (or whenever we get around to it) to talk about current news and our boring lives and to make fun of LaEscapee! If we are ever running late, it's PhilJD's fault.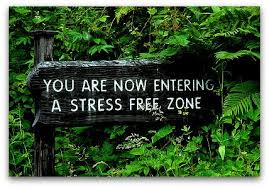 This Day in History
A Cold War crisis over Cuba leads to brink of nuclear war; Shah of Iran allowed into U.S. for treatment; 'Pretty Boy' Floyd killed; Last victim slain in D.C. sniper shootings; Cellist Pablo Casals dies.
Breakfast Tunes
Something to Think about over
Coffee

Prozac
In university they don't tell you that the greater part of the law is learning to tolerate fools.
Breakfast Blogs
Steve Bannon Unlikely to Feel Slap on the Wrist through his Many Collared Shirts Charles P. Pierce, Esquire Politics
Trump Subpoena: The Revolution Will Not Be Signaled emptywheel aka Marcy Wheeler, emptywheel
Please, media, stop pitting abortion against inflation — Republicans suck on both issues Amanda Marcotte, Salon
War for Ukraine Day 240: Welcome to Ukraine! Adam L. Silverman, Balloon Juice
Go Directly to Jail Betty Cracker, Balloon Juice
Disruptors Get Disrupted mistermix, Balloon Juice
Who does Mike Pence think he's kidding? digby aka Heather Digby Parton, Digby's Hullabaloo
"Republicans ain't fixin' shit" Tom Sullivan, Digby's Hullabaloo
Fifth Circuit Criticizes Pretextual Stops After Cops Kill A Man Because His Kid Threw A Candy Cane Out Of A Car Window Tim Cushing, Techdirt
Don't Expect The US Government To Actually Stop Elon From Buying Twitter Mike Masnick, Techdirt
FTC Eyes Integrating 'Right To Repair' Standards Into Existing Energy Saving Rules Karl Bode, Techdirt
Trump Accuses DOJ of Giving 'Not Fully Accurate' Executive Privilege Logs to Special Master in Mar-a-Lago Document Dispute Aaron Keller, Law & Crime
Jan. 6 Committee Subpoenas Donald Trump, Blasting Him for His 'Central Role' in Bid to Block Transfer of Power That Led to 'Bloody Attack' Adam Klasfeld, Law & Crime
Trump Urges SCOTUS to Overhaul the Internet: Social Media Companies Are Like Railroads and Need to Be Regulated for Fairness Matt Naham, Law & Crime
Democracy in America: a hypothetical alternate history Scott Lemieux, Lawyers, Guns & Money
The radical right and the coming of fascism to America Paul Campos, Lawyers, Guns & Money
Erik Visits an American Grave, Part 1,218 Erik Loomis, Lawyers, Guns & Money
Ten Unpleasant Facts About The American People driftglass, at his blog
The Questions Republican Candidates Aren't Being Asked Enough (or At All) The Rude Pundit, at his blog
THE FEW REMAINING DISTINCTIONS BETWEEN THE TRUMP GOP AND THE "ESTABLISHMENT" GOP COULD BE ERASED BY RON DeSANTIS Steve M., No More Mister Nice Blog
The Federalist: What If We Used The Government To Stop Liberals From Existing? Robyn Pennacchia, Wonkette
Forget Explosives, Marco Rubio Has Lots Of Ballot Dropbox Destruction Scenarios To Terrify You Gary Legum, Wonkette
Trump Says Seized Documents Are Personal Records. Also Executive Privileged. LOL, Sure, Why Not. Liz Dye, Wonkette
Dipsh*t Wingnut Parents Think High School Girl's Awesome Mural Full Of SATAN And GAY Doktor Zoom, Wonkette
Ronna McDaniel Wants An Apology, Please, For Democrats Possibly Foiling GOP's Voter Suppression Scheme Stephen Robinson, Wonkette
Tucker Demands Justice For Sweet Boy Condemned JUST For Sitting In Mike Pence's Chair On Jan. 6 Evan Hurst, Wonkette