Welcome to The Breakfast Club! We're a disorganized group of rebel lefties who hang out and chat if and when we're not too hungover we've been bailed out we're not too exhausted from last night's (CENSORED) the caffeine kicks in. Join us every weekday morning at 9am (ET) and weekend morning at 10:00am (ET) (or whenever we get around to it) to talk about current news and our boring lives and to make fun of LaEscapee! If we are ever running late, it's PhilJD's fault.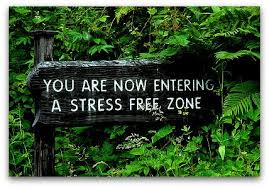 This Day in History
Martin Luther leads start of Protestant Reformation; President Lyndon B. Johnson halts U.S. bombing of North Vietnam; India's Prime Minister Indira Gandhi is assassinated; Magician Harry Houdini dies.
Breakfast Tunes
Something to Think about over
Coffee

Prozac
The press is a watchdog. Not an attack dog. Not a lapdog. A watchdog. Now, a watchdog can't be right all the time. He doesn't bark only when he sees or smells something that's dangerous. A good watchdog barks at things that are suspicious.
Breakfast Blogs
Nye County, Nevada, Is Ground Zero for Conspiracy-Addled Artisanal Elections Charles P. Pierce, Esquire Politics
Power And Rationality Ed Walker, emptywheel
War for Ukraine Day 249: Life Imitates Art Adam L. Silverman, Balloon Juice
Only if things are otherwise perfect digby aka Heather Digby Parton, Digby's Hullabaloo
Obama: Resist cynicism Tom Sullivan, Digby's Hullabaloo
A lulu of a victory Scott Lemieux, Lawyers, Guns & Money
A Closer Look At Vladimir Putin's Nuclear Threats Cheryl Rofer, Lawyers, Guns & Money
The shock of the old Paul Campos, Lawyers, Guns & Money
Erik Visits an American Grave, Part 1,225 Erik Loomis, Lawyers, Guns & Money
Birthday Fundraiser: Remember When All the Very Serious People Tried to Make "Partyism" a Thing Because David Brooks Said So? driftglass, at his blog
YOU DON'T WANT TO KNOW WHY GRINDR IS TRENDING ON TWITTER RIGHT NOW Steve M., No More Mister Nice Blog