Welcome to The Breakfast Club! We're a disorganized group of rebel lefties who hang out and chat if and when we're not too hungover we've been bailed out we're not too exhausted from last night's (CENSORED) the caffeine kicks in. Join us every weekday morning at 9am (ET) and weekend morning at 10:00am (ET) (or whenever we get around to it) to talk about current news and our boring lives and to make fun of LaEscapee! If we are ever running late, it's PhilJD's fault.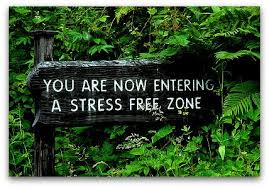 This Day in History
America enters World War Two; Former Beatle John Lennon is shot to death in New York.
Breakfast Tunes
Something to Think about over
Coffee

Prozac
Authoritarianism doesn't fall on a nation like a book falling from a shelf and striking you in the head. It rolls in like a slow tide.
Breakfast Blogs
The Supreme Court Is Going to Decide Just How Big a Hole It Wants to Blow in Election Law Charles P. Pierce, Esquire Politics
Two Inconsistent Stories on Additional Searches of Trump's Property emptywheel aka Marcy Wheeler. emptywheel
War for Ukraine Day 287: Man and Spirit of the Year Adam L. Silverman, Balloon Juice
Kari Lake goes out with a whimper: She couldn't galvanize Trump's Jan. 6 army Amanda Marcotte, Salon
Trump's Black Tuesday difgby aka Heather Digby Parton, Digby's Hullabaloo
Über all of us Tom Sullivan, Digby's Hullabaloo
Debate Continues Over What To Do About The Fact That Starlink, Other Low-Earth-Orbit Satellite Systems Are Causing Irreversible, Research-Harming Light Pollution Karl Bode, Techdirt
Some Temporary Good News: None Of The Really Bad Internet Bills Seem To Have Made It Into The NDAA Mike Masnick, Techdirt
San Francisco Legislators Greenlight Killing Of Residents By Police Robots… And Then Kill It… Tim Cushing, Techdirt
SCOTUS Mulls Radical Restructure of U.S. Elections in Combative Oral Arguments, as Justices Invoke Alexander Hamilton, English Bill of Rights, and 3/5 Compromise Elura Nanos, Law & Crime
The Collateral Consequences of the Trump Organization's Felony Tax Fraud Convictions Could Cause 'Major Financial Headaches,' Experts Say Adam Klasfeld, Law & Crime
A whole lot of wrong Scott Lemieux, Lawyers, Guns & Money
Last of Its Kind Robert Farley, Lawyers, Guns & Money
Should House Democrats release Trump's taxes? Paul Campos, Lawyers, Guns & Money
By Alito's Logic, Can We Deny Christians Service? Erik Loomis, Lawyers, Guns & Money
Narratology: Night of the Hunter Yastreblyansky, The Rectification of Names
MATT BAI: WON'T SOMEONE THINK ABOUT THE POOR HATEMONGERS? Steve M., No More Mister Nice Blog
Special Counsel Jack Smith Drops Subpoenas As Trumpland Realizes This Sh*t Is BAD Liz Dye, Wonkette
Big Day At Supreme Court As It Hears Case Of 'Democracy v. LOL' Doktor Zoom, Wonkette
Where Have All The Brave Republican Cowboys Gone? Stephen Robinson, Wonkette
Woke Libraries Won't Let Kirk Cameron Groom Kids With Anti-LGBTQ+ Hate, How RUDE! Evan Hurst, Wonkette