Welcome to The Breakfast Club! We're a disorganized group of rebel lefties who hang out and chat if and when we're not too hungover we've been bailed out we're not too exhausted from last night's (CENSORED) the caffeine kicks in. Join us every weekday morning at 9am (ET) and weekend morning at 10:00am (ET) (or whenever we get around to it) to talk about current news and our boring lives and to make fun of LaEscapee! If we are ever running late, it's PhilJD's fault.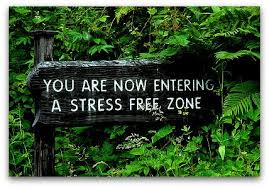 This Day in History
Former Nazi official Adolf Eichmann sentenced to death; Bandleader Glenn Miller disappears over the English Channel; The Bill of Rights takes effect; Sioux Indian Chief Sitting Bull killed; Walt Disney dies at age 65.
Breakfast Tunes
Something to Think about over
Coffee

Prozac
There is incredible power in the arts to inspire and influence.
Breakfast Blogs
The Senate Might Actually Fix Some of Those Election Loopholes After All Charles P. Pierce, Esquire Politics
The Day after I Blew Off Josh Schulte He Started Deleting "Suspicious Emails" emptywheel aka Marcy Wheeler, emptywheel
War for Ukraine Day 294: The Starlink Snowflake Strikes Again! Adam L. Silverman, Balloon Juice
Cryptocurrency was always a scam — powered by white male privilege Amanda Marcotte, Salon
Texts Expose Giuliani Legal Team's Divisive Election 'Circus' And Requests For Cash Josh Kovensky and Hunter Walker, Talking Points Memo
The Elon MAGA show is stealing Dear Leader's thunder digby aka Heather Digby Parton, Digby's Hullabaloo
America believes in investment Tom Sullivan, Digby's Hullabaloo
Elon's Promise Not To Ban Account Tracking His Jet Didn't Last Very Long At All; Also Bans Guy's Personal Account Mike Masnick, Techdirt
Rubio's Bill To Ban TikTok Is A Dumb Performance That Ignores The Real Problem Karl bode, Techdirt
Hertz Shells Out $168 Million To Settle 364 False Theft Reports Tim Cushing, Techdirt
N.Y. Attorney General Fights First Amendment Lawsuit Over State's Online Hate Speech Law, Argues Challengers Have Statute 'Wrong' Adam Klasfeld, Law & Crime
DeSantis Asks for Grand Jury to Investigate Pfizer and Moderna Over COVID-19 Vaccines: Pharma Has 'Notorious History of Misleading the Public for Financial Gain' Elura Nanos, Law & Crime
Emptying Oregon's death row Scott Lemieux, Lawyers, Guns & Money
With you forever I'll stay Paul Campos, Lawyers, Guns & Money
What to Do with Land Acknowledgements? Erik Loomis, Lawyers, Guns & Money
No Foul, No Harm Yastreblyansky, The Rectification of Names
NEVER FORGET: REPUBLICANS THINK OUR COVID STRATEGIES ARE FAKE AND WE SUPPORT THEM ONLY BECAUSE WE'RE TYRANTS Steve M., No More Mister Nice Blog
DHS Knew Trump Supporters Were Headed To DC With Guns, Didn't Bother To Mention It, NBD Liz Dye, Wonkette
Oregon Gov Kate Brown Pulls Plug On Death Penalty Stephen Robinson, Wonkette
Fox News Having One Million Rage-Gasms Over Drag Queens At White House, Because Of Course Evan Hurst, Wonkette
Ten Years After Sandy Hook And America Remains Broken Doktor Zoom, Wonkette