Welcome to The Breakfast Club! We're a disorganized group of rebel lefties who hang out and chat if and when we're not too hungover we've been bailed out we're not too exhausted from last night's (CENSORED) the caffeine kicks in. Join us every weekday morning at 9am (ET) and weekend morning at 10:00am (ET) (or whenever we get around to it) to talk about current news and our boring lives and to make fun of LaEscapee! If we are ever running late, it's PhilJD's fault.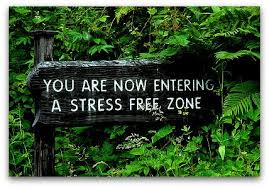 This Day in History
Apollo Eight astronauts orbit the moon; Ku Klux Klan is founded; Human voice first transmitted via radio; Suez Canal opened.
Breakfast Tunes
Something to Think about over
Coffee

Prozac
Whatever job you're asked to do, whether you think it's mundane, boring, or beneath you, do the best job you can. No assignment should be treated as a task. Before you can climb the ladder, you need to build a good foundation.
Breakfast Blogs
In Defense of Scrooge's Nephew, Fred, Who Need Not Go into Parliament Charles P. Pierce, Esquire Politics
December 27: The January 6 Committee's Blind Spots emptywheel aka Marcy Wheeler, emptywheel
War for Ukraine Day 203: Russia's War Against the World Adam L. Silverman, Balloon Juice
Excellent Light Reading: 'Oh, Elon' Anne Laurie, Balloon Juice
Zelenskyy visit exposes a GOP rift — between actual fascists and everyone else Salon, Balloon Juice
They were all in on the coup. Even Newt. digby aka Heather Digby Parton, Digby's Hullabaloo
Seven takeaways from the J6 final report Tom Sullivan, Digby's Hullabaloo
Special Counsel John Durham Billed Taxpayers More Than $2 Million While He Lost One Case and Was About to Lose Another Adam Klasfeld, Law & Crime
The committee Scott Lemieux, Lawyers, Guns & Money
A Crow Post Cheryyl Rofer, Lawyers, Guns & Money
Erik Visits an American Grave, Part 1,263 Erik Loomis, Lawyers, Guns & Money
For the Record: The Twitter Files Yastreblyansky, The Rectification of Names
Trump Lawyers Were Surrounding Cassidy Hutchinson Like The Devil Witches In Rosemary's Baby Liz Dye, Wonkette
IVF, Bad Judges, And Rays Of Hope Robyn Pennacchia, Wonkette
What's Hinky In Donald Trump's Taxes? Wouldn't YOU Like To Know! Doktor Zoom, Wonkette
Peggy Noonan Longs For Younger, Studlier Presidential Candidates Gary Legum, Wonkette