Welcome to The Breakfast Club! We're a disorganized group of rebel lefties who hang out and chat if and when we're not too hungover we've been bailed out we're not too exhausted from last night's (CENSORED) the caffeine kicks in. Join us every weekday morning at 9am (ET) and weekend morning at 10:00am (ET) (or whenever we get around to it) to talk about current news and our boring lives and to make fun of LaEscapee! If we are ever running late, it's PhilJD's fault.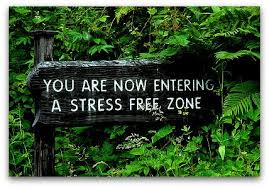 This Day in History
Soviet Union invades Afghanistan; Charles Darwin sets out on round-the-world voyage; Radio City Music Hall opens in New York; James Barrie's play "Peter Pan: The Boy Who Wouldn't Grow Up" opens in London.
Breakfast Tunes
Something to Think about over
Coffee

Prozac
Assassins and presidents invite the same basic question: Just who do you think you are?
Breakfast Blogs
How the 14th Amendment Is Democracy's Leg-Shaped Lamp Charles P. Pierce, Esquire Politics
"Dumb & silent we may be led, like sheep, to the Slaughter:" Elvis Chan, Hacks, the Klan, and the Twitter Files emptywheel aka Marcy Wheeler, emptywheel
War for Ukraine Day 306: Boxing Day! Adam L. Silverman, Balloon Juice
A Catholic priest bequeaths millions to his illegitimate son digby aka Heather Digby Parton, Digby's Hullabaloo
Where to from here? Tom Sullivan, Digby's Hullabaloo
Madison Square Garden's Facial Recognition Tech Boots Lawyers Litigating Against The Venue Tim Cushing, Techdirt
TikTok Admits It Used App Data To Spy On Journalists To Try To Find Source Of Leak Mike Masnick, Techdirt
Nepo Babies Paul Campos, Lawyers, Guns & Money
Quantity of work cannot make up for bad quality Scott Lemieux, Lawyers, Guns & Money
Erik Visits an American Grave, Part 1,266 Erik Loomis, Lawyers, Guns & Money
The Rude Pundit's Annual Nativity-palooza, Now Including Wooden Blocks and More Skeletons The Rude Pundit, at his blog
Christmas Present Yastreblyansky, The Rectification of Names
Conspiracy Theorists Claim Not-Dead Reporter Died On Air From COVID Vaccine Robyn Pennacchia, Wonkette
Oh No, Does Jared Hate Trump Now? Evan Hurst, Wonkette
January 6 Report Is Real, And It's Spectacular Liz Dye, Wonkette
Who Is George Santos Today? Stephen Robinson, Wonkette