Welcome to The Breakfast Club! We're a disorganized group of rebel lefties who hang out and chat if and when we're not too hungover we've been bailed out we're not too exhausted from last night's (CENSORED) the caffeine kicks in. Join us every weekday morning at 9am (ET) and weekend morning at 10:00am (ET) (or whenever we get around to it) to talk about current news and our boring lives and to make fun of LaEscapee! If we are ever running late, it's PhilJD's fault.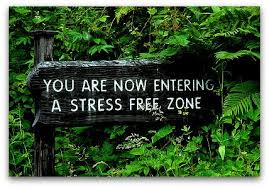 This Day in History
Noblemen in Russia kill Gregory Rasputin; Wounded Knee massacre takes place; Texas joins as the 28th state; Dissident playwright Vaclav Havel elected president of Czechoslovakia; First YMCA opens in Boston.
Breakfast Tunes
Something to Think about over
Coffee

Prozac
Adults are always asking kids what they want to be when they grow up because they are looking for ideas.
Breakfast Blogs
Kansas Cops Can't See Past the Letter of the Law for Cancer Patient Using Medical Marijuana Charles P. Pierce, Esquire Politics
Judge Jesse Furman Gives DOJ 3 Pages to Reply to emptywheel's Bid to Liberate Sealed Transcripts on the Espionage Act emptywheel aka Marcy Wheeler, emptywheel
Supporting Those Who Make Good Trouble Peterr, emptywheel
War for Ukraine Day 308: A Brief Wednesday Night Update Adam L. Silverman, Balloon Juice
No LUV mistermix, Balloon Juice
Moral Panic Purveyors Betty Cracker, Balloon Juice
George Santos is the Republican Party's future: A shameless con man Amanda Marcotte, Salon
The Worst GOPers of 2022 digby aka Heather Digby Parton, Digby's Hullabaloo
Welcome to the party, Vlad Tom Sullivan, Digby's Hullabaloo
Ring Doorbell Cams Hijacked By Assholes To Provide Live Streams Of SWATtings Tim Cushing, Techdirt
Elon Musk's Biggest Success Story: Convincing People To Try Out An Open, Distributed Social Network Mike Masnick, Techdirt
LastPass Tries To Bury The Full Scope Of Its Disastrous Privacy Breach Behind The Christmas Holiday Karl Bode, Techdirt
George Santos, Under Fire for Apparent Fabrications in Life Story, Is Being Scrutinized by Multiple Prosecutors Adam Klasfeld, Law & Crime
Cassidy Hutchinson Testified She Saw Mark Meadows Burn Docs in White House Fireplace, Worried He'd Spark a 'Fire in the West Wing' Marisa Sarnoff, Law & Crime
Southwest and corporate self-dealing Scott Lemieux, Lawyers, Guns & Money
From Russia with love Paul Campos, Lawyers, Guns & Money
Haiku Review of 2022: Barbarian Prey The Rude Pundit, at his blog
History Has a Stutter Tom Hilton, No More Mister Nice Blog
The Fake Electors Plot As Basically Written By The Coen Brothers, Woodchipper Included liz Dye, Wonkette
Oh Joe Biden Doesn't Trust The Secret Service? NO SH*T? Stephen Robinson, Wonkette
Social Security Might Deny Your Disability Claim If You Could Be A Button Spindler Or Nut Sorter Doktor Zoom, Wonkette