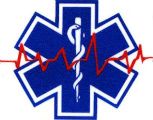 Welcome to the Stars Hollow Health and Fitness News weekly diary. It will publish on Saturday afternoon and be open for discussion about health related issues including diet, exercise, health and health care issues, as well as, tips on what you can do when there is a medical emergency. Also an opportunity to share and exchange your favorite healthy recipes.
Questions are encouraged and I will answer to the best of my ability. If I can't, I will try to steer you in the right direction. Naturally, I cannot give individual medical advice for personal health issues. I can give you information about medical conditions and the current treatments available.
You can now find past Health and Fitness News diaries here and on the right hand side of the Front Page.
Follow us on Twitter @StarsHollowGzt
Steel-Cut Oats, Sweet and Savory
A couple of years ago in the course of touring Bob's Red Mill, the whole-foods purveyor based in Portland, Ore., I learned a new word: spurtle. A spurtle is a wooden dowel-like implement used to stir oatmeal. They are common in Scotland, where an international porridge-making competition called the Golden Spurtle is held every year in October. There are two sections to the competition: one for plain porridge made with steel-cut oats (also known as pinhead oats) and nothing more than water and salt; and one for specialty porridges, in which the steel-cut oats are used in a dish with other ingredients, sweet or savory.
Steel-Cut Oats and Vegetable Torta
Laurie Figone's award-winning Italian Pinhead Torta is a spin on a rice and egg torta, a sort of frittata made with eggs, oats, oregano and Parmesan.
Oatmeal adds texture and creaminess to this simple and satisfying dish.
This lemony, herb-filled grain salad is a good tabbouleh alternative for those who can't tolerate wheat.
Hot or cold, this pudding is hearty enough for breakfast and sweet enough for dessert
A soak in yogurt softens the oats, and a tangy berry sauce lends them sweetness.