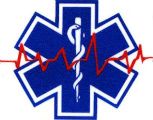 Welcome to the Stars Hollow Health and Fitness News weekly diary. It will publish on Saturday afternoon and be open for discussion about health related issues including diet, exercise, health and health care issues, as well as, tips on what you can do when there is a medical emergency. Also an opportunity to share and exchange your favorite healthy recipes.
Questions are encouraged and I will answer to the best of my ability. If I can't, I will try to steer you in the right direction. Naturally, I cannot give individual medical advice for personal health issues. I can give you information about medical conditions and the current treatments available.
You can now find past Health and Fitness News diaries here and on the right hand side of the Front Page.
Follow us on Twitter @StarsHollowGzt
Fresh Spring Rolls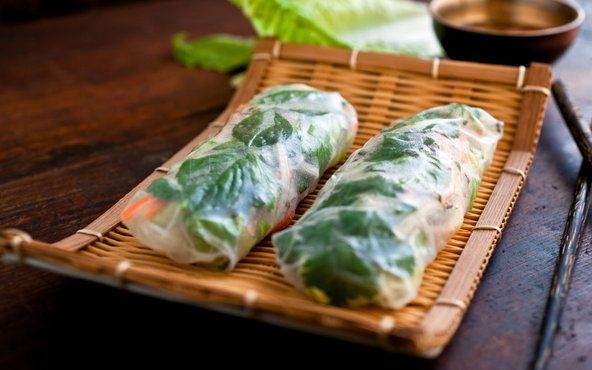 Spring rolls (also called summer rolls) can be like little portable salads. They're traditionally filled with a mix of fresh herbs, rice noodles, vegetables and often a few cooked shrimp. The filling is unseasoned, but the fresh herbs are vibrant, and the rolls are served with dipping sauces. Still, I like to season the filling; it makes for a tastier roll that you can carry in a lunchbox or backpack and enjoy without a dipping sauce.

!Martha Shulman~
Spring Rolls With Carrots, Turnips, Rice Noodles and Herbs
This is a basic vegetable spring roll, vibrant with herbs and tangy because the vegetables and noodles are tossed with rice vinegar before being enclosed in the wrapper.
Putting dipping sauce on the inside makes these spring rolls flavorful and even more portable.
Uncooked grated beets pair beautifully with spring roll seasonings, and the egg contributes protein.
This looks like a traditional restaurant spring roll, but the seasoned vegetables and rice inside pack a surprise.
Choose whatever rice you like for these earthy rolls: Brown, regular basmati or jasmine rice will work.
General Medicine/Family Medical
Stem Cell Transplants May Show Promise for MS

by Denise Mann
Oct. 10, 2012 — New research suggests that stem cell transplants to treat certain brain and nervous system diseases such as multiple sclerosis may be moving closer to reality.

One study found that experimental stem cell transplants are safe and possibly effective in children with a rare genetic brain disease. Another study in mice showed that these cells are capable of transforming into, and functioning as, the healthy cell type. The stem cells used in the two studies were developed by study sponsor StemCells, Inc.

Both papers appear online in Science Translational Research.
What Are Compounding Pharmacies?

by Daniel J. DeNoon
Meningitis Outbreak From Compounded Drug Raises Questions Over Pharmacies

Oct. 10, 2012 — How did a single pharmacy in Massachusetts put 13,000 people in 23 states at risk of deadly fungal meningitis?

New England Compounding Center (NECC) is a compounding pharmacy. It has now recalled the 2,410 different drugs it sold in all 50 states. Fungal contamination of at least one product — single-shot syringes filled with a steroid preparation — is responsible for the meningitis outbreak.

This raises serious questions about compounding pharmacies, which make some 3% of drugs dispensed in the U.S.
Strokes Striking Younger People

by Kathleen Donheny
Diabetes, Obesity, High Blood Pressure Among Triggers, Expert Says

Oct. 10, 2012 — People are having strokes at younger ages, according to new research.

"This is still a disease of the old, but a surprisingly higher proportion of younger patients are having strokes, and it's getting worse over time," says researcher Brett Kissela, MD, professor and vice chair of neurology at the University of Cincinnati.

Meanwhile, strokes are decreasing among older people, he found.

In his study, strokes among adults under age 55 grew from about 13% in 1993 to 19% in 2005.

The study, funded by the National Institutes of Health, is published in Neurology.
Death Rates Drop for 5 Top Causes of Death

by Jennifer Warner
Oct. 10, 2012 — Death rates dropped significantly last year for five out of the 15 leading causes of death in the U.S., according to a new CDC report.

Researchers say a major decline in three of the top five causes of death, including heart disease, cancer, and stroke, contributed to a slight decline in the rate of overall deaths in 2011.

The report also shows the death rate, which accounts for changes in the age distribution of the country, reached a record low in 2011.

But the average American's life expectancy remained the same at 78.7 years from 2010 to 2011.
The 10 Most Annoying Sounds and Why They Bother Us

by Jennifer Warner
Oct. 12, 2012 — The sound of nails on a chalkboard or screams may send shivers down the spine for a good reason.

A new study shows annoying sounds trigger a highly emotional response in the brain.

Researchers found the part of the brain that regulates emotions, the amygdala, appears to take over the hearing part of the brain when people hear an extremely annoying sound.
Seasonal Flu/Other Epidemics/Disasters
Meningitis Crisis Expands; More Infections, Deaths

by Brenda Goodman, MA
Oct. 11, 2012 — The crisis surrounding the multistate outbreak of fungal meningitis linked to tainted steroid shots deepened Thursday, as federal officials reported that more people had received the shots than previously believed. Doctors also reported the first case of a joint infection outside the spine.

The CDC says close to 14,000 people may have gotten the shots, not 13,000 as was first estimated.

Fourteen people have died since the outbreak was first reported last month.

In all, 169 cases of the rare brain infection have been reported in 11 states. Tennessee, Michigan, Virginia, Indiana, and Maryland have been the hardest hit.
Fungal Meningitis Outbreak: 13,000 Tainted Shots

by Daniel J. DeNoon
Oct. 9, 2012 – About 13,000 people in 23 states got the fungus-contaminated steroid pain shots in the ongoing outbreak of fungal meningitis.

So far, 119 people who got the shots have come down with fungal infections of the fluid surrounding their spinal cords and brains.

Eleven of those people have died. The case count rises daily, as symptoms of fungal infection can take up to a month to appear, and there's often a delay in case reporting.
Despite Huge HIV Treatment Gains, Many Left Out

by Brenda Goodman, MA
Oct. 9, 2012 — Newer drugs that fight HIV have cut AIDS death rates dramatically over the last two decades. But a new study shows that those gains have not been shared equally.

The study, published in the Archives of Internal Medicine, found that death rates have plunged over the last two decades for those who are well educated. But deaths among people with less education, which is usually an indicator of poverty, haven't really budged.

"It really is quite chilling," says researcher Edgar P. Simard, PhD, MPH, a senior epidemiologist with the American Cancer Society, in Atlanta.
Women's Health
Hormone Therapy May Benefit Some Women's Hearts

by Brenda Goodman, MA
Oct. 9, 2012 — Hormone replacement therapy (HRT) may do more than ease hot flashes and mood swings. A new study suggests that women who start taking hormones during menopause might get some protection against heart disease without seeing increases in other serious risks.

The study, which was published in BMJ, tested a theory called the timing hypothesis.

In older women many years past menopause, hormone replacement therapy using both estrogen and progesterone has been shown to raise risks for heart attacks, strokes, blood clots, dementia, and breast cancer.
New Clue to Predict Diseases in Women?

by Kathleen Doheny
Oct. 9, 2012 — Evaluating blood levels of a hormone made in the brain and the gut may help predict diseases in women, according to new research.

High levels of the hormone neurotensin appear linked to women's risk of diabetes, breast cancer, and cardiovascular disease such as heart disease or stroke, according to Swedish researchers.

The researchers looked at levels of a substance called proneurotensin. It turns into neurotensin.
Pediatric Health
Bedwetting Might Be Helped With Brain Biofeedback

by Brenda Goodman, MA
Oct. 11, 2012 — Biofeedback may help children and adults who wet the bed at night, a small new study shows.

The study of 11 children and adults treated at the same clinic in Texas found that all had reduced brain activity in a region that's thought to relate to bladder control.

When they were trained to speed up their brain activity by playing a special video game, the nighttime bedwetting stopped.
Aging
Alzheimer's Drug Slows Memory Decline

by Charlene Laino
Oct. 8, 2012 (Boston) — An experimental Alzheimer's treatment slowed memory loss by about one-third in people with mild Alzheimer's, offering hope that the drug can alter the course of the progressive disease.

Called solanezumab, the drug attaches to a protein called beta-amyloid that builds up and clumps together to form sticky plaques that riddle Alzheimer's patients' brains. The drug is designed to prevent those clumps from forming.

The benefit is small and studies have been inconsistent, says researcher Rachelle Doody, MD, head of Alzheimer's disease research at Baylor College of Medicine.
Nutrition/Diet/Fitness
The Link Between Chocolate and the Nobel Prize

by Jennifer Warner
Oct. 10, 2012 — Eat chocolate, win a Nobel Prize?

It may sound far-fetched, but a new study suggests it might not be bad advice.

The results show countries that eat the most chocolate also have the highest number of Nobel laureates per capita.

Researchers say the idea stems from several studies that have shown a group of antioxidants known as flavonoids can improve thinking ability.

Cocoa and chocolate are rich in a subgroup of flavonoids known as flavanols. These antioxidants are also found in green tea and red wine.

Recent studies have suggested that flavanols seem to slow down and even reverse the decline in thinking ability that comes with age.
Tomatoes May Lower Your Risk for Stroke

by Denise Mann
Oct. 8, 2012 — Men who eat lots of tomatoes and tomato-based products may have a lower risk for stroke, a new study suggests.

Tomatoes are rich in the antioxidant lycopene.

Men who had the highest levels of lycopene in their blood were 55% less likely to have a stroke, compared with men who had the lowest levels of the antioxidant in their blood.

The lowered risk was even greater for strokes caused by blood clots in the brain, called ischemic strokes. These are the most common type of stroke. Men who had the highest lycopene levels were 59% less likely to have this kind of stroke than men with the lowest levels. The findings appear in the Oct. 9, 2012, issue of Neurology.
'Meatless Monday' May Mean More Fruits, Veggies

by Kathleen Doheny
Oct. 12, 2012 — "Meatless Monday," a campaign to encourage people to skip meat one day a week mainly for health reasons, appears to encourage people to eat more fruits and vegetables, according to the group's latest survey.

When 1,000 Americans were asked about their meat-eating habits, 59% said they have cut back on meat in the past year, says Peggy Neu, president of The Monday Campaigns.

This nonprofit initiative runs Meatless Monday and other efforts to prompt behavior changes on the first day of the week, which experts consider a prime time to improve.

The Meatless Monday campaign is associated with The Johns Hopkins Bloomberg School of Public Health and Syracuse and Columbia Universities.
Interval Training Burns More Calories in Less Time

by matt McMillen
Oct. 12, 2012 — Don't have time to exercise? That excuse no longer works. Increasing evidence, including new research presented this week, shows that even short workouts that include surges of very high intensity can boost fitness and potentially shrink the waistline.

In the new study, exercise physiology graduate student Kyle Sevits of Colorado State University and his team demonstrated that a mere 2.5 minutes of giving it your all on an exercise bike can burn up to 220 calories.

That doesn't mean that you can do an entire workout during a commercial break. Instead, those 2.5 minutes should be divided into five 30-second sprint intervals, each followed by a four-minute period of light, resistance-free pedaling. All told, that is less than 25 minutes, during which you will burn more calories than if you did 30 minutes of moderate cycling.
Fruits Plus Vegetables Equals Happiness?

by Kathleen Doheny
Eating 7 Servings a Day Linked With Best Well-Being, Researchers Find

Oct. 11, 2012 — Grumpy and out of sorts? Grab an apple. Or a carrot. Or a banana.

Repeat daily.

Eating plenty of fruits and vegetables seems to boost life satisfaction, mental well-being, and happiness, according to a new study.

Researchers analyzed the diet habits of 80,000 men and women in Britain.

The more fruits and vegetables they ate, the happier they were. Those who ate seven servings daily were happiest.
Weight Watchers Gets Thumbs Up in Study

by Jennifer Warner
Oct. 9, 2012 — Commercial weight loss programs may offer as good if not better weight loss results than those led by a health professional, according to a new study.

It's the first time the two types of group-based weight loss programs have been tested in a head-to-head comparison.

The results showed that people enrolled in a commercial weight loss program, Weight Watchers, lost as much weight as people in a professionally led behavioral weight loss program.

In fact, more than twice as many Weight Watchers participants lost at least 10% of their starting weight than those in a group led by a health professional or in a combination of the two weight loss programs.
Fast Walking May Slash at Heart Disease, Diabetes

by Denise Mann
Oct. 8, 2012 — Fast walking, jogging, and other forms of more vigorous exercise may slash your risk for heart disease and diabetes, new research suggests.

Many studies have suggested that regular physical activity, including walking for just 30 minutes a day at a moderate pace, may improve health. But the new research says it's the intensity, rather than the duration, that makes the difference.