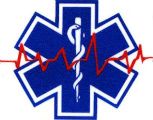 Welcome to the Stars Hollow Health and Fitness News weekly diary. It will publish on Saturday afternoon and be open for discussion about health related issues including diet, exercise, health and health care issues, as well as, tips on what you can do when there is a medical emergency. Also an opportunity to share and exchange your favorite healthy recipes.
Questions are encouraged and I will answer to the best of my ability. If I can't, I will try to steer you in the right direction. Naturally, I cannot give individual medical advice for personal health issues. I can give you information about medical conditions and the current treatments available.
You can now find past Health and Fitness News diaries here and on the right hand side of the Front Page.
Follow us on Twitter @StarsHollowGzt
Whole-Grain Pancakes: Not Just for Breakfast Anymore
I've got a pantry full of different grains and flours, a variety of nuts and seeds in my freezer, and a lot of ideas about how these hearty ingredients can contribute to a pancake. So this week I shook things up in the kitchen, and so far, so good.

I also wanted to come up with some savory pancakes and developed a couple of recipes that quickly became favorites in our home. I was thinking along the lines of traditional Chinese and Korean onion pancakes, but I wanted to make something lighter and at the same time more wholesome. When I'm researching whole grains, both for baking and for cooking, I often turn to Heidi Swanson (www.101cookbooks.com) for ideas, and I found a lot of inspiration in her pancake recipes.

~Martha Rose Shulman~
Poppy, Lemon and Sunflower Seed Pancakes
I decided to stir some lemon zest into the batter. I dotted some of the pancakes with raspberries and left others plain.
Try them heated with a little grated cheese on top, or serve with yogurt.
Instead of using only wheat flour in these pancakes, I've combined whole-wheat flour and almond flour.
Teff is a tiny, nutrient-dense grain native to Ethiopia. Its calcium content is higher than that of any other grain, and it's an excellent source of vitamin C.
We eat these Indian-spiced pancakes for dinner, along with a green salad.