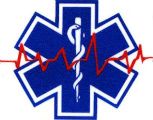 Welcome to the Stars Hollow Health and Fitness News weekly diary. It will publish on Saturday afternoon and be open for discussion about health related issues including diet, exercise, health and health care issues, as well as, tips on what you can do when there is a medical emergency. Also an opportunity to share and exchange your favorite healthy recipes.
Questions are encouraged and I will answer to the best of my ability. If I can't, I will try to steer you in the right direction. Naturally, I cannot give individual medical advice for personal health issues. I can give you information about medical conditions and the current treatments available.
You can now find past Health and Fitness News diaries here and on the right hand side of the Front Page.
Follow us on Twitter @StarsHollowGzt
The Versatility of Spinach
Spinach has remained a part of my holiday ritual. I love the convenience of bagged spinach, but I prefer the richness of the lush bunches I get at the farmers' market. I don't mind stemming and washing it, but if you are pressed for time the bagged spinach is a godsend, especially if you live in a cold climate and don't have access to farmers' market spinach in December.

~Martha Rose Shulman~
Spinach Gnocchi
A considerably lighter version of the classic gnocchi made with spinach and ricotta.
A timbale is a molded custard, somewhat similar to a quiche without a crust.
A quick and easy soup that is a great way to use any leftover turkey stock from Thanksgiving.
This is a delicious meal no matter what variety of mushrooms you have on hand.
This classic Provençal gratin is a good way to work fish that is high in omega-3s into your diet.
General Medicine/Family Medical
Health Reform: What's Coming in 2013

by Lisa Zamosky
This has been a big year for the Affordable Care Act.

It survived a Supreme Court challenge and another during the presidential election. With President Obama in office for another four years, the health reform law will continue down the road to take full effect in 2014. But there is much work yet to be done, and 2013 promises to be a very active year.
Fungal Meningitis Patients: A Long Road to Recovery

by Brenda Goodman. MA
Since the outbreak began, 620 people have been infected and 39 have died in 19 states. No one has been cured.

"As far as we know, no one has been taken off medicines, and we wouldn't recommend that now; it's still too early," says Tom M. Chiller, MD, MPH, deputy chief of the Mycotic Diseases Branch at the CDC in Atlanta.

Many hope they are on the road to recovery, but no one can tell them when it will end.

Experts say they've never seen these kind of fungal infections, much less this many cases.

"It's very difficult for the doctors and the patients because we can't say, 'Well, just two more weeks of this and it will be over.' What we're saying is that we're going to keep treating you. We're going to keep caring for you, and when the experts tell us we can stop, we're going to do that," says William Schaffner, MD, an infectious disease specialist at Vanderbilt University in Nashville.
Thousands of Mistakes Made in Surgery Every Year

by Jennifer Warner
Dec. 26, 2012 — More than 4,000 preventable mistakes occur in surgery every year at a cost of more than $1.3 billion in medical malpractice payouts, according a new study.

How preventable? Well, researchers call them "never events" because they are the kind of surgical mistakes that should never happen, like performing the wrong procedure or leaving a sponge inside a patient's body after surgery.

But researchers found that paid malpractice settlements and judgments for these types of never events occurred about 10,000 times in the U.S. between 1990 and 2010.
Warnings/Alerts/Guidelines
Kids Use Kitchen Items for Risky Games and Highs

by Denise Mann
Dec. 28, 2012 — Common kitchen items like ground cinnamon and marshmallows are increasingly being used by kids for dangerous choking games and cheap, easy highs, a toxicologist warns.

"A lot of these spices and household products are around all year. But during the holidays, kids are out of school. So they have less structure and may spend more time on the Internet, where they can learn about choking games and other ways to get high," says Christina Hantsch, MD, of Loyola University Health System in Maywood, Ill.

"There is always something new out there. So parents have to educate themselves and their children and have a relationship where they can talk about things they have heard of that may very well be risky."
Recall of More Hydrocodone-Acetaminophen Tablets

by Denise Mann
Dec. 26, 2012 — More lots of the combination painkiller hydrocodone-acetaminophen are being recalled by Mylan Institutional. The new alert follows a nationwide recall of 101 lots of the drugs issued by Qualitest Pharmaceuticals that occurred earlier this month. [..]

The recalled bottles are supposed to contain tablets made up of 10 milligrams of hydrocodone and 500 milligrams of acetaminophen. But they are being recalled because the tablets may contain higher amounts of acetaminophen or hydrocodone than indicated on the label.

High doses of acetaminophen may put you at increased risk for liver damage
Pediatric Health
Low Vitamin D More Common in Overweight Kids

by Rita Rubin
Dec. 24, 2012 — Overweight and obese children and teens are more likely to have low vitamin D levels than kids with healthy weights, a new study suggests.

The study is published in Pediatrics.

Vitamin D is essential for bone health. Bone growth is high during childhood and adolescence. So it may be especially important to identify and treat vitamin D deficiency during that time, the researchers write.
Rates of Childhood Obesity Fall Slightly

Denise Mann
Dec. 25, 2012 — New data suggest that we may have turned an important corner in the childhood obesity epidemic.

While rates of obesity and extreme obesity in preschoolers rose from 1998 to 2003, they began to plateau soon thereafter. And childhood obesity rates decreased slightly in 2010.

"We are very encouraged by this data," says study researcher Heidi M. Blanck, PhD, of the CDC in Atlanta. "It's pretty exciting and a nice turning of the tide. But we have to stay vigilant or it will go in the other direction."