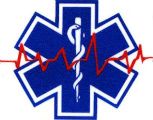 Welcome to the Stars Hollow Health and Fitness News weekly diary. It will publish on Saturday afternoon and be open for discussion about health related issues including diet, exercise, health and health care issues, as well as, tips on what you can do when there is a medical emergency. Also an opportunity to share and exchange your favorite healthy recipes.
Questions are encouraged and I will answer to the best of my ability. If I can't, I will try to steer you in the right direction. Naturally, I cannot give individual medical advice for personal health issues. I can give you information about medical conditions and the current treatments available.
You can now find past Health and Fitness News diaries here and on the right hand side of the Front Page.
Follow us on Twitter @StarsHollowGzt
The Versatility of Spinach
Spinach has remained a part of my holiday ritual. I love the convenience of bagged spinach, but I prefer the richness of the lush bunches I get at the farmers' market. I don't mind stemming and washing it, but if you are pressed for time the bagged spinach is a godsend, especially if you live in a cold climate and don't have access to farmers' market spinach in December.

~Martha Rose Shulman~
Spinach Gnocchi
A considerably lighter version of the classic gnocchi made with spinach and ricotta.
A timbale is a molded custard, somewhat similar to a quiche without a crust.
A quick and easy soup that is a great way to use any leftover turkey stock from Thanksgiving.
This is a delicious meal no matter what variety of mushrooms you have on hand.
This classic Provençal gratin is a good way to work fish that is high in omega-3s into your diet.