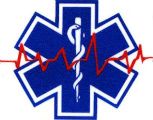 Welcome to the Stars Hollow Health and Fitness News weekly diary. It will publish on Saturday afternoon and be open for discussion about health related issues including diet, exercise, health and health care issues, as well as, tips on what you can do when there is a medical emergency. Also an opportunity to share and exchange your favorite healthy recipes.
Questions are encouraged and I will answer to the best of my ability. If I can't, I will try to steer you in the right direction. Naturally, I cannot give individual medical advice for personal health issues. I can give you information about medical conditions and the current treatments available.
You can now find past Health and Fitness News diaries here and on the right hand side of the Front Page.
Follow us on Twitter @StarsHollowGzt
Cauliflower Dishes With Some Sicilian Flair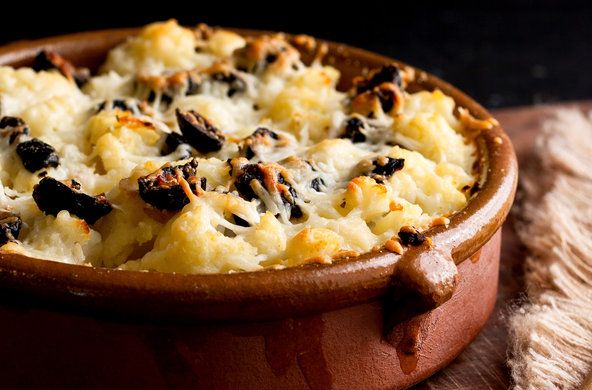 Every once in a while I revisit the cuisine of a particular part of the world (usually it is located somewhere in the Mediterranean). This week I landed in Sicily. I was nosing around my cookbooks for some cauliflower recipes and opened my friend and colleague Clifford A. Wright's very first cookbook, "Cucina Pariso: The Heavenly Food of Sicily." The cuisine of this island is unique, with many Arab influences – lots of sweet spices, sweet and savory combinations, saffron, almonds and other nuts. Sicilians even have a signature couscous dish, a fish couscous they call Cuscusù.

!Martha Rosw Shulman~
Sicilian Cauliflower and Black Olive Gratin
A simple gratin that is traditionally made with green cauliflower, but is equally delicious with the easier-to-obtain white variety.
A lighter and simpler version of an authentic Tunisian frittata.
Tuna adds a new element to a classic Italian antipasto of cauliflower and capers dressed with vinegar and olive oil.
A delicious baked macaroni dish that has a lot more going for it nutritionally than mac and cheese.
Raisins or currants and saffron introduce a sweet element into the savory and salty mix.
General Medicine/Family Medical
Americans Sicker Compared to Other Wealthy Nations

by Denise Mann, WebMD Health News
Jan. 9, 2013 — Americans die younger and have higher rates of many types of diseases and injuries than people in other high-income countries, a new report shows.

"The health of Americans is far worse than the health of people in other countries despite the fact that we spend more money on health care," says report author Steven H. Woolf, MD, MPH, during a news conference. He is a professor of family medicine at Virginia Commonwealth University in Richmond. "This has been going on since 1980 and getting progressively worse. I am struck by the gravity of our findings."

This health disadvantage exists at all ages from birth to age 75 and in all socioeconomic groups. "Even those who are insured and college educated and have high incomes seem to be in worse health than people in other nations," he says.
Compulsions in Parkinson's Tied to Treatment

by Brenda Goodman, MA, WebMD Health News
Jan. 8, 2013 — Parkinson's disease itself doesn't seem to raise a person's risk for compulsive addictions to things like gambling, shopping, or sex, a new study shows.

Compulsive behaviors affect about 14% of Parkinson's patients treated with drugs such as dopamine agonists to ease symptoms like tremors, stiffness, and slowness.
Epilepsy, Migraines May Have Family Ties

By Salynn Boyles, WebMD Health News
Jan. 8, 2013 — People with epilepsy have a higher risk for migraines, and now new research offers evidence of a genetic link between the two conditions.

The study confirmed that having a strong family history of epilepsy is a strong risk factor for migraine headaches.
Most Cancer Deaths Continue to Drop

by Denise Mann, WedMD Health News
Fewer Americans are dying from cancer.

This is one main take-away from the latest report on cancer death rates and new diagnoses of cancer in the U.S. This decline is seen among men and women across all major racial and ethnic groups, and for 17 of the most common types of cancer including lung, colon, breast, and prostate cancers.

Still, not all of the news from the new report is positive.
New Eye Test May Help Predict Risk of Glaucoma

by Salynn Boyles, WebMD Health News
Jan. 4, 2013 — A new study from Australia may offer a new way of identifying people at risk of glaucoma years before vision loss happens.

Glaucoma is a leading cause of blindness. But because vision damage often occurs gradually, most people with the eye disease do not realize they have it until a good deal of their sight has been lost. If caught early, though, there are medications and procedures that may help treat glaucoma.
Warnings/Alerts/Guidelines
Fisher-Price Recalls Sleepers Due to Mold Risk

by Denise Mann, WebMD Health News
an. 8, 2013 — The Consumer Product Safety Commission and Fisher-Price are voluntary recalling about 800,000 Newborn Rock 'n Play Sleepers because of concerns about mold.

Mold may develop between the removable seat cushion and the sleeper's hard plastic frame if it remains wet or isn't kept clean. The mold may cause respiratory illnesses and other infections.
FDA Requires Lower Dosage for Popular Sleep Drugs

By Susan Jeffrey, Medscape Medical News
Jan. 10, 2013 — The FDA is requiring manufacturers of certain popular sleep medications such as Ambien and Zolpimist to cut current recommended doses in half for women. The agency says blood levels of the drugs could still be high enough the following morning to affect activities that require alertness, such as driving.

The agency is also recommending that the labeling of these medications suggest that health care professionals consider a lower dose for men.
Seasonal Flu/Other Epidemics/Disasters
CDC: Flu Hitting Harder This Year

by Robert Lowes, Mediscape Medical News
an. 11, 2013 — Flu is hitting the nation harder than it did at this time last year, but it could be peaking in some parts of the country, the CDC said today.

CDC Director Thomas Frieden, MD, MPH, said Americans who haven't yet been vaccinated against the flu should do so.

"Better late than never," Frieden said at a news conference today.

And the unvaccinated might want to get their dose sooner rather than later. The CDC said that flu vaccine makers were expected to supply the U.S. with about 135 million doses. As of Jan. 4, roughly 128 million doses had been distributed.

Given reports of spot shortages, people who want to get the vaccine may have to call more than one doctor or clinic.
Flu Stretches Hospitals, Drug Supplies Nationwide

by Brenda Goodman, MA, WebMd Health News
Jan. 10, 2013 — The early flu season has turned severe in some parts of the country, stretching health care providers and drug supplies.

According to the latest numbers from the CDC, there's now widespread flu activity in 41 states. New York City and 29 states are reporting a high number of cases of flu-like illness.

So far this flu season, 2,257 people have been hospitalized with laboratory-confirmed flu. Eighteen children have died.

The number of deaths attributed to both pneumonia and the flu is still below epidemic levels.
Women's Health
Pap Test to Detect Ovarian, Endometrial Cancers?

By Kathleen Doheny, WebMD Health News
Jan. 9, 2013 — A new test for ovarian and endometrial cancers looks at cervical fluid obtained during a routine Pap test to detect genetic mutations linked with the cancers.

Although the research is in early stages, the test did well in detecting these cancers, says researcher Yuxuan Wang, a graduate student at the Ludwig Center for Cancer Genetics and Therapeutics at the Johns Hopkins University's Kimmel Cancer Center in Baltimore.

If ongoing research bears out, the new test could someday become a routine screening test, much like the Pap test is for cervical cancer, she says.
IUD May Be Best for Heavy Menstrual Bleeding

by Salynn Boyles, WebMD Health News
Jan. 9, 2013 — Heavy menstrual bleeding is a rarely discussed but remarkably common condition that affects about 1 in 4 women.

For many, monthly periods are much more than a minor annoyance. They stop life in its tracks for days each month.

Oral contraceptives and progestin hormone pills are commonly prescribed medical treatments for heavy periods in the U.S., but they aren't always effective for many women.

Now a landmark study from Europe, published in the New England Journal of Medicine, concludes that an IUD that releases progestin may be a more effective therapy.
Binge Drinking a Big Problem Among Women, Girls

by Pam Harrison, Medscape Medical News
Jan. 8, 2013 — Binge drinking is a prevalent and often-underestimated problem among U.S. women and girls that frequently starts in high school, a new report from the CDC shows.

The report found that nearly 14 million women in the U.S. binge drink about three times a month, having on average six drinks per binge.

The CDC defined binge drinking as drinking four or more drinks per occasion.
Men's Health
Depressed Dads Affect Their Kids Even Before Born

By Rita Rubin, WebMD Health News
Jan. 7, 2013 — Children whose dads were depressed during the pregnancy are more likely to exhibit emotional and behavioral problems at age 3, new research suggests.

The finding comes from an ongoing study of more than 30,000 Norwegian children. When their mothers were nearly halfway through their pregnancy, their fathers completed a mental health questionnaire that assessed anxiety and depression symptoms. The researchers also collected information from the parents about the mothers' pre- and postnatal mental health and the children's emotional and behavioral development at 36 months of age.
Aging
Blood Pressure Drugs May Lower Alzheimer's Risk

by Denise Mann, WebMD Health News
Jan. 7, 2013 — Can commonly prescribed blood pressure pills help reduce the risk of developing dementia?

Maybe, according to a new study of 774 elderly Japanese-American men.

While it's well known that high blood pressure in midlife raises a person's risk for developing thinking and memory problems as they age, and that certain types of blood pressure medications may help lower this risk, little was known about how a class of drugs called beta-blockers stacked up, until now.
Mental Health
Former NFLers at Risk for Brain, Mood Problems

by Kathleen Doheny, WebMd Health News
Jan. 7, 2013 — Problems in thinking skills and depression may be more common in former National Football League players compared with other people as they age, according to a new study.

The research suggests the problems may be linked with a history of concussions.

"It's clear that concussions can pose an increased risk of developing cognitive problems and mood problems later in life," says researcher John Hart Jr., MD, medical science director at the Center for Brain Health and director of the Brain Health Institute for Athletes at the University of Texas at Dallas.
Sweetened Drinks Linked to Depression Risk

BY Salynn Boyles, WebMD Health News
Jan. 8, 2013 — Drinking sweetened beverages — either sugar-sweetened or diet — may be linked with a slightly higher depression risk, while drinking coffee may slightly lower the risk.

That is the finding from a new study to be presented in March at the 65th annual meeting of the American Academy of Neurology in San Diego.
Nutrition/Diet/Fitness
DASH Diet Ranked Best Overall — See What's Second

By Jennifer Warner, WebMD Health News
Jan. 9, 2013 — The best diet plan for overall health may not cost a thing.

A new ranking of diets by U.S. News & World Report gives top honors for best overall diet to the DASH (Dietary Approaches to Stop Hypertension) diet.

Originally developed by the National Heart, Lung, and Blood Institute to lower blood pressure, the diet plan is available free online.

Experts also ranked top diets in seven other categories, including weight loss, diabetes, heart-healthy, commercial, easiest to follow, plant-based, and healthy eating.

Weight Watchers won best weight loss diet as well as easiest to follow and best commercial diet.