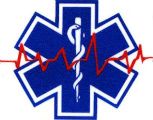 Welcome to the Stars Hollow Health and Fitness News weekly diary. It will publish on Saturday afternoon and be open for discussion about health related issues including diet, exercise, health and health care issues, as well as, tips on what you can do when there is a medical emergency. Also an opportunity to share and exchange your favorite healthy recipes.
Questions are encouraged and I will answer to the best of my ability. If I can't, I will try to steer you in the right direction. Naturally, I cannot give individual medical advice for personal health issues. I can give you information about medical conditions and the current treatments available.
You can now find past Health and Fitness News diaries here and on the right hand side of the Front Page.
Follow us on Twitter @StarsHollowGzt
Bulking Up Smoothies With Chia Seeds
When you soak the seeds in water, they expand and become gelatinous, a property that aids digestion and contributes to their low glycemic index. When I use the seeds in smoothies, dressings and juices, I scoop up a tablespoon of the gelatinous mixture of seeds suspended in water – which is the equivalent of a teaspoon of unsoaked chia seeds – and add it to the drink or dressing. It adds substance to a drink, and I felt incredibly well nourished by this week's chia-enriched fruit smoothies. I made five of them, adding other soaked nuts, seeds or muesli along with the chia. They made energy-rich breakfasts, perfect food for a morning workout.

~Martha Rose Shulman~
Banana Muesli Smoothie
If you want a delicious smoothie that will see you through a morning workout, this is it.
Using frozen berries eliminates the need for ice.
This colorful and tangy mixture gets an herbal note from geranium syrup or rose water.
Carrot juice and sunflower seeds add flavor and texture to this drink.
A drink similar to a Trader Joe's bottled strawberry/lime/chia drink.
General Medicine/Family Medical
Chronic Heartburn May Raise Odds for Throat Cancer

by Steven Reinberg, HealthDay Reporter
But simple antacids appear to lower the risk, researchers report

May 23 (HealthDay News) — People who suffer from frequent heartburn may be at increased risk for cancers of the throat and vocal cords even if they don't smoke or drink alcohol, a new study says.

Interestingly, common over-the-counter antacids seemed to protect against these cancers while prescription medications such as Prilosec, Nexium and Prevacid didn't, the researchers said.
CT Scans Reduce Lung Cancer Deaths, Study Confirms

by Randy Dotinga, HealthDay Reporter
But questions remain about widespread screening

May 22 (HealthDay News) — Physicians weighing the benefits and risks of CT scans for detecting lung cancer now have more information to help with the decision. A new analysis of a 2010 U.S. study finds that low-dose CT scans pick up significantly more lung tumors than chest X-rays do.

People with a long history of smoking are at high risk for lung cancer, the deadliest form of cancer in the United States. But doctors have to consider the potential harm of radiation exposure when ordering screening. The initial 2010 trial suggested that the low-dose CT scans can save lives, but they're not yet routine and insurers typically don't pay for them.
COPD May Be Over-Diagnosed Among Uninsured

by Alan Mozes, HealthDay Reporter
Patients thought to have lung condition were re-evaluated in small study

May 22 (HealthDay News) — Roughly four in 10 uninsured patients who have been diagnosed with chronic obstructive pulmonary disease (COPD) actually do not have the lung disease, a small new study suggests.

At issue: Faulty diagnoses were made based on an evaluation of symptoms, rather than by means of the so-called "gold standard" disease test known as spirometry, which shows how well a patient's lungs are working by measuring the amount of air they can exhale and how long that takes.

The study is scheduled for presentation Wednesday at the American Thoracic Society annual meeting in Philadelphia. The data and conclusions should be viewed as preliminary until published in a peer-reviewed journal.
Americans Still Making Unhealthy Choices: CDC

by Dennis Thompson, HealthDay Reporter
High rates of obesity, heavy drinking, smoking and inactivity reported, but most people getting enough sleep

May 21 (HealthDay News) — The overall health of Americans isn't improving much, with about six in 10 people either overweight or obese and large numbers engaging in unhealthy behaviors like smoking, heavy drinking or not exercising, a new government report shows.

Released Tuesday by the U.S. Centers for Disease Control and Prevention, the report found Americans continuing to make many of the lifestyle choices that have led to soaring rates of heart disease, diabetes and other chronic illnesses, including the following:
COPD Steroid Treatment: Less May Be More

by Steven Reinberg, HealthDay Reporter
Coming off meds sooner means fewer harmful side effects, study author says

May 21 (HealthDay News) — Less is more when it comes to steroid therapy for patients having severe bouts of chronic obstructive pulmonary disease (COPD), according to Swiss investigators.

Five days of glucocorticoid treatment with prednisone to treat COPD flare-ups was as good as the standard 14 days, but with fewer chances for adverse side effects, they said.

"We wanted to show that a shorter period of treatment was not less effective than 14 days," said lead researcher Dr. Jorg Leuppi, with the department of medicine at the University Hospital of Basel.
Many Can Blame Family for Their Bunions

by Mary Elizabeth Dallas, HealthDay Reporter
These and other foot disorders are 'highly inheritable,' study finds

May 20 (HealthDay News) — If you've got bunions, chances are others in your family suffer from the common foot disorder, with a new study finding the condition is often passed down from parents to children.

Reporting in the May issue of Arthritis Care & Research, researchers found that people of European descent often inherit conditions such as bunions or other toe deformities.
Pain a Common Problem for People With COPD

by Alan Mozes, HealthDay Reporter
Narcotic pain relievers frequently used by patients with chronic lung condition, study finds

May 21 (HealthDay News) — Chronic obstructive pulmonary disease (COPD) patients experience a significant amount of pain, new research suggests.

Pain levels are nearly on par with the kind of discomfort experienced by many osteoarthritis and rheumatoid arthritis patients, according to the study, which is scheduled for presentation Tuesday at the American Thoracic Society annual meeting in Philadelphia.
'Catch-Up' Sleep May Cut Young Drivers' Crash Risk

by Steven Reinberg, HealthDay Reporter
Study found 21 percent higher chance of accident among those who slept less than 6 hours a night

May 20 (HealthDay News) — Young drivers who get behind the wheel while drowsy run a higher risk of getting into car crashes, but Australian researchers have found that not catching up on missed sleep on weekends puts them in even greater danger of having an accident at night.

"This is another challenge to adolescents that comes with lack of sleep," said Dr. Flaura Winston, co-scientific director and founder of the Center for Injury Research and Prevention at Children's Hospital of Philadelphia.
Extra Vitamin D May Ease Crohn's Symptoms, Study Finds

by Kathleen Doheny, HealthDay Reporter
Improvements reported in muscle strength, fatigue and quality of life

May 18 (HealthDay News) — Vitamin D supplements may help those with Crohn's disease overcome the fatigue and decreased muscle strength associated with the inflammatory bowel disease, according to new research.

Extra vitamin D "was associated with significantly less physical, emotional and general fatigue, greater quality of life and the ability to perform activities of daily living," said Tara Raftery, a research dietitian and doctoral candidate at Trinity College Dublin. She is scheduled to present the findings Saturday at the Digestive Disease Week meeting in Orlando, Fla.
Sugar Injections for Knee Arthritis May Ease Pain

by Steven Reinberg, HealthDay Reporter
But at least one expert questions benefits of the alternative treatment

May 20 (HealthDay News) — Injections of a sugar solution appear to help relieve knee pain and stiffness related to osteoarthritis, a new study suggests.

The technique — known as dextrose prolotherapy — has been around for 75 years but is still considered an "alternative" therapy.

"Our study suggests very strongly that prolotherapy is a safe and appropriate therapy for people with mild to moderate knee osteoarthritis that hasn't responded optimally to other therapy," said lead researcher Dr. David Rabago, an assistant professor of family medicine at the University of Wisconsin School of Medicine and Public Health in Madison.
Warnings/Alerts/Guidelines
Sunscreens Not Created Equal: Consumer Reports

by Kathleen Doheny, WebMD Health News
May 24, 2013 — In its new sunscreen ratings evaluation, Consumer Reports found that paying more for sunscreen doesn't always mean better protection.

"Some of our best products were also the least expensive," says Nicole Sarrubbo, associate editor for Consumer Reports.

Up & Up Sport SPF 50, from Target, got top honors in these latest ratings, and is one of the least expensive products tested.

Some of the pricier sunscreens, in fact, did not live up to the SPF (sun protection factor) value on the label, the testers found. Two sunscreens — All Terrain AquaSport SPF 30 and Badger Unscented SPF 34 — were rated poor in protecting against UVB rays.
Could Statins Raise Diabetes Risk?

byMargaret Farley Steele, HealthDay Reporter
Some popular brands associated with high blood sugar levels in study, but odds of problems are low

May 23 (HealthDay News) — Certain statins — the widely used cholesterol-lowering drugs — may increase your chances of developing type 2 diabetes, a new study suggests.

The risk was greatest for patients taking atorvastatin (brand name Lipitor), rosuvastatin (Crestor) and simvastatin (Zocor), the study said.

Focusing on almost 500,000 Ontario residents, researchers in Canada found that the overall odds of developing diabetes were low in patients prescribed statins. Still, people taking Lipitor had a 22 percent higher risk of new-onset diabetes, Crestor users had an 18 percent increased risk and people taking Zocor had a 10 percent increased risk, relative to those taking pravastatin (Pravachol), which appears to have a favorable effect on diabetes.

Physicians should weigh the risks and benefits when prescribing these medications, the researchers said in the study, which was published online May 23 in the journal BMJ.
Glucosamine Supplements Tied to Eye Risk

by Denise Mann, HealthDay Reporter
Seniors taking them had side effect that has been linked to glaucoma, small study finds

May 23 (HealthDay News) — Glucosamine supplements that millions of Americans take to help treat hip and knee osteoarthritis may have an unexpected side effect: They may increase risk for developing glaucoma, a small new study of older adults suggests.

Glaucoma occurs when there is an increase of intraocular pressure (IOP) or pressure inside the eye. Left untreated, glaucoma is one of the leading causes of blindness.
Women's Health
Bowel Issues Affect 3 Out of 4 Pregnant Women

by Mary Elizabeth Dallas, HealthDay Reporter
These problems don't significantly affect quality of life, study says

May 24 (HealthDay News) — Nearly three out of four pregnant women experience bowel problems such as constipation and diarrhea, but these issues don't significantly affect their quality of life, a new study finds.

Researchers from Loyola University Medical Center in Maywood, Ill., noted that these bowel issues are due to physiological and hormonal changes that occur during pregnancy. Nutritional supplements that women take during pregnancy also can play a role. The study authors added that since women expect these problems to arise during pregnancy, they're better able to tolerate them.
Low Prenatal Iodine May Affect Child's Brain

by Alan Mozes, HealthDay Reporter
Mothers with deficiency had kids with lower IQs and reading ability, researchers say

May 23 (HealthDay News) — Mild to moderate iodine deficiency during pregnancy may have a negative long-term impact on children's brain development, British researchers report.

Low levels of the so-called "trace element" in an expectant mother's diet appear to put her child at risk of poorer verbal and reading skills during the preteen years, the study authors found. Pregnant women can boost their iodine levels by eating enough dairy products and seafood, the researchers suggested.

The finding, published online May 22 in The Lancet, stems from an analysis of roughly 1,000 mother-child pairs who were tracked until the child reached the age of 9 years.
Genes May Boost Woman's Risk of Postpartum Depression

by Amy Norton, HealthDay Reporter
May 21 (HealthDay News) — Pregnant women with specific alterations in two genes may be at increased risk of suffering depression after giving birth, a small new study suggests.

The researchers hope they can use the findings to develop a blood test that could help spot pregnant women who are vulnerable to postpartum depression, which affects around 15 percent of new mothers.

Their study, reported in the May 21 issue of the journal Molecular Psychiatry, uncovered specific chemical changes in two genes that predicted which women would develop postpartum depression with 85 percent accuracy.

Test found specific changes to two genes predicted problem with 85 percent accuracy
Pediatric Health
Removing Tonsils Helps Kids With Sleep Apnea: Study

by Steven Reinberg, HealthDay Reporter
Better slumber improved daytime energy and behavior, but not memory, learning, researchers say

May 21 (HealthDay News) — Swollen tonsils and adenoids are a major cause of sleep apnea in children, and while removing them did not improve attention, memory or learning for these kids, it did help them with sleep, behavior and quality of life, a new study finds.

Sleep apnea is a condition that causes abnormal pauses in breathing during sleep.

"There was a greater improvement in sleep with the surgery, and those improvements were likely responsible for the improvement in daytime functioning, energy levels and behavior," said lead researcher Dr. Susan Redline, a professor of sleep medicine at Harvard Medical School.
ADHD in Childhood May Raise Future Obesity Risk

by Dennis Thompson, HealthDay Reporter
Study found boys with the disorder were twice as likely to have a higher body-mass index when they were men

May 20 (HealthDay News) — Boys who are diagnosed with attention deficit-hyperactivity disorder (ADHD) are twice as likely to become obese adults as those who didn't have the disorder when they were young, a new 30-year study shows.

Researchers found that men with childhood ADHD tended to have a higher body-mass index (BMI) and obesity, even if they no longer had symptoms of the disorder. Socioeconomics made no difference; well-off or poor, they tended toward obesity.
Mental Health
Migraine, Chronic Back Pain Tied to Suicide Risk

by Dennis Thompson, HealthDay Reporter
Hopelessness, disability may play a role in feelings of despair, study finds

May 22 (HealthDay News) — People who endure chronic migraines or back pain are more likely to attempt suicide, whether or not they also suffer from depression or another psychiatric condition, according to a new study.

"Clinicians who are seeing patients with certain pain conditions should be aware they are at increased risk of suicide," said study co-author Mark Ilgen, of the Veterans Affairs Serious Mental Illness Treatment Resource and Evaluation Center in Ann Arbor, Mich.
Depressed People With Diabetes: Blood Sugar Risk?

by Serena Gordon, HealthDay Reporter
Experts say biological changes or a lack of interest in self-care might be to blame

May 21 (HealthDay News) — Depression can affect almost every aspect of life, but some of the changes brought about by the disorder can be downright dangerous for those with diabetes.

New research has found that people with diabetes who are depressed have more than a 40 percent higher risk of having a severe low blood sugar (hypoglycemia) episode that lands them in the hospital compared to people with diabetes who aren't depressed.
Migraine-Depression Combo Linked to Smaller Brain

by Maureen Salamon, HealthDay Reporter
But it's unclear what the finding might mean for patients

May 22 (HealthDay News) — Migraines and depression can each cause a great deal of suffering, but new research indicates the combination of the two may be linked to something else entirely — a smaller brain.

Already aware that people with migraines face double the risk of depression, scientists wanted to determine if having both conditions together affected total brain volume. The difference in size — about 2 percent — isn't alarming, study authors said, but needs further research to determine if the disparity causes any meaningful health effects.
Antidepressants May Help Some Heart Patients

by Mary Elizabeth Dallas, HealthDay Reporter
Emotional stress can harm cardiovascular health, experts say, so boosting mental resilience may be key

May 21 (HealthDay News) — Use of the antidepressant Lexapro appears to help prevent a potentially serious stress-related heart condition, a new study finds.

The condition is known as known as "mental stress-induced myocardial ischemia." Although people with this condition may not develop noticeable symptoms, their heart muscle is not receiving adequate blood supply, according to researchers from Duke University School of Medicine in Durham, N.C.
Nutrition/Diet/Fitness
Losing Weight May Ease Chronic Heartburn

by Kathleen Doheny, HealthDay Reporter
Study found shedding pounds reduced GERD symptoms among overweight, obese patients

May 20 (HealthDay News) — Obese and overweight men and women who suffer from heartburn often report relief when they lose weight, a new study shows.

The researchers tracked the effects of weight loss over a year in patients who had a persistent form of heartburn known as gastroesophageal reflux, or GERD.

"If you lose weight, you will have improvements in your reflux symptoms," said study author Dr. Preetika Sinh, a gastroenterology fellow at the University of Kansas School of Medicine. In women, but not men, long-term exercise also helped reduce symptoms, she added.
Diet Soda Habit as Bad for Teeth as Meth Addiction?

by Dennis Thompson, HealthDay Reporter
Acid in both can erode teeth over time

May 23 (HealthDay News) — Heavy consumption of diet soda can damage teeth as badly as methamphetamine or crack cocaine, a new study contends.

"You look at it side-to-side with 'meth mouth' or 'coke mouth,' it is startling to see the intensity and extent of damage more or less the same," said Dr. Mohamed Bassiouny, a professor of restorative dentistry at the Temple University School of Dentistry in Philadelphia.

Methamphetamine, crack cocaine and soda — sweetened or not — are all highly acidic and can cause similar dental problems, Bassiouny said in a study published recently in the journal General Dentistry.
Too Few Kids Use Fast-Food Calorie Info: Study

by Mary Elizabeth Dallas, HealthDay Reporter
Girls and obese children are likelier to take advantage of this knowledge

May 23 (HealthDay News) — While some fast-food chains are required to provide calorie and other nutritional information to help customers make informed choices, kids who eat fast food at least twice a week are 50 percent less likely to use this information than kids who eat fast food less often, according to a new U.S. study.

Those most likely to use the calorie information are girls and children who are obese, said the researchers from the U.S. Centers for Disease Control and Prevention.

The study was published online May 23 in the Journal of Public Health.
Fish Oil Pills Might Cut Diabetes Risk

by Mary Elizabeth Dallas, HealthDay Reporter
Higher blood levels of a beneficial hormone seen in those who took the omega-3 supplements

May 22 (HealthDay News) — Fish oil supplements could help reduce the risk for type 2 diabetes, new research suggests.

The supplements, also known as omega-3 fatty acids, increase levels of a hormone called adiponectin that's linked to insulin sensitivity, Harvard researchers found. Higher levels of this hormone in the bloodstream have also been linked to a lower risk for heart disease.