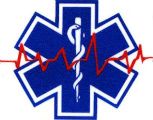 Welcome to the Health and Fitness NewsWelcome to the Stars Hollow Health and Fitness News weekly diary. It will publish on Saturday afternoon and be open for discussion about health related issues including diet, exercise, health and health care issues, as well as, tips on what you can do when there is a medical emergency. Also an opportunity to share and exchange your favorite healthy recipes.
Questions are encouraged and I will answer to the best of my ability. If I can't, I will try to steer you in the right direction. Naturally, I cannot give individual medical advice for personal health issues. I can give you information about medical conditions and the current treatments available.
You can now find past Health and Fitness News diaries here and on the right hand side of the Front Page.
Follow us on Twitter @StarsHollowGzt
A Cool Classic, Sliced and Diced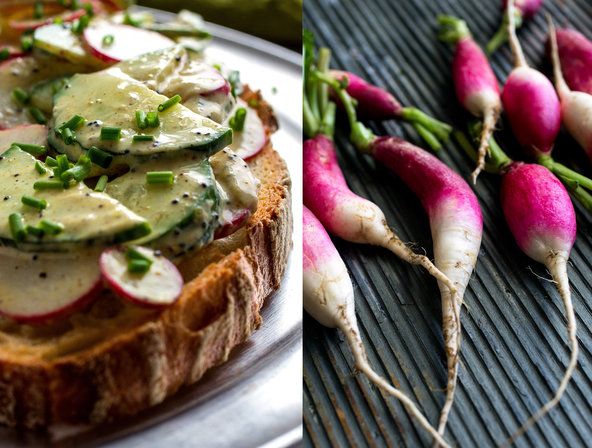 Cucumbers are high in three types of phytonutrients – cucurbitacins, lignans and flavonoids – that have antioxidant and anti-inflammatory properties. They're a good source of vitamin C, beta-carotene, potassium, magnesium and manganese, and an excellent source of vitamin K. They also contain the mineral silica. They're hydrating and great for the skin, a perfect food for hot end-of-summer days. Try to find unwaxed organic cucumbers so you don't have to peel them.

~Martha Rose Shulman~
Cucumber and Radish Salad With Yogurt and Cumin
Based on a recipe from Mark Peel's "New Classic Family Dinners."
A delicious fish dish that can be either an appetizer or a light supper.
This dish provides a sweet and savory mix of crunchy, thirst-quenching fruits and vegetables.
This pungent Asian salad goes very nicely with fish and stir-fries.
This side dish is spicy and cooling at the same time.
General Medicine/Family Medical
Hep B Vaccination May Cut Deaths From Liver Disease

by Steven Reinberg, HealthDay
Taiwan study highlights need for vaccination for all, U.S. expert says

Sept. 3 (HealthDay News) — Taiwanese researchers report a 90 percent reduction in deaths from complications of hepatitis B since the country began its infant vaccination program in 1984.

Vaccinations have also decreased the spread of hepatitis B, which can cause liver damage, liver cancer and a deadly reaction in babies called infant fulminant hepatitis, the researchers said.

"Immunization has provided 30-year protection against acute hepatitis and end-stage chronic liver diseases, including cirrhosis and liver cancer," said lead researcher Chien-Jen Chen, a vice president at the Genomics Research Center at Academia Sinica in Taipei.
Antiviral Drug May Extend Brain Cancer Survival

by Amy Norton, HealthDay
But further studies needed before recommending Valcyte for treating glioblastoma

Sept. 4 (HealthDay News) — A drug used against a common virus may lengthen the lives of people with a deadly form of brain cancer, a preliminary study suggests.

Writing in the Sept. 5 issue of the New England Journal of Medicine, researchers reported on 50 patients who were given the antiviral drug valganciclovir (Valcyte) to help treat glioblastoma. The cancer is the most common form of brain tumor in adults, and it carries a dismal prognosis — with a typical survival of just over a year.
More Evidence Backs Routine CT Scans for Early Lung Cancer Detection

by Dennis Thompson, HealthDay
Yearly tests picked up malignant tumors sooner than X-rays, study found

Sept. 4 (HealthDay News) — Annual lung cancer screenings using low-dose CT scans can successfully detect malignant tumors before they can spread to other parts of the body, according to two new studies.

Yearly screenings with CT scans are more effective than regular chest X-rays in finding early stage cancers, according to a U.S. study that is part of the federally funded National Lung Screening Trial.
Looking Sleepy Speaks Volumes, Study Says

by Steven Reinberg, HealthDay
Others may misjudge you because of your droopy eyelids, hangdog expression

Sept. 5 (HealthDay News) — Every face tells a story, and when you've had too little sleep the world sees it in technicolor, a new study suggests. What's more, those red, puffy eyes and sagging eyelids likely influence what people think of you, the researchers say.

So, the next time you're tempted to pull an all-nighter, consider that "other people might treat you differently because of the way you look when you haven't slept," said lead study author Tina Sundelin, from the department of psychology at Stockholm University.

Telltale signs of fatigue include dark circles under the eyes, pale skin, fine wrinkles, and turned-down corners of the mouth, the Swedish researchers found. You look sadder too, they noted.
Panel Wavers on Screening for Poor Leg Circulation

by teven Reinberg HealthDay
Evidence not found to support use of 'ankle brachial index' to gauge heart risks

Sept. 3 (HealthDay News) — A simple test of blood pressure in the ankle may help gauge heart disease risk for adults without any symptoms, but a U.S. government-appointed panel says there's not enough evidence to recommend it for routine checks.

In its final recommendation, released Tuesday, the U.S. Preventive Services Task Force said it's unclear whether using the "ankle brachial index" to screen for peripheral artery disease (PAD) and assess the risk of heart disease is beneficial in people with no symptoms.
Steroid Shots a Temporary Fix for Carpal Tunnel?

by Dennis Thompson, HealthDay
Three-quarters of patients still had to have surgery a year later

Sept. 3 (HealthDay News) — Steroid shots can temporarily relieve the painful symptoms of carpal tunnel syndrome, but three-quarters of patients who are initially helped by these injections will eventually require surgery, new Swedish research says.

About 5 percent of Americans suffer from carpal tunnel syndrome, which occurs due to pressure on a key nerve that runs from the forearm into the palm of the hand. It is a repetitive-motion injury that tends to affect people performing assembly line or data entry work.
An All-in-One Pill for Heart Care?

by Dennis Thompson, HealthDay
International study shows cardiac patients more likely to take their drugs if they're packaged together

People dealing with chronic conditions like heart disease often have trouble keeping up with the fistfuls of medications needed to maintain their health.

Now scientists have tested a potential solution that might just work: a "polypill" combining several different medications.

A new international study found that heart patients are much more likely to regularly take aspirin and drugs for cholesterol and blood pressure if they are all stuffed into a single pill.
Half of People With High BP Don't Know It

by Mary Elizabeth Dallas, HealthDay
Global study found problem in wealthy and low-income countries alike

Sept. 3 (HealthDay News) — High blood pressure, also known as hypertension, is common around the world and the leading cause of heart disease, but many people are unaware that they have it, a new study shows.

The international team of researchers noted that this is true for wealthy, developed nations as well as low-income countries. And despite the availability of drugs to control high blood pressure, many people who do know they have the condition are not being properly treated.
200,000 Heart Disease, Stroke Deaths Could Be Prevented

by Steven Reinberg HealthDay
Less progress for Americans under 65, among other disparities reported

Sept. 3 (HealthDay News) — In 2010, more than 200,000 Americans under 75 died from heart disease and stroke that could have been prevented, health officials said Tuesday.

Sadly, more than half of those who died were under 65, according to a new report released by the U.S. Centers for Disease Control and Prevention.

"As a doctor, I find it heartbreaking to know that the vast majority of people who are having a heart attack or stroke, under the age of 65 in particular, and dying from it didn't have to have that happen," CDC director Dr. Tom Frieden said during a noon press conference.
Warnings/Alerts/Guidelines
Chobani Recalls Greek Yogurt Cups

by Amanda Robinson, WebMD Health News
Sept. 5, 2013 — Chobani has voluntarily recalled some of its Greek yogurt cups and tubs affected by mold.

The yogurt cups in question were expanding and the lids bulging. The majority have already been removed from store shelves, according to a Chobani news release.

The containers are labeled with the code 16-012 and have expiration dates 9/11/2013 to 10/7/2013.
Lessons Learned From Cantaloupe-Listeria Outbreak

by Steven Reinberg, HealthDay
CDC report confirms potential for fresh produce to cause severe foodborne illness

Sept. 5 (HealthDay News) — Of all the dangerous bacteria lurking in foods, perhaps the most deadly is listeria, and the lesson from a 2011 outbreak is to always handle food safely, U.S. health officials say.

In the summer and fall of 2011, cantaloupes contaminated with listeria sickened 147 people in 28 states, killing 33 of them. That listeria outbreak — the deadliest in a decade — was unusual because listeria is rarely associated with fresh produce, according to a new report from the U.S. Centers for Disease Control and Prevention (CDC).
Women's Health
More Menopausal Women Hospitalized for Asthma

by Mary Elizabeth Dallas HealthDay
Biggest discrepancy in rates between men and women seen during 40s and 50s

Sept. 3 (HealthDay News) — Menopausal women with asthma are hospitalized more than twice as often as men who are the same age, researchers have found.

The findings suggest that early intervention is needed to prevent hospitalizations for asthma in menopausal women and reduce health care costs.

"Until puberty, boys have higher rates of asthma than girls. Then, during the menopausal years, women's hospitalization rates are double those of men in the same age group. This could indicate that asthma may have distinct biological traits," allergist and study author, Dr. Robert Yao-wen Lin, said in a news release from the American College of Allergy, Asthma, and Immunology (ACAAI).
Chlamydia, Gonorrhea Tied to Higher Risk of Pregnancy Complications

by Robert Preidt, HealthDay
However, Australian study doesn't prove these STDs cause birth problems

Sept. 5 (HealthDay News) — Women with chlamydia or gonorrhea infections before or during pregnancy are at increased risk for pregnancy complications such as stillbirth and premature birth, a new study suggests.

Researchers analyzed data from more than 350,000 Australian women who had their first child between 1999 and 2008. Of those women, 1 percent had at least one chlamydia infection before they gave birth, and 81 percent of those women were diagnosed before they became pregnant.
More U.S. Women Having Kids in Their 30s and 40s

by Dennis Thompson HealthDay
Meanwhile, births among teens and women in early 20s fall to historic lows

Sept. 6 (HealthDay News) — More women are waiting until later in life to have children, U.S. health officials reported Friday.

The birth rate for women in their 30s and early 40s rose in 2012, even as birth rates for teenagers and young adults declined to record lows, according to figures released by the U.S. Centers for Disease Control and Prevention.

The rise in the number of births to older women was not surprising to Dr. Edward McCabe, chief medical officer for the March of Dimes.

"If we just look at our anecdotal experience with women who are friends and colleagues, we know a lot of women are delaying birth until later in life," McCabe said.
Use of Low-Dose Steroid Creams During Pregnancy

by Mary Elizabeth Dallas HealthDay
Researchers did find link between low birth weight and high doses of the medications

Sept. 4 (HealthDay News) — Women who apply prescription steroid creams such as cortisone to ease a medical issue during pregnancy should not worry that the medication will affect their baby, a new study finds.

"Cortisone [creams] can be a very powerful drug for a pregnant woman suffering from a variety of conditions both related and unrelated to pregnancy," noted one expert, Dr. Doris Day, a dermatologist at Lenox Hill Hospital in New York City.
Most Women Don't Understand Breast Cancer Risk

by Kathleen Doheny, HealthDay
White women overestimated their odds while other groups underestimated, researcher found

Sept. 4 (HealthDay News) — Most women do not have an accurate idea of their personal risk of breast cancer, according to a new survey that polled more than 9,000 women.

"Only 9.4 percent of the women surveyed were accurately able to tell you their lifetime breast cancer risk," said study researcher Dr. Jonathan Herman.

Four in 10 women had never discussed their personal breast cancer risk with a doctor, according to Herman, an obstetrician and gynecologist at Hofstra North Shore-LIJ Medical School in New Hyde Park, N.Y.
MRI and Outcomes for Early Form of Breast Cancer

by Mary Elizabeth Dallas, HealthDay
Study found that the costly scan didn't lead to less recurrence for ductal carcinoma in situ

Sept. 4 (HealthDay News) — Adding in pricey MRI scans does not boost outcomes for most women who undergo a lumpectomy for the early, noninvasive form of breast cancer called ductal carcinoma in situ (DCIS), a new study finds.

Some doctors order a routine MRI to look for more cancer or confirm the findings of a physical exam, mammogram or ultrasound. Researchers found, however, that adding an MRI to a mammogram before or right after surgery did not cut DCIS recurrence rates.
Pediatric Health
Screaming at Your Misbehaving Teen May Backfire

by Alan Mozes, HealthDay
Study found verbal abuse promoted more disobedience and conflict

Sept. 4 (HealthDay News) — Parents who discipline their teenagers with a hostile brew of screaming, cursing and name-calling may ultimately be doing far more harm than good, a new study reveals.

An analysis involving nearly 1,000 two-parent families and their adolescent children suggests that such harsh oral lashings not only don't cut back on misbehavior, they actually promote it.

The end result: an uptick in the kind of adolescent rage, stubbornness and irritation that escalates — rather than diminishes — disobedience and conflict.
Teens' Use of E-Cigarettes Doubles in a Year: CDC

by Steven Reinberg, HealthDay
Health officials worry the devices may cause more children to become addicted to tobacco products

Sept. 5 (HealthDay News) — The use of electronic cigarettes — or e-cigarettes — by U.S. middle and high school students more than doubled from 2011 to 2012, federal health officials reported Thursday.

And, rather than using electronic cigarettes as a substitute for tobacco, 76 percent of young e-cigarette users also smoked regular cigarettes, according to the U.S. Centers for Disease Control and Prevention.
Aging
Video Game May Erase Effects of Aging on the Brain

by Brenda Goodman, HealthDay
Seniors who played a game designed by neuroscientists for a month multitasked as well as younger players

Sept. 4 (HealthDay News) — A specially designed video game may help sharpen mental skills that fade with age, a new study shows.

The study, which is published in the Sept. 5 issue of the journal Nature, tested a video game that was created by brain scientists and dubbed NeuroRacer.

The game requires players to multitask, or juggle several things that require attention at the same time.
Better Hygiene Could Raise Risk of Alzheimer's

byNicky Broyd, WebMD Health News
Sept. 6, 2013 — A study by researchers at Cambridge University has found that high-income, highly industrialized countries with large urban areas and better hygiene and sanitation have much higher rates of Alzheimer's disease.

They found that countries where all people have access to clean drinking water have 9% higher Alzheimer's rates than countries where less than half of people have access.

Experts say the study is interesting but does not cancel out lifestyle factors such as diet, education, and overall health.
Mental Health
Psychotherapy a Powerful Tool to Fight Depression

by Dennis Thompson, HealthDay
Cognitive behavioral therapy worked as well or better than antidepressants, other care at preventing depression or relapse

Sept. 5 (HealthDay News) — Cognitive behavioral therapy can be a powerful tool for preventing depression, equaling or exceeding the effectiveness of antidepressants and other types of care, according to two new studies.

Follow-up cognitive therapy can be as effective as antidepressant medications in preventing a relapse for patients at high risk for another bout of depression, researchers reported in the first study, which was published online Sept. 4 in the journal JAMA Psychiatry.
Nutrition/Diet/Fitness
When Football Team Loses, Fans Reach for Junk Food

by Amy Norton, HealthDay
But 'self-affirmation' can curb emotional eating, study suggests

Sept. 5 (HealthDay News) — Here's something to chew on as the National Football League prepares to kick off a new season Thursday night: sports fans turn to junk food to console themselves when their team goes down to defeat, new research suggests.

In a series of studies, researchers found that both U.S. football and French soccer fans seem to consume extra fat and sugar in the wake of their favorite team's loss. Experts said depressed fans may be using comfort food as a way to deal with their emotions — a tactic familiar to many people, sports lovers or not.
Gut Bugs May Hold Key to Weight Control: Mouse Study

by Randy Dotinga, HealthDay
Findings hint that obese people might benefit from transfer of stomach bacteria of thinner people

Sept. 5 (HealthDay News) — The bacteria living in your digestive system may be the last thing on your mind, but a new study in mice raises the prospect that obese people might get benefits through the transfer of a thinner person's gut germs.

The research is preliminary, and there are a variety of obstacles, including as-yet-unknown side effects in people, cost and the "ick" factor. "Fecal transplants" are now used to treat people with an intestinal disorder, and they're not for the faint of heart (or stomach).

Still, the findings from researchers at the University of Colorado reveal the potential promise of the approach.