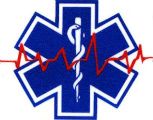 Welcome to the Health and Fitness NewsWelcome to the Stars Hollow Health and Fitness News weekly diary. It will publish on Saturday afternoon and be open for discussion about health related issues including diet, exercise, health and health care issues, as well as, tips on what you can do when there is a medical emergency. Also an opportunity to share and exchange your favorite healthy recipes.
Questions are encouraged and I will answer to the best of my ability. If I can't, I will try to steer you in the right direction. Naturally, I cannot give individual medical advice for personal health issues. I can give you information about medical conditions and the current treatments available.
You can now find past Health and Fitness News diaries here and on the right hand side of the Front Page.
Follow us on Twitter @StarsHollowGzt
Tonics and Teas
Last week, in the course of cleaning out my office and downsizing my cookbook library, I came across an interesting book called "Tonics" by Robert A. Barnett. The book is a collection of recipes, not just for liquid tonics, but for all sorts of dishes made with foods and herbs thought to improve well being.

It was a rare cold day in Los Angeles and I was inspired by the book to make some tonics of my own: hot infusions made with ingredients I had on hand in my pantry and produce basket. I brewed and tasted, and thought of the founders of Celestial Seasonings tea company, who in the late 1960s and early '70s had come up with such household favorites as Red Zinger and Sleepytime Tea doing just what I was doing.

~Martha Rose Shulman~
Barberry and Orange Tea
A delicious drink made with sour, zingy, vitamin C-rich dried fruit.
A sweet infusion made with just water and three ingredients.
You might want to reach for this tea if you feel a sore throat coming on.
Simmering dried fruit with some sweet spices results in a great beverage for a snowy day.
The smell of coconut inspired this infusion.
Warnings/Alerts/Guidelines
Hard Truth About Surviving Bitter Winter Weather
Doctors offer practical advice for dealing with record-breaking temperatures

Jan. 6, 2014 (HealthDay News) — The record-shattering cold weather that's gripping much of the United States can pose extreme health risks, doctors warned Monday.

"It's best to limit your outdoor activity as much as possible, since prolonged exposure can lead to frostbite and hypothermia," said Dr. John Marshall, chair of emergency medicine at Maimonides Medical Center in New York City. "Both of these conditions can become serious, and even life-threatening if untreated."
Dietary Supplements Can't Treat or Cure Concussions

By Mary Elizabeth Dallas, HealthDay
Agency tells consumers to ignore manufacturer claims and 'walk away' from these products

Jan. 9, 2014 (HealthDay News) — Concussions can't be prevented, treated or cured with dietary supplements, according to the U.S. Food and Drug Administration.

The agency issued a warning against these products in response to a number of false claims, including promises to promote faster healing times after a concussion or other traumatic brain injury (TBI).

No scientific evidence exists to support this claim or others, according to a recent FDA news release. The agency advised consumers to avoid these products, which are marketed on social media sites such as Twitter and Facebook and sold online and in various retail stores.
General Medicine/Family Medical
U.S. Lung Cancer Rates Continue to Drop: CDC

By Steven Reinberg. HealthDay
Cigarette tax hikes, no-smoking policies contribute to decline, experts say

Jan. 9, 2014 (HealthDay News) — As fewer Americans smoke, the number of people who develop lung cancer continues to drop, U.S. health officials report.

Between 2005 and 2009, lung cancer rates went down 2.6 percent each year among men, from 87 to 78 cases per 100,000, and decreased 1.1 percent each year among women, from 57 to 54 cases per 100,000, according to the U.S. Centers for Disease Control and Prevention.

"This is encouraging because lung cancer rates were going up among women, but they are starting to come down now," said report author S. Jane Henley, a CDC epidemiologist.

These declining rates are largely the result of fewer people smoking cigarettes, she noted.
A-Fib Doesn't Mean You're Banished to the Sidelines

By Serena Gordon, HealthDay
For most people with an irregular heartbeat, it's OK to stay active, doctors say

Jan. 10 (HealthDay News) — Cutting back on exercise, or stopping altogether, might seem like the right move for people whose heart beats too fast and erratically, a condition called atrial fibrillation. But that's not necessarily so.

In fact, staying active — biking, swimming, perhaps even playing pickup basketball, for instance — might be just what the doctor ordered.

The key, heart experts say, is to make sure the heart rate doesn't go above a certain level, or that exercise doesn't trigger an uncontrolled heart rhythm.
Could Stem Cells Cure Drug-Resistant Tuberculosis?

By Robert Preidt. HealthDay
Small, early study found treatment was safe, possibly more effective than standard antibiotics

Jan. 9, 2014 (HealthDay News) — A patient's own bone marrow stem cells might someday be used to treat multidrug-resistant tuberculosis, a new study suggests.

The phase 1 study to assess the safety of the treatment included 30 patients, aged 21 to 65, with multidrug-resistant tuberculosis or the even more dangerous extensively drug-resistant tuberculosis. They received standard tuberculosis antibiotic treatment and an infusion of about 10 million of their own bone marrow stem cells.
Bedbugs Love a Crowd, Study Finds

By Robert Preidt, HealthDay
The parasites with lots of company grow faster than solitary peers, study says

Jan. 9, 2014 (HealthDay News) — Something to think about when you have trouble sleeping: Bedbugs grow faster when they live in groups, a new study finds.

It was known that this occurred among other insects, such as crickets, cockroaches and grasshoppers, but no such research is believed to have been done on bedbugs.

The North Carolina State University researchers found that bedbug nymphs (baby bedbugs) in groups developed more than two days (7.3 percent) faster than solitary nymphs. The study was published in the January issue of the Journal of Medical Entomology.
Death Rate After Hip, Knee Replacements Has Dropped

By Amy Norton, HealthDay
Experts credit advances in post-surgical care for lower risk

Jan. 9, 2014 (HealthDay News) — The risk of death from hip- or knee-replacement surgery has dropped substantially in recent years, a large new study finds.

Dutch researchers found that since the early 1990s, death rates have fallen by almost two-thirds among Danish adults having the procedures. The length of patients' hospital stays also dropped — from more than two weeks, on average, to about one week.

The study did not dig into the reasons for the improvements, but it's likely that changes in post-surgical care have had a big impact, said lead researcher Arief Lalmohamed, of the Utrecht Institute of Pharmaceutical Sciences in the Netherlands.
Chest Implant Might Help With Hard-to-Treat Sleep Apnea

By Dennis Thompson, HealthDay
Study found device may provide alternative to air mask therapy

Jan. 8, 2014 (HealthDay News) — A new kind of implant may offer people suffering from sleep apnea an alternative to wearing an air mask while they snooze, researchers report.

With the implant, a pacemaker delivers electrical impulses to a nerve that controls the tongue and maintains the muscle tone of a sleeping person's upper airway, according to a study published in the Jan. 9 issue of the New England Journal of Medicine.
Power of Suggestion Shown in Study of Migraine Drug

By Mary Brophy Marcus, HealthDay
Expectation plays important role in response to treatment, expert says

Jan. 8, 2014 (HealthDay News) — A new study of migraine sufferers suggests that what you're told when your doctor prescribes medication can influence your body's response to it.

Researchers from Harvard Medical School and Beth Israel Deaconess Medical Center in Boston compared the effects of a common migraine drug and an inactive placebo in 66 people who suffer from migraines. The condition includes throbbing headache, nausea, vomiting and sensitivity to light and sound.
Should Docs Do More to Discourage Problem-Drinking?

By Dennis Thompson, HealthDay
Only 1 in 6 adults says a doctor or health professional has discussed alcohol use with them, report finds

Jan. 7, 2014 (HealthDay News) — Doctors aren't talking often enough with their patients about the harmful effects of alcohol, even if those patients are binge drinkers, U.S. health officials reported Tuesday.

Only one in six adults says a doctor or health professional has ever discussed alcohol use with them, even though drinking too much can be harmful to health, according to a U.S. Centers for Disease Control and Prevention report.
U.S. Cancer Deaths Decline Again: Report

By Steven Reinberg, HealthDay
Better prevention, screening and treatment are keys to continued progress, experts say

Jan. 7, 2014 (HealthDay News) — The rate of cancer deaths among Americans continues to decline, according to a new report. Over the last 20 years, the overall risk of dying from cancer has dropped 20 percent, researchers found.

The fastest decline in cancer death risk has been among middle-aged black men, for whom death rates have dropped by about 50 percent, the study authors report.

"We continue to make progress against cancer," said report co-author Ahmedin Jemal, vice president for surveillance and health services research at the American Cancer Society.
50 Years of Smoking Prevention Accomplished This

By Randy Dotinga, HealthDay
But almost one-fifth of Americans still light up

Jan. 7, 2014 (HealthDay News) — Efforts to limit tobacco use over the past 50 years have prevented 8 million premature deaths in the United States, giving those people an average of nearly 20 additional years of life, according to a new study.

The 1964 U.S. Surgeon General's report on the ills of smoking launched a great public health success story, said the authors of the study, which was published in the Jan. 8 issue of the Journal of the American Medical Association.
Americans Living Longer Than Ever: CDC

By Steven Reinberg, HealthDay
A child born in 2009 is expected to reach 78.5 years, but one expert says longer life may not mean better life

Jan. 6, 2014 (HealthDay News) — Americans are living longer than ever and their life expectancy is increasing every year, federal health officials reported Monday.

People born in 2009 can expect to live 78.5 years. That's an increase from just a year earlier — when life expectancy at birth was 78.1 years. Since these latest statistics were collected, life expectancy has increased even more, according to the U.S. Centers for Disease Control and Prevention website, and now stands at 78.7 years.

Much of the continued increase in life expectancy owes to better treatment of cardiovascular disease, a CDC researcher said.
Workplace Wellness Programs Work

By Mary Elizabeth Dallas, HealthDay
But study found lifestyle-management programs didn't cut health care costs as much as disease management

Jan. 6, 2014 (HealthDay News) — Wellness programs in the workplace help cut health care costs and reduce hospital admissions for employees with chronic illnesses, a new study suggests.

The researchers said, however, that workplace wellness programs that focused mostly on adopting a healthier lifestyle have less dramatic results.
Seasonal Flu/Other Epidemics/Disasters
U.S. Flu Cases Continue to Climb

By Dennis Thompson, HealthDay
Southwestern states hardest hit, but infections still not at epidemic levels, CDC says

Jan. 10, 2014 (HealthDay News) — Flu season continues to tighten its grip on the United States, with 35 states now experiencing widespread influenza activity, federal officials reported Friday.

The flu seems to be hitting young and middle-aged adults the hardest this year, rather than seniors or children, said Dr. Michael Jhung, a medical officer in the U.S. Centers for Disease Control and Prevention's Influenza Division.

About 61 percent of the 2,622 flu-related hospitalizations this season have been for people between 18 and 64 years old, Jhung said. Typically, seniors 65 and older account for more than half of flu hospitalizations during a season.
First North American Death From H5N1 Bird Flu
The first death in North America from H5N1 bird flu has been reported in Alberta, Canada. The victim was a resident of the province who had recently traveled to Beijing, China.

Health officials said there was no risk of transmission of the virus between humans, CBC News reported.

The patient first showed symptoms on a Dec. 27 flight from Beijing to Vancouver. The person then spent a few hours in the Vancouver airport before taking a flight to Edmonton.
Women's Health
Study Weighs Safety of Epilepsy Drugs in Pregnancy

By Randy Dotinga. HealthDay
Levetiracetam appears to pose low risk for baby, but there's more evidence of risk with valproate

Jan. 8, 2014 (HealthDay News) — There's long been concern that certain drugs taken to control seizures might be unsafe for use by pregnant women, due to potential effects on the fetus.

Now, new British research suggests that the drug levetiracetam does not pose a major risk to the neurological development of the fetus, although there's more evidence that another drug — valproate — may cause some problems.
Premature 'Water Breaking' During Pregnancy

By Robert Preidt, HealthDay
One-third of preterm births caused by early rupture of amniotic sac, study says

Jan. 8, 2014 (HealthDay News) — High levels of bacteria are associated with water breaking prematurely in pregnant women, a new study indicates.

Researchers arrived at their findings by analyzing samples of amniotic sacs (fetal membranes) from 48 women after they gave birth. The report is published in the Jan. 8 online issue of the journal PLoS One.

Nearly one-third of early deliveries are associated with premature rupture of fetal membranes, and it's important to learn more about why this happens, the researchers noted.
Breastfeeding Might Reduce Moms' Odds of RA

By Robert Preidt, HealthDay
Study in China finds risk cut nearly in half after nursing

an. 7, 2014 (HealthDay News) — Women who breast-feed may have a lower risk of developing rheumatoid arthritis later in life, new research suggests.

Researchers analyzed data from more than 7,300 women, aged 50 and older, in China who completed questionnaires that asked about their health and lifestyle, including whether they breast-fed or used birth control pills.
Pediatric Health
Power Down to Speed Concussion Recovery: Study

By Steven Reinberg, HealthDay
Research supports several days' mental rest, including no screen time

Jan. 6, 2014 (HealthDay News) — Young people who suffer a concussion often want to return to school and begin using electronics right away, but resuming everyday life too quickly might delay recovery, researchers say.

Kids who give their brains a few days' rest and gradually return to normal mental activity heal faster than those who rush back to their books, computers and TVs, a new study suggests.

"After a concussion, we recommend rest because kids tend to do too much," said the study's lead author, Dr. Naomi Brown, a physician in the division of sports medicine at the Children's Hospital of Philadelphia.
Temporary Fever May Occur When Kids Under 2 Get 2 Shots at Once

By Robert Preidt, HealthDay
Higher risk for a day or two if flu and pneumococcal vaccines given together, study finds

Jan. 7, 2014 (HealthDay News) — Young children who receive flu and pneumococcal vaccines at the same time are at increased risk for temporary fever, a new study reports.

While parents should be told about this risk, the benefits of the vaccines outweigh the risks of fever, the researchers said.

The study included 530 children, aged 6 months to 23 months, who were followed for a week after receiving flu and pneumococcal vaccines either separately or at the same time. The annual flu shot is recommended for healthy people over 6 months of age, and the pneumococcal vaccine is recommended for children younger than 5 years old, according to the U.S. Centers for Disease Control and Prevention.
Just 1 in 4 U.S. Teens Gets Enough Exercise: Report

By Kathleen Doheny, HealthDay
Boys slightly more likely than girls to meet hour-a-day recommendation

Jan. 8, 2014 (HealthDay News) — Although U.S. health experts recommend that kids engage in moderate-to-vigorous physical activity for at least 60 minutes daily, only one in four actually does so, according to a report released Wednesday.

However, about 60 percent of boys surveyed and 49 percent of girls did get in an hour five days or more each week, according to study researcher Tala Fakhouri.

Overall, she said, the researchers aren't happy with the findings. "This is not enough. I think we can do better," said Fakhouri, an epidemiologist with the National Center for Health Statistics (NCHS), part of the U.S. Centers for Disease Control and Prevention.
Fitness in Teen Years May Guard Against This

By Dennis Thompson, HealthDay
Swedish study found link between aerobic fitness at 18 and lowered heart attack risk in middle age

Jan. 8, 2014 (HealthDay News) — People who are aerobically fit as teenagers are less likely to have a heart attack in middle age, a study of nearly 750,000 Swedish men suggests.

Every 15 percent increase in aerobic fitness in your teen years is associated with an 18 percent reduced risk of heart attack three decades later, researchers report in the Jan. 8 online edition of the European Heart Journal.

The results also suggest that teens and young adults who undergo regular cardiovascular training have a 35 percent reduced risk of heart attack later in life.
Mental Health
Meditation May Reduce Mild Depression, Anxiety

By Steven Reinberg, HealthDay
But effect appears small to moderate, researchers add

Jan. 6 (HealthDay News) — Daily meditation might help some people relieve anxiety, depression and pain, Johns Hopkins University researchers report.

Many people meditate in an attempt to reduce stress and stress-related health problems. But whether this centuries-old approach to greater self-awareness has actual medical benefits isn't really known.

For this study, published online Jan. 6 in JAMA Internal Medicine, researchers reviewed 47 prior studies that looked at meditation's effect on various conditions that included substance abuse, eating habits, sleep, pain and weight in addition to depression and anxiety.
Nutrition/Diet/Fitness
Mediterranean Diet Alone May Lower Diabetes Risk

By Kathleen Doheny, HealthDay
Key ingredient of study: use of extra-virgin olive oil, not calorie counting or exercise

Jan. 6 (HealthDay News) — Adults at risk for heart disease who eat a Mediterranean diet rich in olive oil can lower their chances of developing diabetes, even without restricting calories or boosting exercise, new research suggests.

In the study, Spanish researchers followed more than 3,500 older adults at high risk of heart disease. The researchers assigned them to one of three groups: a Mediterranean diet with extra-virgin olive oil, a Mediterranean diet supplemented with mixed nuts, or a low-fat diet, which served as the comparison. They did not get special instructions on losing weight or increasing their physical activity.

A Mediterranean diet focuses on fruits, vegetables, whole grains and fish, besides the olive oil.
Labeling Food With 'Stop' or 'Go' Colors

By Randy Dotinga, HealthDay
Cafeteria items marked green for healthy or red for junk food led to shift in buying habits, study found

Jan. 7, 2014 (HealthDay News) — Hospitals might be able to coax cafeteria customers to buy healthier food by adjusting item displays to have traffic light-style green, yellow and red labels based on their level of nutrition, new research suggests.

"Our current results show that the significant changes in the purchase patterns … did not fade away as cafeteria patrons became used to them," study lead author Dr. Anne Thorndike, of the division of general medicine at Massachusetts General Hospital in Boston, said in a hospital news release. "This is good evidence that these changes in healthy choices persist over time."

As part of the study, labels — green, yellow or red — appeared on all foods in the main hospital cafeteria. Fruits, vegetables and lean sources of protein got green labels, while red ones appeared on junk food.
Food Companies Cut 6.4 Trillion Calories From Supermarket Shelves: Report

By Steven Reinberg, HealthDay
Honoring a pledge, 16 major companies went beyond their goals

Jan. 9, 2014 (HealthDay News) — Major food companies are keeping their word by removing 6.4 trillion calories from the U.S. marketplace in an effort to promote healthy weight, a new report says.

The report, funded by the Robert Wood Johnson Foundation (RWJF), a respected nonprofit group, evaluated the pledge made by 16 major food companies to remove 1 trillion calories from the marketplace by 2012 and 1.5 trillion calories by 2015. So far, the companies have topped their 2015 pledge by more than 400 percent.
Ultramarathoners: How's Their Health?

By Robert Preidt, HealthDay
Researchers launch long-term study of these intense runners

Jan. 8, 2014 (HealthDay News) — As ultramarathons become more popular, researchers have launched a long-term study of the runners who participate in these extremely long races.

Keeping tabs on the runners' health and psychological makeup could help reduce their risk of injury and reveal ways to encourage other Americans to meet minimum levels of exercise, the researchers said.

An ultramarathon is defined as an event that's longer than the standard 26.2-mile marathon. Participation in ultramarathons in North America rose from 15,500 in 1998 to more than 63,500 in 2012, according to UltraRunning magazine.