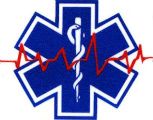 Welcome to the Health and Fitness NewsWelcome to the Stars Hollow Health and Fitness News weekly diary. It will publish on Saturday afternoon and be open for discussion about health related issues including diet, exercise, health and health care issues, as well as, tips on what you can do when there is a medical emergency. Also an opportunity to share and exchange your favorite healthy recipes.
Questions are encouraged and I will answer to the best of my ability. If I can't, I will try to steer you in the right direction. Naturally, I cannot give individual medical advice for personal health issues. I can give you information about medical conditions and the current treatments available.
You can now find past Health and Fitness News diaries here and on the right hand side of the Front Page.
Follow us on Twitter @StarsHollowGzt
Winter Cabbage With a Mediterranean Flair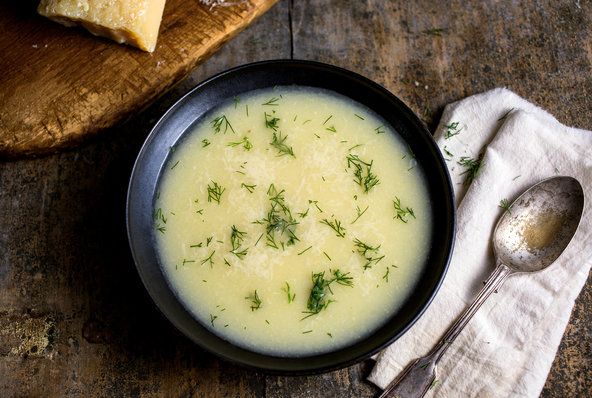 I was all set to focus on recipes from Russia and Eastern Europe this week, and I did come up with some fabulous pirozhki, the classic Russian little oval pies. But as so often happens when I am exploring recipes and experimenting in my kitchen, I could not get away from the Mediterranean, where cabbage is also widely appreciated. So this week you will taste a delicious soup that is seasoned with Parmesan rinds, Italian bruschetta topped with pan-cooked cabbage, as well as a spicy Tunisian chakchoukah, a vegetable stew that is traditionally mainly peppers and tomatoes, but in this version features cabbage, peppers and tomatoes, with eggs poached right in the stew.

~Martha Rose Shulman~
Cabbage and Parmesan Soup With Barley
A comforting soup with texture and bulk provided by barley.
A light timbale with a sweet, delicate flavor.
A rich-tasting Eastern European pastry that isn't rich at all.
Long-simmered cabbage provides a sweet flavor for this bruschetta.
This is a spicy Tunisian pepper stew with poached eggs.
Warnings/Alerts/Guidelines
Hand Washing, Zinc May Ward Off Colds: Review

By Kathleen Doheny, HealthDay
Meanwhile, antihistamines, decongestants, pain relievers might help treat them, researcher reports

Jan. 27, 2014 (HealthDay News) — The cold season is in full swing, with everyone swearing by their own methods for avoiding infection or treating themselves should they get sick.

Now, a new review finds that some methods seem to work better than others, namely hand washing and zinc supplements for prevention of a cold, and decongestants and pain relievers for treatment.

For preventing colds, frequent hand washing came out on top, said study leader Dr. Michael Allan, director of evidence-based medicine in family medicine at the University of Alberta, in Canada.

Besides hand washing, daily zinc supplements appeared to help kids avoid colds, some research found, and Allan said it would probably work for adults. The evidence was not strong, however.
20 U.S. Kids Hospitalized Each Day for Gun Injuries

By Dennis Thompson, HealthDay
Nearly a third of these shootings are accidental, study finds

Jan. 27, 2014 (HealthDay News) — Gunshot wounds send about 20 children to the hospital every single day in the United States, a new study says.

A review of hospital records found that firearms caused 7,391 hospitalizations among children younger than 20 during 2009, the most recent year for which records are available, said Dr. John Leventhal, lead study author.

Of those shooting victims, 453 died while in the hospital.
General Medicine/Family Medical
Video Game Teaches Kids How to Spot a Stroke

By Robert Preidt, HealthDay
It told them what the symptoms are and what to do if they see someone having one

Jan. 30, 2014 (HealthDay News) — Playing a 15-minute stroke-education video game appeared to improve children's understanding of stroke symptoms and what to do if someone is having a stroke, a new study suggests.

The research included 210 low-income children, aged 9 and 10, from New York City who were tested on whether they could identify stroke symptoms and if they knew to call 911 if they saw a person suffering a stroke.

They were tested again immediately after playing a stroke-education game called Stroke Hero, and again seven weeks later after being given remote access to the game and encouraged to play at home.
Shoulder Replacement May Help for Severe RA

By Maureen Salamon, HealthDay
Study found that surgery to relieve pain and stiffness held up for a decade

Jan. 30, 2014 (HealthDay News) — Although hip and knee replacements are common, a similar surgery to replace diseased shoulder joints also appears worthwhile for rheumatoid arthritis patients whose severe shoulder pain and stiffness can't be eased by medication or physical therapy, new research suggests.

Scientists from the Mayo Clinic found that 93 percent of rheumatoid arthritis patients who underwent a total shoulder replacement — in which both sides of a shoulder joint are replaced — needed no further surgery on the joint a decade later. The same was true for 88 percent of those undergoing a partial shoulder replacement.
Challenge at Work May Ease Adults' Autism Symptoms

By Barbara Bronson Gray, HealthDay
Finding counters the notion that difficult behaviors are hard to alter in these patients

Jan. 31, 2014 (HealthDay News) — For adults with autism, having the chance to work somewhat independently may lead to a reduction in symptoms of the disorder, a new study suggests.

The research puts new emphasis on the potential for adults with autism to develop and improve over their lifetimes, said study author Julie Lounds Taylor, an assistant professor of pediatrics at Vanderbilt University, in Nashville.
Childhood Cancer Report Brings Mixed News

By Robert Preidt, HealthDay
While treatment advances mean more children are surviving, long-term problems persist into adulthood

Jan. 31, 2014 (HealthDay News) — Progress has been made in fighting childhood cancer in the United States, but many challenges remain, a new report finds.

There will be an estimated 15,780 new cases of childhood cancer diagnosed this year, and 1,960 deaths from childhood cancer among patients aged 19 and younger, according to the American Cancer Society report.

The annual incidence of childhood cancer in that age group is 18.8 per 100,000, and about one in 285 youngsters will be diagnosed with cancer before age 20. Currently, about one in 530 young adults aged 20 to 39 is a childhood cancer survivor.
Blood Test Might Tell When Peanut Allergy Is Gone

By Robert Preidt, HealthDay
Findings might one day benefit patients who go through therapy to build up resistance to allergen

Jan. 31, 2014 (HealthDay News) — A type of treatment to help build up resistance in people with peanut allergy might leave telltale signs in the people's immune-system DNA, a new study reveals.

The findings suggest that a blood test for these DNA changes could be used to monitor the long-term effectiveness of so-called "immunotherapy" in patients allergic to peanuts, according to the researchers.

There is no cure for peanut allergy, but researchers are examining whether consuming increasing amounts of peanut powder helps desensitize people to the peanut allergen. After participating in this doctor-supervised therapy, patients typically are told to eat some peanuts every day for the rest of their lives.
Drivers With ADHD: Higher Risk for Crashes?

By Dennis Thompson, HealthDay
In large Swedish study, men who took their meds lowered their accident odds

Jan. 29, 2014 (HealthDay News) — Drivers with attention-deficit/hyperactivity disorder (ADHD) are nearly 50 percent more likely to be in a serious car crash, a new study suggests.

Further, men with ADHD can dramatically decrease their risk of traffic accidents if they take medication for their condition, the Swedish researchers said.
Smartphone Apps for Diabetes: Do They Really Work?

By Serena Gordon, HealthDay
You can use them to count carbs, log blood sugar, but users say they're no substitute for patient knowledge and a doctor's care

Jan. 29, 2014 (HealthDay News) — Managing diabetes requires a great deal of time, memory and math skills. There are carbohydrates to count, medication doses to calculate and blood sugar levels to track.

Today, there are numerous applications for smartphones and other devices that can help you keep your diabetes in check, although some people with the disease will tell you the technology still has a ways to go.

Applications — or "apps" — can help you with nutrition advice, carb counting, tracking blood sugar levels, medication alerts and managing kids with diabetes.
Could Antioxidants Speed Up Cancer Progression?

By Dennis Thompson, HealthDay
Study of mice suggests people with lung cancer or at risk for the disease should avoid these supplements

Jan. 29, 2014 (HealthDay News) — Smokers and other people at high risk for lung cancer could make matters worse if they take antioxidant supplements, a new study of rodents suggests.

Antioxidants appear to accelerate cancer progression by short-circuiting one of the body's key immune responses to malignant cells, researchers from Sweden report.

Normal doses of vitamin E and smaller doses of the antioxidant supplement acetylcysteine increased the growth of tumors in mice with early lung cancer, the researchers reported in the Jan. 29 issue of Science Translational Medicine.
FDA Advisers: Pill for Ragweed Allergy Safe and Effective

By Steven Reinberg, HealthDay
Placed under the tongue, it helps the body immunize itself against the offending plant

Jan. 28, 2014 (HealthDay News) — Ragweed sufferers, take heart: A U.S. Food and Drug Administration advisory committee ruled Tuesday that a novel drug to combat this annual scourge is safe and effective.

If approved by the FDA, the drug — Ragwitek, which comes in a pill form — could offer a respite for the millions of Americans who suffer from ragweed allergy.
Breath Test May Detect Signs of Lung Cancer: Study

By Robert Preidt, HealthDay
Examining breath samples from patients with suspicious growths might help determine who needs surgery

Jan. 28, 2014 (HealthDay News) — A simple breath test might reveal if a person has early-stage lung cancer, according to a new study.

Researchers tested the exhaled breath of people with suspicious lung lesions that were detected on CT scans. The breath was tested for levels of four cancer-specific substances, called "carbonyls."

The breath samples were analyzed using a special device developed at the University of Louisville.
Bioengineered Skin Gets Closer to the Real Thing

By Steven Reinberg, HealthDay
Successfully tested on rats, the lab-grown product has blood and lymph vessels, scientists say

Jan. 29, 2014 (HealthDay News) — People who need skin grafts because of burns or other injuries might someday get lab-grown, bioengineered skin that works much like real human skin, Swiss researchers report.

This new skin not only has its own blood vessels but also — and just as important — its own lymphatic vessels. The lymph vessels are needed to prevent the accumulation of fluids that can kill the graft before it has time to become part of the patient's own skin, the researchers said.
Women's Health
Postmenopausal Estrogen Tied to Lower Glaucoma Risk

By Kathleen Doheny, HealthDay
Effect seen for women on estrogen-only treatment in study, but experts say more research is needed

Jan. 30, 2014 (HealthDay News) — Women who take estrogen-only hormone-replacement therapy to relieve menopausal symptoms might also be reducing their risk for a common form of the eye disease glaucoma, according to new research.

"Ours is one of the first … studies to find estrogen-containing hormone-replacement therapy was associated with a reduction in glaucoma risk," said study researcher Dr. Joshua Stein, an assistant professor of ophthalmology at the University of Michigan.
High Estrogen Levels, Diabetes, & Dementia Risk

By Mary Brophy Marcus, HealthDay
Study of older women found having more of hormone from fat tissue after age 65 unwise

Jan. 29, 2014 (HealthDay News) — Older women with high levels of the hormone estrogen may be at a greater risk for dementia, especially if they also have diabetes, new research suggests.

Using data from a large study that included more than 5,600 postmenopausal women aged 65 or older, French researchers measured estrogen levels in those without dementia who were not on hormone replacement therapy, medication that boosts estrogen levels.
Yoga May Reduce Fatigue in Breast Cancer Survivors

By Brenda Goodman, HealthDay
Researchers think improved sleep may be the key to benefits

Jan. 27, 2014 (HealthDay News) — Yoga may help breast cancer survivors beat the debilitating fatigue and sleep problems that often follow toxic treatments such as chemotherapy and radiation, a new study shows.

Fatigue can be a big challenge for cancer survivors.

"Even some years out from breast cancer treatment, anywhere from 30 to 40 percent of women report substantial levels of fatigue," said study author Janice Kiecolt-Glaser, a professor of psychology and psychiatry at Ohio State University in Columbus.

That may be due, in large part, to disrupted sleep. As many as 60 percent of cancer survivors say they have trouble sleeping, she noted, a rate that's two to three times higher than their cancer-free peers.
Premature Birth Linked to Asthma in Childhood

By Randy Dotinga, HealthDay
Study suggests respiratory problems don't improve with age in these kids

Jan. 28, 2014 (HealthDay News) — A new analysis of existing research suggests that premature babies face a higher risk of developing asthma and wheezing disorders when they're older.

Researchers from Harvard Medical School, the Maastricht University Medical Center in the Netherlands and the University of Edinburgh in Scotland examined 30 studies that included about 1.5 million children.
Men's Health
Testosterone Therapy May Raise Heart Attack Risk

By Kathleen Doheny, HealthDay
Researchers say risk doubles after treatment starts for men under 65 with heart problems and all men over 65

Jan. 29, 2014 (HealthDay News) — Testosterone therapy — widely advertised as a way to help men improve a low sex drive and reclaim diminished energy — might raise the risk of heart attack, according to new research.

The increased risk was found in men younger than 65 with a history of heart disease, and in older men even if they didn't have a history of the disease. In both groups, heart attack risk doubled in the 90 days after the men began testosterone therapy, said researcher William Finkle, CEO of Consolidated Research, in Los Angeles.
Drug May Help Men With Advanced Prostate Cancer

By Serena Gordon, HealthDay
Study participants hadn't received any treatment with chemotherapy

Jan. 28, 2014 (HealthDay News) — A new hormone therapy drug for men with prostate cancer may increase survival a bit and delay progression of the disease in men who have advanced prostate cancer that has been resistant to standard hormonal therapies, a new study suggests.

The study found that the drug enzalutamide increased survival by 29 percent and delayed disease progression by 81 percent in men who hadn't received any treatment with chemotherapy.
Baldness Cure May Have Inched a Bit Closer

By Robert Preidt, HealthDay
In mouse study, scientists say they've used stem cells to grow large numbers of active follicles

Jan. 28, 2014 (HealthDay News) — Scientists might be able to offer "hair-challenged" males a new glimmer of hope when it comes to reversing baldness.

Researchers from the University of Pennsylvania say they've gotten closer to being able to use stem cells to treat thinning hair — at least in mice.

The researchers said that although using stem cells to regenerate missing or dying hair follicles is considered a potential way to reverse hair loss, it hasn't been possible to create adequate numbers of hair-follicle-generating stem cells — specifically cells of the epithelium, the name for tissues covering the surface of the body.

But new findings indicate that this may now be achievable.
Pediatric Health
New Hope for Kids With Peanut Allergies

By Steven Reinberg, HealthDay
Experimental therapy increased tolerance, but much more testing needed, doctors say

Jan. 30, 2014 (HealthDay News) — For children and teens with peanut allergies, a new type of treatment might be a step closer to becoming a reality, according to a preliminary study from England.

The treatment, known as oral immunotherapy, involves eating small amounts of peanut protein, gradually increasing the amount in hopes of building up a tolerance to peanuts.

After six months of immunotherapy, 84 percent to 91 percent of children in the study could safely eat about five peanuts a day — about 25 times more than they could tolerate before the therapy, the researchers found.
Kids Unlikely to Outgrow 'Baby Fat'

By Serena Gordon, HealthDay
Overweight 5-year-olds face 4 times the risk of teen obesity, new research finds

Jan. 29, 2014 (HealthDay News) — Baby fat may not be as cute as it looks, new research suggests.

Five-year-olds who carry around extra weight may face four times the risk of being obese at 14, compared to their normal-weight peers, the study found.

Of the children who became obese between the ages of 5 and 14, nearly half were overweight in kindergarten.
Music Therapy May Help Teens With Cancer Cope

By Mary Brophy Marcus, HealthDay
Writing lyrics, making videos helped them get through grueling treatment, connect with others, study found

Jan. 27, 2014 (HealthDay News) — Jefri Franks says one of the things that helped her 12-year-old daughter Heather cope with the challenges of having cancer was music therapy — in particular, making a music video.

"I was relieved during the time she was doing the video because she had something she had to do and enjoy," Franks said. "She was busy in a good way. I think she got to tell her story the way she wanted to."

A new study from Indiana University appears to back up what Franks learned more than a decade ago. Researchers found that adolescents and young adults undergoing cancer treatment in the hospital who participated in a music therapy program that included writing song lyrics and producing videos increased their ability to cope and boosted their resilience.
Aging
Hearing Loss and Brain Shrinkage With Age

By Amy Norton, HealthDay
Follow-up studies needed to show whether treating hearing problems could delay mental decline, experts say

Jan. 28, 2014 (HealthDay News) — Older adults with impaired hearing may have a faster rate of brain shrinkage as they age, a new study suggests.

A number of studies have found that older people with hearing loss tend to have a quicker decline in their memory and thinking skills, compared to those with normal hearing.
DDT Exposure May Raise Alzheimer's Risk: Study

By Dennis Thompson, HealthDay
Researchers say those with the disease had 4 times higher blood levels of byproduct of banned pesticide

Jan. 27, 2014 (HealthDay News) — Exposure to the banned pesticide DDT appears to increase a person's risk of Alzheimer's disease, a new study reveals.

Blood drawn from a small sample of Alzheimer's patients contained nearly four times greater levels of a DDT byproduct than blood taken from a group of healthy people, researchers found.

Exposure to DDT appears to promote the development of amyloid beta plaques, which clog the neurons of Alzheimer's patients and are suspected to be a cause of the disease, said study author Jason Richardson, an assistant professor of environmental and occupational medicine at Rutgers-Robert Wood Johnson Medical School in New Jersey.
Nutrition/Diet/Fitness
Stressed by Work-Life Balance? Just Exercise

By Maureen Salamon, HealthDay
Workouts, or even spurts of activity, can keep stress levels down and confidence up, survey results show

Jan. 30, 2014 (HealthDay News) — Feeling conflicted by the push-pull of work and family life? New research suggests that regular exercise can help balance out those feelings.

Researchers examined the responses of 476 working adults who were surveyed about their exercise behavior and their confidence in handling work-family conflicts. Those who exercised regularly seemed to experience an increased feeling of competence that carried over into work and home roles, the study authors said.
Food Bacteria Toxin May be Linked to MS: Study
Jan. 29, 2014 — A poison created by bacteria in food may be a trigger for the autoimmune disease multiple sclerosis, according to a new study.

A toxin produced by the bacterium Clostridium perfringens seems to attack the same cells that are damaged in people with MS, according to researchers at Weill Cornell Medical College, NBC News reported.

"What we've shown is the toxins target the cells that are targeted in MS," researcher Jennifer Linden said. She's presenting the findings Tuesday at an American Society for Microbiology meeting.