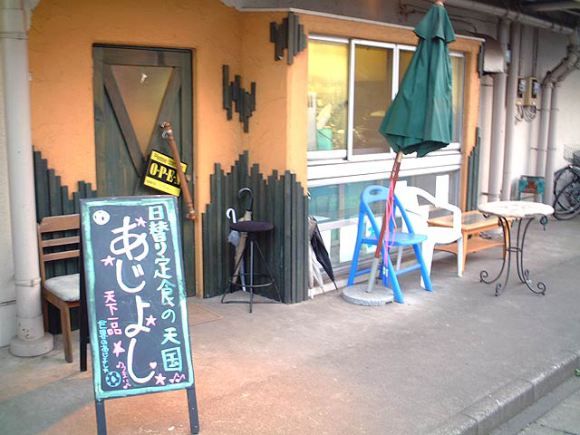 "Hungover today, sorry!" Laidback Tsukuba cafe gives hilarious reasons for frequent closings

Mike

Tsukuba is a small, planned city nestled in the mountains of Ibaraki, which has a reputation for being a pretty chilled out place to live. The small population size and abundance of surrounding nature give the city a slow-paced, laid back feeling compared to the bustle of major cities like Tokyo, Yokohama and Osaka.

We hear there are also a lot of great places to eat in Tsukuba, provided your restaurant or cafe of choice isn't closed for the day because they couldn't decide on the day's menu items or the manager has a hangover.

STATS

340

Number of wristwatch models on display at the Japan Watch Collection, a twice-yearly trade show held last month at the Royal Park Hotel in Tokyo

10

Prefectures in Japan that issued pollution warnings in February because of high levels of the PM 2.5 microparticle

$1.5 billion

Amount transferred by Japan to the Central Bank of Iran for oil payments that had previously been halted by sanctions

OH, SO NOW YOU TELL US

Following the crash of the Tokyo-based Bitcoin exchange Mt. Gox, Finance Minister Taro Aso said that "he had been thinking that the digital currency would collapse sooner or later."

On the occasion of his 54th birthday last month, Crown Prince Naruhito vowed to "to continue respecting the Constitution."

Researchers at Fukuoka National Hospital have determined what every hay fever sufferer already knows: that inflammation in the nose can worsen sleep quality.

Headline of the Week: "Military Police Officer's Confidential Journal on 1936 Failed Coup Discovered in Liquor Shop" (via Mainichi Japan)
In The Post: Literally
The Sakura
Perhaps Quitting Would Be Best
Mos Burger outranks McDonald's as Japan's most popular fast food chain



FOOD MAR. 22, 2014 – 06:59AM JST

First: Mos Burger (45.1%)

Some of those surveyed said that Mos Burger seemed to use higher quality ingredients, while others appreciated that some burgers are offered with grilled rice patties instead of buns on request. Mos Burger has exploded in popularity since its debut in 1972 and we can't help but think national pride for the native Japanese chain may have a little to do with its strong showing in this survey.

Second: McDonald's (37%)

McDonald's unsurprisingly grabs the second spot, with survey respondents saying the consistent taste and low price kept them coming back. Some with larger appetites also noted that the Big Mac set and other larger meal sets were also a big draw.