by angel d, I just cleaned it up- ek
Welcome to The Breakfast Club! We're a disorganized group of rebel lefties who hang out and chat if and when we're not too hungover we've been bailed out we're not too exhausted from last night's (CENSORED) the caffeine kicks in. Join us every weekday morning at 9am (ET) and weekend morning at 10:30am (ET) to talk about current news and our boring lives and to make fun of LaEscapee! If we are ever running late, it's PhilJD's fault.
(Truth be told, friends, we're really not that disorganized; the fact that we've managed to put this series together and stick with it disabuses the notion that we're disorganized, right? Also, I wish I had a censored night once in awhile, but alas, this is something my producers made me say.)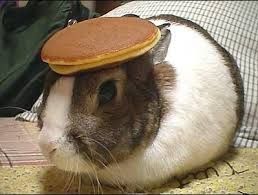 This Day in History
This bit was also cross-posted at Voices on the Square, The Stars Holllow Gazette and, probably at Docudharma.
Breakfast News – Pakistani Edition
Baloch separatists claim Islamabad terror attack; 24 killed
ISLAMABAD/QUETTA: United Baloch Army (UBA) – a separatist militant outfit in Balochistan – has claimed responsibility of the deadly terrorist attack in Sabzi Mandi area of the capital city that killed at least 24 people and wounded more than 115 on Wednesday.

Speaking to media representatives over telephone, spokesman for UBA Mureed Baloch said the rebel Baloch group has carried out the attack in retaliation to military's ongoing operation in Balochistan's Kalat district.

"We carried out the attack in Islamabad in response to the military operation against us and we will launch more such attacks in other cities," he said.

AP Photo
Blast hits train in Pakistan's Balochistan
No one has claimed responsibility for the attack, but it came a day after paramilitary troops said they had launched an operation in the violence-racked province and killed around 40 armed men.

Resource-rich Balochistan is home to a long-running separatist conflict that was revived in 2004, with nationalists seeking to stop what they see as the exploitation of the region's natural resources and alleged rights abuses.

Photo: AFP
Deadly Blast at Fruit Market Shatters Calm in Pakistan's Capital
ISLAMABAD, Pakistan – In the deadliest attack on the Pakistani capital in more than five years, a powerful explosion ripped through a crowded market in Islamabad on Wednesday, killing at least 22 people and suggesting that, after a long stretch of relative calm, the city was back in the firing line of the country's militants.

The bomb, which the police said had been hidden in a crate of guava and possibly triggered by remote control, went off in the early morning at a wholesale fruit market on the edge of the city. Video on television showed the devastating aftermath – charred debris, shattered carts and bloodstained fruit – while witnesses spoke of seeing dismembered limbs and bodies flung high into the air. At least 100 people were reported to have been injured.

Farooq Naeem/Agence France-Presse – Getty Images
Pakistan separatists claim responsibility for deadly market bombing
ISLAMABAD, Pakistan — A separatist group from the restive southwestern province of Baluchistan has claimed responsibility for a powerful explosion that ripped through a crowded fruit and vegetable market in Islamabad on Wednesday, killing at least 23 people.

Mureed Baluch, a spokesman for the United Baluch Army, told journalists by phone that the bombing was retaliation for ongoing attacks by Pakistani security forces on rebel hideouts in Baluchistan's Kalat district.

The group also claimed responsibility for bombing a train in the Sibi district of Baluchistan on Tuesday. That blast killed at least 17 people and injured more than 40.

Former Pakistan leader Musharraf indicted for high treason
By: Rebecca Santana And Munir Ahmed The Associated Press, Published on Mon Mar 31 2014

ISLAMABAD – A special Pakistani court on Monday indicted former military ruler Pervez Musharraf on five counts of high treason, a charge that potentially carries the death penalty and comes as a sharp blow to the country's powerful military.

The development is the first time that an acting or former army chief has been indicted for treason in Pakistan, where the military has taken power in three coups since the country was founded in 1947.

The indictment – the latest high drama in a series of legal cases Musharraf has faced since returning to Pakistan a little over a year ago – also showcases the tensions between a civilian government that initiated the case and the military, which has generally been above the law.

Musharraf, who appeared in court on Monday for only the second time in the lengthy court proceedings that began in December, pleaded not guilty to all five counts and delivered a nearly 30-minute defence of his time in office.
News of the Weird:
Pakistan Charges Baby With Attempted Murder

The incident began in late January and touches on many of the challenges Pakistan faces, such as electricity shortages and faulty police investigations.

Police and energy officials went to the neighbourhood on Jan. 31 to disconnect customers who they said were stealing electricity and gas. Such pilferage is common in Pakistan, and attempts to disconnect customers are sometimes met with violence.

Police said they were pelted with stones by angry residents, while the toddler's grandfather says some neighbourhood women attacked the police with batons.

Police then opened an attempted murder investigation into 30 people in the neighbourhood, including the toddler's father, said police officer Atif Zulfiqar, who is in charge of the area.

The boy's grandfather, Malik Muhammed Yaseen, said police came to the house multiple times looking for his grandson. When they were told that the boy was less than a year old, the police told the family to take him to the court to get bail.

AFP – Getty images
Yours truly in Islamabad-

Eric Zuesse over at Counterpunch writes:

Retiring White House Prosecutor Says the SEC Is Corrupt

[James] Kidney's speech said that his superiors did not "believe in afflicting the comfortable and powerful."

Referring to the agency's public-relations tactic of defending its prosecution-record by use of what he considered to be misleading statistics, Kidney said, "It's a cancer" at the SEC.

Two recent studies have provided additional depth to Kidney's assertions, by showing that Obama and his Administration had lied when they promised to prosecute Wall Street executives who had cheated outside investors, and deceived homebuyers, when creating and selling mortgage-backed securities for sale to investors throughout the world.

President Obama personally led in this lying.
bobswern also reports on that in his dkos diary, SEC Goldman Lawyer "Crucifies Employer" In Speech: Agency's A "Tollbooth on the Bankster Turnpike".
From Ben Protess at The New York Times:
Mr. Kidney, who spent more than two decades at the agency, offered a theory for why the S.E.C. pulled some punches: the revolving door that shuttles its employees to Wall Street and back again.

Mr. Kidney also managed to land some jokes. (See: "I originally planned this to start at noon so I could give a four-hour speech getting even.")
"At a time in our history when 95 percent of all economic gains are going to the top 1 percent, raising the minimum wage to $15 an hour isn't just smart economics and good politics. It's also the morally right thing to do."
Robert Reich at Common Dreams, Why the Minimum Wage Should Really Be Raised to $15 an Hour
Here's the first three out of 7 reason why:

"1. Had the minimum wage of 1968 simply stayed even with inflation, it would be more than $10 an hour today. But the typical worker is also about twice as productive as then. Some of those productivity gains should go to workers at the bottom.

2. $10.10 isn't enough to lift all workers and their families out of poverty. Most low-wage workers aren't young teenagers; they're major breadwinners for their families, and many are women. And they and their families need a higher minimum.

3. For this reason, a $10.10 minimum would also still require the rest of us to pay Medicaid, food-stamps, and other programs necessary to get poor families out of poverty – thereby indirectly subsidizing employers who refuse to pay more. Bloomberg View describes McDonalds and Walmart as "America's biggest welfare queens" because their employees receive so much public assistance. (Some, like McDonalds, even advise their employees to use public programs because their pay is so low.)"


(Credit: Fight For Fifteen Chicago)
Solidarity Economics, a Forgotten Practice of the Black Radical Tradition: An Interview With Jessica Gordon Nembhard
Actually, that's why I call the book Collective Courage because really the whole time, it was a matter of life and death. My one last comment about the Knights of Labor: They actually had to do a lot of their work underground, clandestinely. In fact, even their integrated branches of the unions had to have white leaders because blacks weren't accepted as leaders. So, all the members were black and the leader would be white and all of the members would have to be underground – otherwise they could be lynched, mobbed, their co-ops burned, that kind of thing. Really, every group in the world has done this at every stage in history; they needed co-ops to help – especially in marginalized cases where you're left out of the mainstream, to help you either to create a living, do alternative work because you're not allowed in the mainstream work. So, throughout our history, during the '30s, during the Great Depression, with no jobs, no work, no money, no food, that was a huge proliferation and again in the '60s and '70s would have been a huge proliferation for blacks because it was both the consciousness that we need to do something for ourselves and also the actual economic need that we can't get the food that we need; we can't do the kind of farming we want; we can't get the loans, so the co-ops were really providing food, loans, work, health care – any of the things that they couldn't get or weren't getting adequately.

Collective Courage: A History of African-American Economic Thought and Practice (Image: via Penn State University Press)
The Internet's Telltale Heartbleed by Rusty Foster at The NewYorker

The cryptography expert Bruce Schneier, who has been writing about computer security for more than fifteen years, is not given to panic or hyperbole. So when he writes, of the "catastrophic bug" known as Heartbleed, "On the scale of 1 to 10, this is an 11," it's safe to conclude that the Internet has a serious problem. The bug, which was announced on Tuesday-complete with an explanatory Web site and a bleeding-heart logo-is a vulnerability in a widely used piece of encryption software called OpenSSL.

Heartbleed is as bad as it is possible for a security flaw to be. It can be easily exploited by anyone on the Internet without leaving a trace, and it can be used to obtain login names, passwords, credit-card information, and even the keys that keep our encrypted communications safe from eavesdroppers. The bug first appeared in OpenSSL code that was released in March, 2012-so the vulnerability has been open to exploitation for more than two years. The Internet-security firm Netcraft reported that up to five hundred thousand sites thought to be secure were, in fact, vulnerable-including Twitter, Yahoo, Tumblr, and Dropbox.

Photograph: Ben Torres/Bloomberg/Getty.
gjohnsit's recent diary reporting on this topic here Don't do any online shopping or banking for a few days
How Better Health Care for the Poor Makes a Stronger Economy for All
The problem is that for the working poor time is money. Americans who work in lower-wage service jobs at the nation's malls, restaurants, call centers and repair shops get paid by the hour. Unlike higher-paid salaried workers who receive income regardless of how many hours spent on the job, when hourly-employees don't work they don't earn.

Analysis (PDF) by the Economic Policy Institute shows just how stark these realities for working poor families can be. A single parent with children earning $10 an hour-that's $15,000 a year-who misses up to three days of work could push an entire family into poverty. "Just three and half days of missed work because of illness is equivalent to an entire month's groceries for the average family," the EPI goes on to add.

Moreover, hourly-wage jobs are less likely than salaried work to have sick days. Up to nine out of 10 of higher-wage salaried workers have access to time off for getting sick while only two out of 10 lower-wage workers do. This means that hourly workers are more vulnerable to losing their jobs from getting sick and having to miss work. That's why a five-day illness can translate into months of lost income.
Must Read Articles/Blog Posts
Meme of the Day
The Daily Wiki
Did you say "breakfast?"
A typical Pakistani breakfast, Halwa Puri.
Halwa – a pudding made with semolina wheat
Puri – fluffy deepfried roti (bread)
Cholay (spicy chickpeas)
Aloo (potato)
Pictures to look at while you sip your morning coffee (or chai)
Shalimar Gardens in Lahore
A fantastic, yet typical sight, are decorated buses.
Houses in Gujranwala, Punjab Province
Jalebi (deep fried dough soaked in an orange-colored sweet syrup):
Spice pyramids:
Fabric bazaar. It is exactly like this, my sisters in law and I visited a fabric shop in the bazaar in Gujranwala, and the fabric sellers are upon a platform, and unfurl fabrics for buyers' inspection. Very cool.
Eid B-B-Q in Gujranwala. My brother in law was really doing all the cooking, I was just posing for the photo. 🙂
Thumbs up! Flag ceremony at Waga border
Happy Birthday Max von Sydow
I love film. Rarely a day goes by when I don't watch or rewatch a great film (or a zombie flick). Recently, my son and I watched The Seventh Seal and I was amazed by the performances of all the actors, especially Max von Sydow. Bergman films aren't easy to watch, especially if one is accustomed to all the flash-bang non-stop actioners offered by Hollywood these days but if you get the chance and haven't seen it yet, check out Ingmar Bergman's film. (It's on Hulu plus, as is the entire Criterion collection, easily worth the less than $10 a month. Way cheaper than cable!)
Breakfast Tunes
Stuff LaEcapee Writes
He ain't heavy, man. He's my brother.
From the Saving the Worst for Last Department
Last week it was announced that DeadHead had graduated to Grasshopper Level Minion. It turns out, by his own admission even, he was commingling his job duties of toilet cleaning and coffee making in ways that were not very sanitary. As a result of this gross misconduct, That Group regrets to announce that DeadHead has been demoted to Flunky-Double-Minus Level Minion which means that he still has to clean the commodes, but he is no longer allowed to handle items for human consumption.
Upon learning of his demotion DeadHead responded thusly: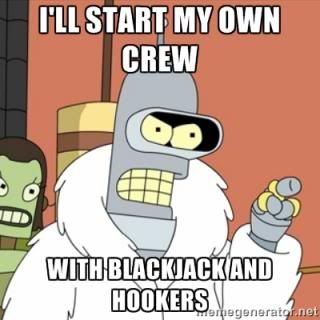 Good luck with your new crew, DeadHead, but the toilets will still be waiting for you when you get back.
Confidential to triv33




No. Just no.
This bit was also cross-posted at Voices on the Square, The Stars Holllow Gazette and, probably at Docudharma.