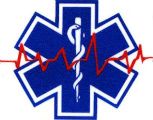 Welcome to the Health and Fitness NewsWelcome to the Stars Hollow Health and Fitness News weekly diary. It will publish on Saturday afternoon and be open for discussion about health related issues including diet, exercise, health and health care issues, as well as, tips on what you can do when there is a medical emergency. Also an opportunity to share and exchange your favorite healthy recipes.
Questions are encouraged and I will answer to the best of my ability. If I can't, I will try to steer you in the right direction. Naturally, I cannot give individual medical advice for personal health issues. I can give you information about medical conditions and the current treatments available.
You can now find past Health and Fitness News diaries here and on the right hand side of the Front Page.
Follow us on Twitter @StarsHollowGzt
Broccoli, Stems and All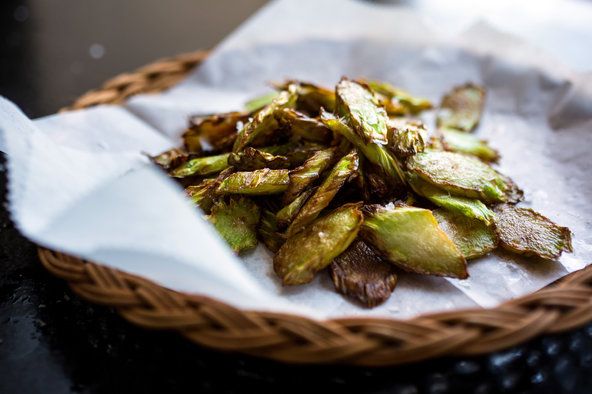 Once upon a time, when you bought broccoli you bought the whole vegetable, stems and crowns. Then it became customary for grocery store produce departments to separate the crowns from the stems and to sell the crowns at a premium.

I'm not a fan of this practice, because I like both parts of the broccoli plant. The stems and crowns are equally nutritious when it comes to calcium, iron, magnesium, potassium, protein and vitamin A. The only nutrient that appears to be more concentrated in the crowns is beta carotene.

~Martha Rose Shulman~
Pre-Summer Greek Salad With Shaved Broccoli and Peppers or Beets
Uncooked, paper-thin broccoli keeps its shape and color, but absorbs a dressing.
Cutting broccoli stalks into two-inch julienne is almost like adding yet another vegetable to this quick stir-fry.
A swift way to turn broccoli into an irresistible snack or side dish.
Cooked separately, broccoli stems and flowers have different textures and shades of green.
You can save time on these light, pungent spring rolls by using the already shredded broccoli stems available in some supermarkets.
Warnings/Alerts/Guidelines
Velveeta Recalled From Walmart Stores
June 20, 2014 (HealthDay) — Velveeta cheese products are being recalled from Walmart stores in as many as a dozen states because they don't have an adequate amount of preservatives, Kraft Foods Group Inc. says.

The company said insufficient levels of sorbic acid in the 260 recalled cases of Velveeta original pasteurized recipe cheese product could cause it to spoil prematurely or trigger food-borne illnesses in people who eat it, the Associated Press reported.
General Medicine/Family Medical
Use of Beta Blockers Before Heart Bypass Surgery

By Steven Reinberg, HealthDay
But at least one specialist says the finding shouldn't alter current procedures

June 16, 2014 (HealthDay News) — Even though it's standard medical practice, prescribing beta blockers the day before heart patients are scheduled for bypass surgery may not improve results, a new study suggests.

In fact, their use 24 hours before bypass surgery may result in slightly higher rates of a heart rhythm abnormality called atrial fibrillation, the study authors said. Beta blockers are commonly prescribed to lower blood pressure by slowing the heart.
U.S. Health Care System Ranked Last Again: Report

By WebMD News from HealthDay
June 18, 2014 — The United States' health system once again comes in last when compared to 10 other rich nations, according to the latest Commonwealth Fund report on the issue.

The nonprofit group said that while Americans spend much more per person on medical care, they are less healthy than people in the other nations. In addition, the U.S. health care system is less fair and efficient than those in the other 10 countries, NBC News reported.

"Among the 11 nations studied in this report — Australia, Canada, France, Germany, the Netherlands, New Zealand, Norway, Sweden, Switzerland, the United Kingdom, and the United States — the U.S. ranks last, as it did in the 2010, 2007, 2006, and 2004 editions," the Commonwealth Fund said.
Day's First Cigarette and Lung Cancer Risk

By Robert Preidt, HealthDay
People who light up soon after rising might face higher odds for the disease, research shows

June 19, 2014 (HealthDay News) — The earlier smokers light that first cigarette of the day, the more likely they are to develop lung cancer, a new study finds.

A research team, led by Dr. Fangyi Gu of the U.S. National Cancer Institute, interviewed more than 3,200 current and former smokers in the United States and Italy. All of the smokers were asked about their smoking history and when they typically had their first cigarette of the day.

According to the researchers, people who started smoking within an hour of waking up had a significantly higher risk of developing lung cancer than those who lit up more than an hour after waking up.
Hypnosis May Help Improve Deep Sleep

By Alan Mozes, HealthDay
Study finds that those highly suggestible to hypnosis can have deeper sleep after hypnotic suggestion

June 19, 2014 (HealthDay News) — A short session of hypnosis might lead to a better night's sleep, says a team of Swiss researchers.

After listening to a sleep-promoting audio tape containing hypnotic suggestion, women who are suggestible to hypnosis spent two-thirds less time awake, and about 80 percent more time in deep sleep compared to those who slept without the hypnotic suggestion.
These Drugs Not Linked to Short-Term Cancer Risk

By Dennis Thompson, HealthDay
After nearly 4 years of follow-up, people taking the drugs were no more likely to develop cancer

June 18, 2014 (HealthDay News) — A popular class of drugs used to treat inflammatory bowel disease isn't linked to an increase in the short-term risk of cancer, Danish researchers report.

Researchers found that people with Crohn's disease or colitis who received the drugs — tumor necrosis factor alpha (TNF-a) antagonists — had about the same risk of cancer as other people with these inflammatory bowel diseases who were not treated with the medication.

The drugs work by interrupting the function of TNF-a, a substance used by the immune system to increase inflammation.
Pros, Cons to Dissolving Lung Clots: Study

By Steven Reinberg, HealthDay
Clot-busting drugs appear to save lives but increase risk of serious bleeding

June 17, 2014 (HealthDay News) — Drugs used to break up blood clots in the lungs may lower the risk of death, but they also increase the risk of bleeding, a new study finds.

Researchers analyzed data from 16 trials involving use of clot-busting drugs called thrombolytics to treat life-threatening clots in the lungs (pulmonary embolism).

Despite the drugs' apparent life-saving benefits, the risk of major bleeding, particularly in the brain, remains a concern, experts say.
How Fecal Transplant Eases Tough Infection

By Alan Mozes, HealthDay
Goal is an easier delivery method for treating C. difficile

June 17, 2014 (HealthDay News) — Patients suffering from the nasty bacterial infection known as Clostridium difficile often must choose between standard antibiotics and a procedure known as fecal transplantation to deal with the digestive tract disorder.

The fecal transplant involves harvesting good bacteria from the stool of a healthy donor and inserting it into the intestines of a sick patient.

The process often succeeds where antibiotics fail — by restoring healthy bacteria and functioning to the recipient's gut, new research suggests. But the procedure is poorly understood and invasive.
FDA Panel Backs Appetite-Curbing Implant for Severely Obese

By Dennis Thompson, HealthDay
Agency committee says nerve-stimulating device may offer more benefits than risks

June 17, 2014 (HealthDay News) — A new implant designed to curb the appetite by electrically stimulating stomach nerves may have moved closer to U.S. Food and Drug Administration approval on Tuesday.

The device is aimed at severely obese adults who have failed to slim down using traditional methods, but don't want, or can't have, weight-loss surgery, the device's manufacturer, EnteroMedics Inc., said in its application for FDA approval.
E-Cigarette Sources Soaring, Study Finds

By Robert Preidt, HealthDay
About 10 new brands, 240 new flavors come out every month; some quickly disappear though

June 16, 2014 (HealthDay News) — Online marketing of electronic cigarettes and flavors has soared in recent years, a new study finds.

"The number of e-cigarette brands sold on the Internet is large and the variety of flavors staggering," Dr. Shu-Hong Zhu, of the University of California, San Diego, department of family and preventive medicine, and colleagues said.

About 10 new brands and more than 240 new flavors appeared online each month during their study, the researchers found.
Too Much Sitting Tied to Risks for Certain Cancers

By Brenda Goodman, HealthDay
Those with the most chair time had worse odds for colon, endometrial cancers, researchers suggest

June 16, 2014 (HealthDay News) — You may want to stand up to read this.

A new study suggests that people who spend the bulk of their day sitting — whether behind the wheel, in front of the TV or working at a computer — appear to have an increased risk for certain kinds of cancers.

Previous studies have tied too much time spent sedentary to a variety of health problems, including heart disease, blood clots, a large waistline, higher blood sugar and insulin, generally poor physical functioning, and even early death.
Bionic Pancreas Shows Promise for Type 1 Diabetes

By Serena Gordon, HealthDay
Device removes guesswork from insulin therapy, reduces low blood sugar episodes, study finds

June 16, 2014 (HealthDay News) — The "bionic pancreas" — a device that uses a sophisticated computer program working in concert with several diabetes management devices — successfully managed blood sugar levels in its first real-world trials on adults and children with type 1 diabetes.

What may be even more important is that the device took away the constant monitoring that's required with type 1 diabetes.
Seasonal Flu/Other Epidemics/Disasters
Whooping Cough Epidemic in California

By WebMD News from HealthDay
June 17, 2014 — More than 3,400 new cases of whooping cough were reported in California between January 1 and June 10, which means the outbreak is officially an epidemic, according to the state's department of health.

There have been about 350 new cases of whooping cough (pertussis) so far this year in Los Angeles County. Long Beach has been hit particularly hard, with more than 90 new cases of the bacterial disease and an infection rate of nearly 20 cases per 100,000 people, NBC News reported.
MERS Didn't Spread in U.S. Cases: Health Officials

By Robert Preidt, HealthDay
Both of the respiratory infections were contracted in Saudi Arabia, CDC believes

June 17, 2014 (HealthDay News) — The potentially deadly MERS virus did not spread from two patients in the United States to any people in their homes or to health care workers who treated them, federal health officials said Tuesday.

The cases of MERS (Middle East Respiratory Syndrome) in Indiana and in Florida involved patients who worked as health care providers in Saudi Arabia, the epicenter of the MERS outbreak. It's believed that's where they were infected, the Centers for Disease Control and Prevention said.
Women's Health
Stroke Prevention for Women: Start Early

By Kathleen Doheny, HealthDay
As new guidelines take hold, doctors are focusing on cutting risk at a younger age

June 17, 2014 (HealthDay News) — Stroke typically affects women in their later years, but doctors are now beginning to focus on helping them cut their risk earlier in life.

This increased attention to risk factors in early adult years was recommended by new guidelines that were released earlier this year by the American Heart Association and the American Stroke Association.
1 in 10 Moms-to-Be Get Pregnancy-Linked Diabetes

By Steven Reinberg, HealthDay
Obesity a major risk factor for condition that causes problems for both mother and baby, experts say

June 19, 2014 (HealthDay News) — As many as one in 10 pregnant women in the United States develop the pregnancy complication called gestational diabetes, a new government study estimates.

"Our results indicate that gestational diabetes prevalence is high in the U.S.," said lead researcher Carla DeSisto, an epidemiology research fellow at the U.S. Centers for Disease Control and Prevention.
Certain Birth Defects More Common Among Hispanics?

By Maureen Salamon. HealthDay
Unfortified corn masa flour may contribute to neural tube defects, March of Dimes says

June 20, 2014 (HealthDay News) — Hispanic mothers are at especially high risk of having newborns with serious birth defects of the brain and spine called neural tube defects, according to a new report.

Also, more babies are born prematurely to Hispanics than women of other ethnicities, the March of Dimes report states.

This report, updating a similar 2008 paper by the nonprofit foundation, also highlights the fact that a greater proportion of Hispanic women have babies each year than any other population in the United States, making it the fastest-growing ethnic group in the country.
Number of Induced Labors Falling in U.S., CDC Says

By Dennis Thompson, HealthDay
Early, elective C-section rate down, too

June 18, 2014 (HealthDay News) — After almost two decades of steady increases, the number of U.S. infants born early due to induced labor and C-section has declined in recent years, according to a new report from the Centers for Disease Control and Prevention.

Rates of induced labor declined across the board since 2006 for expectant mothers at 35 to 38 weeks of gestation, with the greatest decline at 38 weeks, researchers with the CDC's National Center for Health Statistics (NCHS) found.
Antidepressants in Pregnancy and Baby's Heart

By Barbara Bronson Gray, HealthDay
But, past research shows risks, and one expert says this study doesn't provide definitive answers

June 18, 2014 (HealthDay News) — Antidepressants taken during the first three months of pregnancy don't appear to increase the risk of heart defects in babies, new research suggests.

However, this latest study contradicts previous research that found that taking antidepressants in pregnancy can be risky.

The question is an important one because depression is common in pregnancy. It's diagnosed in 10 percent to 20 percent of pregnant women, and up to 13 percent of women take antidepressants while pregnant, according to the researchers.
Mammography Cuts Breast Cancer Deaths by 28%: Study

By Kathleen Doheny, HealthDay
But experts say women still need risks, benefits spelled out

June 18, 2014 (HealthDay News) — Mammography screening of healthy women reduces deaths from breast cancer by about 28 percent, according to a new study.

This latest research, published online in the June 18 issue of BMJ, is likely to reignite the debate over the timing of breast cancer screening for women at average risk of the disease.
MRIs Plus Mammograms Best for High-Risk Women?

By Kathleen Doheny, HealthDay
Canadian researchers say combination better for those at risk of breast cancer

June 17, 2014 (HealthDay News) — For the best chance at spotting breast cancer early, women at high risk need frequent MRI screenings along with mammograms, a large Canadian study contends.

Mammograms alone failed to detect the early cancers in a study of more than 2,000 high-risk women, according to the findings.
Men's Health
Cost of Prostate Cancer Surgery Varies Widely

By Amy Norton, HealthDay
Fees have no reflection on quality, researchers say

June 19, 2014 (HealthDay News) — For an uninsured man with prostate cancer, the price of surgery could range from $10,000 to $135,000, depending on the hospital, a U.S. study finds.

What's more, that wide range in charges — a 13-fold difference — has nothing to do with quality, researchers said.
Hairless Man Now Hairy, Thanks to Arthritis Drug

By Robert Preidt, HealthDay
Finding points to possible treatment for condition called alopecia universalis

June 20, 2014 (HealthDay News) — A man with a rare condition that left him with no hair on his body grew a full head of hair after taking an arthritis drug, a new study reveals.

The 25-year-old patient also grew eyebrows and eyelashes, along with facial, armpit and other hair after treatment with tofacitinib citrate.

The man's lack of body hair was caused by a disease called alopecia universalis. The researchers said this is the first reported case of a successful targeted treatment for the disorder, which has no cure or long-term treatment.
Testosterone Products Must Warn About Clot Risk

By E.J. Mundell, HealthDa
Announcement comes as agency continues broader review of the popular supplements' effects on heart

June 20, 2014 (HealthDay News) — The growing unease around the safety of testosterone supplements was highlighted Friday with a U.S. Food and Drug Administration announcement that the products must now carry a warning label on the general risk of blood clots in the veins.

Testosterone therapy has been widely advertised as a way to help aging men with so-called "low T" improve their sex drive and reclaim diminished energy. The products already carry a warning about the risk of blood clots in the veins due to polycythemia, an abnormal rise in the number of red blood cells that sometimes occurs with testosterone treatment.
Pediatric Health
Optimum Blood Sugar Level for Kids With Type 1

By Robert Preidt, HealthDay
Targeted levels are made lower, but young patients need individualized care, ADA guideline says

June 16, 2014 (HealthDay News) — Experts at the American Diabetes Association are advising a lower blood sugar target for children and teens with type 1 diabetes.

According to the ADA, patients younger than age 19 should try to maintain an A1C blood sugar level lower than 7.5 percent, the group said in a new position statement.

A1C is a test that determines average blood sugar (glucose) levels over several months.
Parents of a Child With Autism Often Forgo This

By Robert Preidt, Healthday
Stress of caring for an affected child is probably a big factor, one expert says

June 18, 2014 (HealthDay News) — Couples who have a child with autism are much less likely to have more children compared to other parents, a new study finds.

One expert wasn't surprised by the finding.

"Clearly, parenting a child with an autism spectrum disorder requires a huge commitment of time, energy and money; this is a stress to couples and impacts siblings," said Dr. Ron Marino, associate chairman of the department of pediatrics at Winthrop-University Hospital in Mineola, N.Y.
Anxiety May Affect Kids' Brains

By Robert Preidt, HealthDay
MRIs show larger 'fear center' in those who are more anxious

June 17, 2014 (HealthDay News) — Children with anxiety problems actually have a bigger "fear center" in their brain, researchers report.

The study included 76 children aged 7 to 9, which is when anxiety-related traits and symptoms can first be reliably detected, according to the Stanford University School of Medicine researchers.

The parents provided information about their youngsters' anxiety levels, and the children also underwent MRI scans of their brain structure and function.
Mental Health
Antidepressant Warnings & Teen Suicide Attempts

By Steven Reinberg, HealthDay
Overreaction to FDA warning may have led to undertreatment of depression, experts say

June 18, 2014 (HealthDay News) — Teen suicide attempts rose nearly 22 percent after the U.S. Food and Drug Administration (FDA) warned about dangers of antidepressants, a new study finds.

In 2003, the FDA mandated a "black box" warning — the most serious type of warning in prescription drug labeling — on popular antidepressant medications called selective serotonin reuptake inhibitors (SSRI), signaling a possible risk of suicidal thoughts among children and teens. Examples of these drugs include Celexa, Paxil, Prozac and Zoloft.

Following the warnings, antidepressant prescriptions for young people fell by more than a fifth. At the same time, suicide attempts rose, possibly because depression was being undertreated, according to background information in the study.
Depression & Odds of Heart Attack in Younger Women

By Alan Mozes, HealthDay
And compared with older women and men, they are more likely to become depressed, researchers say

June 18, 2014 (HealthDay News) — Young and middle-aged women with depression are more than twice as likely to suffer a heart attack or die from heart disease as their mentally healthy peers, new research suggests.

The study also found that women younger than 55 are more likely than men or older women to become depressed.
Nutrition/Diet/Fitness
Vitamin D: A Key to a Longer Life?

By Randy Doting, HealthDay
But experts aren't sure that vitamin D is responsible for lower risk of dying from heart disease, cancer

June 17, 2014 (HealthDay News) — Higher levels of vitamin D may protect people from an earlier death, particularly from cancer and heart disease, suggests a new analysis of existing research.

And, the opposite may also be true — low levels of vitamin D may be linked to a higher risk of premature death.

But the researchers acknowledge that the review's findings aren't definitive.
Soy Foods Might Not Protect Against Uterine Cancer

By Robert Preidt, HealthDay
Japanese scientists find no association in large, five-year study

June 18, 2014 (HealthDay News) — There's no evidence that soy foods protect against uterine cancer, a large Japanese study reports.

Soy foods contain isoflavones, a plant-derived estrogen that some research suggests may be protective against cancer. But previous studies into how soy foods may affect uterine (endometrial) cancer risk have yielded inconsistent findings.

This new study included more than 49,000 Japanese women who were surveyed twice in five years about their diet, lifestyle, medical history and food consumption of eight soy food items, including miso soup, tofu and soy milk.
Caffeine May Affect Teen Boys, Girls Differently

By Randy Dotinga, HealthDay
Slightly greater changes in heart rate, blood pressure seen in males

June 16, 2014 (HealthDay News) — Kids appear to process caffeine — the stimulant in coffee, energy drinks and soda — differently after puberty. Males then experience greater heart-rate and blood-pressure changes than females, a new study suggests.

Although the differences are small, "even what we might consider low doses of caffeine can have an effect on heart rate and blood pressure in kids," said study lead author Jennifer Temple, an associate professor at the University at Buffalo in New York.