Welcome to The Breakfast Club! We're a disorganized group of rebel lefties who hang out and chat if and when we're not too hungover we've been bailed out we're not too exhausted from last night's (CENSORED) the caffeine kicks in. Join us every weekday morning at 9am (ET) and weekend morning at 10:30am (ET) to talk about current news and our boring lives and to make fun of LaEscapee! If we are ever running late, it's PhilJD's fault.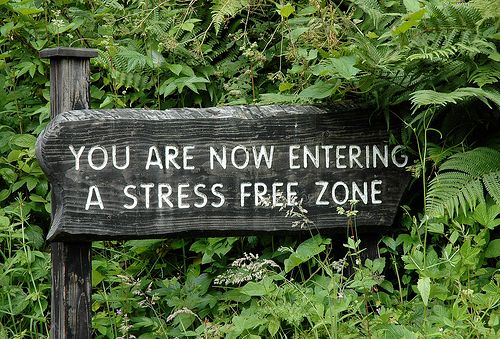 This Day in History
JFK and Nixon participate in TV's first presidential debate; Cuba ends Mariel boatlift; Composer George Gershwin, poet T.S. Eliot and tennis star Serena Williams born; 'West Side Story' hits Broadway
Breakfast Tunes
Breakfast News
US officials unclear on threat posed by obscure al-Qaida cell in Syria
Senior officials say Khorasan was involved in 'actual plotting that was ongoing', but is a terror attack really imminent?

Three days after the United States unexpectedly launched air strikes against an al-Qaida cell in Syria, officials are offering varied and conflicting explanations on the precise nature of the threat posed by the group.

Hours after Tomahawk missiles slammed into buildings near Aleppo believed to be used by Khorasan, an obscure group said to be focused on exporting terrorism from Syria, the US military described it as involved in "imminent attack plotting" against western targets.

Yet it is unclear what Khorasan was planning, how far that planning advanced, and whether the US itself was a target. Nor is the US confident as yet that it has either killed Khorasan's leaders or significantly degraded any threat Khorasan may pose.
Game of drones: production companies in the US cleared to film with aircraft
Obama administration hails 'significant milestone' as six film and TV production companies granted access to drones for filming

The Obama administration announced what it billed as a "significant milestone" towards the commercial exploitation of drones in US airspace on Thursday in which six movie and TV production companies will be allowed to film with unmanned aircraft in defined closed areas.

Hollywood studios and TV producers have long been pleading for the right to use drones, which are seen as opening up vast new vistas for dramatic filming at relatively cheap cost. But they have until now been thwarted by tight restrictions from the Federal Aviation Administration against any commercial use of the unmanned aircraft.
Los Angeles hotel workers win $15 minimum wage after city council vote
At $15.37 an hour, city sets one of US's highest minimum wages with ordnance pushed by unions and rights groups

Workers at big hotels in Los Angeles have won one of the highest minimum wages in the United States after a campaign by unions and civil rights groups.

The city council voted on Wednesday night to establish a minimum hourly wage of $15.37 for employees of hotels with more than 125 rooms, a decision expected to boost campaigns for better wages in other industries and cities.

Hotel workers in yellow T-shirts packed city hall and cheered as the council voted 12 to 3 for the ordnance, delivering a potentially landmark victory for the living wage movement and a defeat to business groups who warned of job losses.
Canadian man caught trying to smuggle 51 live turtles under his clothes
US authorities noticed 'irregularly shaped bulges' under Kai Xu's sweatpants, who had taped the reptiles to his legs and groins

A Canadian man taped 51 live turtles to his legs and groin and tried to hide them under sweatpants in an attempt to smuggle the reptiles over the Detroit border crossing, according to federal prosecutors in Michigan.

The man was captured as part of a surveillance operation conducted by US Fish and Wildlife Service agents. An official with the service said there has been an increase in turtle smuggling in the last year, which they attribute to demand in Asian food and collector markets.
UAE woman pilot leads Syria bombing raids on Islamic State
THE first woman pilot in the United Arab Emirates air force led a squadron of fighter jets in bombing raids on Islamic State militants in Syria.

Major Mariam al-Mansouri, 35, was at the head of the UAE's deployment of four F-16 fighters as Arab states joined the US in attacking Isis strongholds.

Her role prompted messages of support on social media throughout the Middle East and beyond, with many mocking the jihadists for having their archaic views on women turned against them.
Detroit Elected Officials Regain City Control
The Detroit City Council on Thursday unanimously approved a plan to return oversight of daily operations to elected officials while retaining the city's state-appointed emergency manager to oversee bankruptcy matters until they are resolved.

Kevyn Orr, who was appointed by the state in March 2013 to manage Detroit's troubled finances and who took the city into the largest municipal bankruptcy in U.S. history, said Thursday that Detroit is "more than ready for the change." [..]

Orr had gradually been returning responsibilities to elected officials and is still expected to testify during the city's bankruptcy trial, which is scheduled to last until mid-October. His 18-month contract was set to expire this weekend, though he will retain the title of emergency manager.
First U.S. Lawsuit Over Firings Of Transgender Employees Filed By Federal Agency
A federal agency on Thursday filed its first lawsuits to protect transgender people in the workplace, accusing a Michigan funeral home and a Florida eye clinic of illegally firing employees who were making a transition to female.

R.G. and G.R. Harris Funeral Homes of Garden City, Michigan, and Lakeland Eye Clinic of Lakeland, Florida, violated federal law by discriminating based on gender stereotypes, the Equal Employment Opportunity Commission said. It's the first time the agency has sued claiming discrimination against people who are transgender.
Must Read Blog Posts
The Politics of Personality Disorder riverdaughter, The Confluence
The SEC Coverup for Private Equity: Worse Than for TBTF Banks Yves Smith, naked capitalism
Obama Administration Again Sides With Abusive Loan Servicers, This Time on Student Loans Yves Smith, naked capitalism
Obama Administration Invents Language to Conceal Reality of War in Iraq & Syria Kevin Gosztola, FDL The Dissenter
Speaker Boehner Doesn't Want Syria War Authorization Vote Until Next Year Jon Walker, FDL Action
Obama Administration Learns: If You Redefine Every Word In The Dictionary, You Can Get Away With Just About Anything Mike Masnick, Techdirt
NJ Town Proposes Law That Would Grant Law Enforcement The Right To Warrantlessly Search Houses To Find Underage Drinkers Tim Cushing, Techdirt
Daily Kos/Democratic Party Asks Where is the Antiwar Movement Big Al, The Stars Hollow Gazette
Something to Think about over Coffee Prozac
Never think that war, no matter how necessary, nor how justified, is not a crime.