Welcome to The Breakfast Club! We're a disorganized group of rebel lefties who hang out and chat if and when we're not too hungover we've been bailed out we're not too exhausted from last night's (CENSORED) the caffeine kicks in. Join us every weekday morning at 9am (ET) and weekend morning at 10:30am (ET) to talk about current news and our boring lives and to make fun of LaEscapee! If we are ever running late, it's PhilJD's fault.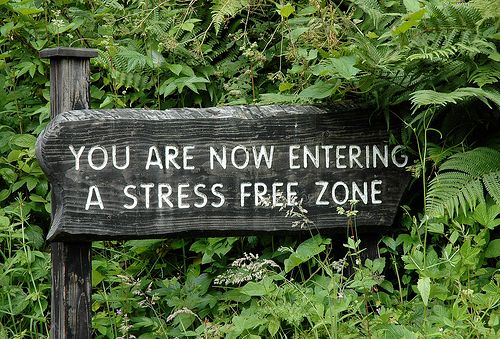 This Day in History
Joan of Arc is born; Samuel Morse demonstrates the telegraph to the public; Commercial airplane completes first round-the-world flight; Figure skater Nancy Kerrigan is attacked; Dizzy Gillespie and Rudolf Nureyev die.
Breakfast Tunes
Breakfast News
'Incomprehensible' Secrecy: Sanders Demands Release of Trade Agreement Text
With Congress on the verge of taking up the controversial, corporate-friendly Trans Pacific Partnership, U.S. Senator Bernie Sanders (I-Vt.) is demanding that the chief trade representative for the United States turn over the full text of the proposed trade agreement.

"It is incomprehensible to me that the leaders of major corporate interests who stand to gain enormous financial benefits from this agreement are actively involved in the writing of the TPP while, at the same time, the elected officials of this country, representing the American people, have little or no knowledge as to what is in it," Sanders said in a letter (pdf) sent Monday to U.S. Trade Representative Michael Froman. "Members of Congress must have the opportunity to read what is in the TPP and closely analyze the potential impact this free trade agreement would have on the American people long before the Senate votes to give the President fast track trade promotion authority."
Fear of Government Spying 'Chilling' Writers' Speech Worldwide
Fear of government surveillance is prompting writers worldwide-even those residing in countries that claim to uphold free expression-to self-censor their works, according to a new report published Monday by international literary association PEN American, leading to a "devastating impact" on the freedom of information.

The report, Global Chilling: The Impact of Mass Surveillance on International Writers (pdf), found that more than half of the 800 writers surveyed think that mass government surveillance has "significantly damaged U.S. credibility as a global champion of free expression for the long term."

Further, according to the survey, writers living in countries defined as "Free" by U.S.-based NGO watchdog Freedom House expressed an almost equal level of concern about surveillance as those living in countries defined as "Not Free" (75% and 80%, respectively), prompting notable levels of self-censorship.
Judge blocks sheriff Joe Arpaio's raids on undocumented workers in Arizona
A federal judge has ordered sheriff Joe Arpaio to halt workplace raids which net undocumented people in Arizona, in the latest legal restraint on "America's toughest sheriff".

Judge David Campbell ruled on Monday that the raids in Maricopa county were probably unconstitutional and should be stopped pending a federal lawsuit which aims to ban them. [..]

Judge Campbell issued a preliminary injunction prohibiting Arpaio and Maricopa county attorney Bill Montgomery from enforcing portions of two Arizona statutes which were used to criminalise undocumented workers. He was responding to a petition by the Phoenix-based immigration-rights group Puente.
Surge in Cuban migrants heading to US by sea since diplomatic breakthrough
The number of Cuban migrants attempting to reach the US in rafts has surged since the two countries announced they would restore diplomatic relations after 50 years, coast guard officials said on Monday.

The coast guard says the significant increase in the number of Cuban migrants has been prompted by rumors that an abrupt end is coming as soon as 15 January to the so-called wet foot-dry foot policy that usually shields Cubans from deportation if they reach US shores.

But US officials say there are no immediate plans to change the policy. Congress would have to change the Cuban Adjustment Act or the US trade embargo.
CIA inspector general David Buckley's exit 'unrelated to politics'
The CIA inspector general, David Buckley, who investigated a dispute between the agency and Congress over the handling of records of the CIA's detention and interrogation activities, is resigning effective 31 January, the CIA said on Monday.

The agency said in a statement that Buckley, who has served as the agency's internal watchdog for more than four years, was leaving the agency to "pursue an opportunity in the private sector".

Officials at both the CIA and on Capitol Hill said his departure was unrelated to politics or anything he had investigated.

Civil liberties advocates said the timing of Buckley's exit was unfortunate. "The CIA inspector general is one of the few people who has tried to impose some accountability on the CIA at a time when the White House and many in Congress are failing to do their oversight jobs," said Christopher Anders of the American Civil Liberties Union.
Two men in US charged with conspiring to overthrow Gambian government
US prosecutors have charged two men with conspiring to overthrow the government of the Gambia, in the latest fallout from last week's failed coup attempt in the small west African nation.

US-Gambian dual national Papa Faal and US resident Cherno Njie were arrested in the United States after they returned from Gambia, where they had travelled to help launch a 30 December coup attempt against President Yahya Jammeh's government, according to the US Justice Department, which released the criminal complaint against the two men.
California Governor Brown Issues Call for Climate Action to Prevent 'Potentially Catastrophic' Changes
California Governor Jerry Brown began his record fourth term with a call for bold climate action, including boosting the amount of electricity generated by renewables to 50 percent. [..]

To keep global warming under the two-degree threshold, Brown said that California "must show the way. We must demonstrate that reducing carbon is compatible with an abundant economy and human well-being."

To help achieve that, he called for three climate goals for the state to meet by 2030: increasing to 50 percent the amount of electricity derived from renewables; cutting gas use in cars and trucks by up to 50 percent; and doubling building efficiency and making heating fuels cleaner.
Must Read Blog Posts
During Pretrial Hearing, Journalist James Risen Refuses to Help US Government with Leak Case Kevin Gosztola, FDL The Dissenter
The Public Wisely Doesn't Expect Much From Congress Jon Walker, FDL
Oil Falls Below $50, S&P Down Nearly 2% (Updated) Yves Smith, naked capitalism
You Are Worth More Than The "Market" Says Ed Walker (aka masaccio), naked capitalism
Judicial Activism Is When They Do It, Not When We Do It: So Say Republicans Charles Pierce, Esquire's Politics Blog
Attack at Saudi-Iraq Border Kills Three Saudi Guards Jim White, emptywheel
What's Good for the Goosesteppers… John Cole, Balloon Joice
Here's a little cold water on your first day back digby, Hullabaloo
My frustration with Krugman riverdaughter (aka goldberry), The Confluence
New IRS Rules on Dark Money Likely Won't Be Ready Before 2016 Election Theodoric Meyer, ProPublica
The Divided Caucus Meeting – Why Some Senators Voted Both Ways On CR-Omnibus Gaius Publicus, Crooks and Liars
Something to Think about over Coffee Prozac
The Swedish Way

Uh, dude, you can shop, cook, and clean even if your breasts don't produce milk and stinky diapers give you the sad.

Sweden does it right. There give so much paid maternity/paternity leave that I won't even tell you how much because you'll start crying hysterically. The "catch" is that they mandate that it is split between the two parents. Not a 50/50 split, but one parent can't take all of it. The point is that in practice the Dad takes some paternity leave all by himself and therefore is nudged into getting some experience being the primary caregiver for a bit.