Welcome to The Breakfast Club! We're a disorganized group of rebel lefties who hang out and chat if and when we're not too hungover we've been bailed out we're not too exhausted from last night's (CENSORED) the caffeine kicks in. Join us every weekday morning at 9am (ET) and weekend morning at 10:30am (ET) to talk about current news and our boring lives and to make fun of LaEscapee! If we are ever running late, it's PhilJD's fault.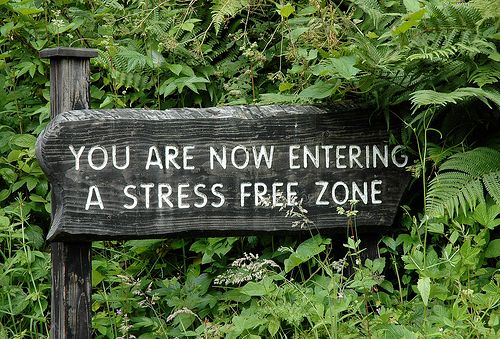 This Day in History
Martin Luther King's son Dexter meets with James Earl Ray, in prison for assassinating the civil rights leader; Comedian Milton Berle dies; The FDA approves Viagra; Director Quentin Tarantino born.
Breakfast Tunes
Something to Think about over Coffee Prozac
A writer should have this little voice inside of you saying, Tell the truth. Reveal a few secrets here.
Breakfast News
US defends strategy in Yemen and Iraq but diplomats admit: it's a mess
Intervention in Yemen, where Houthi rebels were attacked with the backing of Washington, appears at odds with support for pro-Iranian forces in Iraq

Diplomats in Washington were forced to defend the increasingly tangled web of US alliances in the Middle East on Thursday, as a surprise attack against the Iranian-backed Houthi rebels in Yemen appeared at odds with growing US support for pro-Iranian forces in Iraq.

The White House revealed late on Wednesday that it was providing intelligence and targeting support for Saudi-led air strikes in Yemen, which are designed to stem advances by Houthi rebels that threaten to overthrow its government.

The decision to intervene in what many observers fear could become a civil war between the Iranian-supported Shia rebels and a Yemeni government backed by Sunni Arab nations has raised concerns that the US is finding itself on the opposite side of similar sectarian tensions that have divided Iraq.
Germanwings co-pilot Andreas Lubitz 'hid illness from employers'
Investigators looking for clues why Lubitz may have wanted to take his own life – and kill 149 other people – find torn-up sick note

Investigators searching the Düsseldorf apartment of the co-pilot on the Germanwings flight that crashed into the French Alps on Tuesday have found evidence he hid an illness from his employers, prosecutors said on Friday.

The evidence is a torn-up doctors' note, signing him off work on the day of the crash. [..]

No suicide note or claim of responsibility has been found, the prosecutors said.

The investigation into the crash has turned to the background of the co-pilot, Andreas Lubitz, following the disclosure on Thursday that he appears to have deliberately downed the plane in a rocky ravine.
GOP-Controlled Senate Passes Its Version of 'Disaster' Budget
Plan would continue to coddle corporations and the wealthiest Americans with low tax rates while inflicting deep cuts to social safety net programs, investments in transportation, education, health care, and other domestic programs

After an all-night session known as a "vote-a-rama" in the U.S. Senate, the Republican-controlled chamber passed a budget bill early Friday morning that Democrats, all of whom voted against it, decried as a "disaster" for the economy and the American people. Outside critics were quick to assail the budget, which would cut federal spending by $5.1 trillions over ten years, as a preliminary blueprint for dismantling key programs of the nation's social safety net while immediately gutting other key public services such as education, healthcare, and transportation projects.
Cat litter blamed for $240m radiation leak at New Mexico nuclear waste dump
A radiation leak at an underground nuclear waste dump in New Mexico was caused by "chemically incompatible" contents, including cat litter, that reacted inside a barrel of waste causing it to rupture, scientists said on Thursday.

The US Energy Department report on last year's radiation accident at the Waste Isolation Pilot Plant (WIPP) near Carlsbad showed that a drum of waste containing radioisotopes like plutonium was improperly packaged at the Los Alamos National Laboratory near Santa Fe before arriving for disposal.

The improper mix in the barrel, including the wrong sort of cat litter used to absorb liquids, sparked a chemical reaction causing it to heat up and generate gases that dislodged its lid, spewing radioactive materials, investigators found.
'Monsanto's Dream': Pro-GMO DARK Act Comes to Congress
The battle over genetically modified organisms, or GMOs, reached the U.S. capital on Wednesday when news broke that Kansas Republican Rep. Mike Pompeo will reintroduce a bill that blocks states from requiring GMO labeling.

The legislation, dubbed by critics the Deny Americans the Right-to-Know or DARK Act, grants the Secretary of Health and Human Services sole authority to mandate GMO labeling and sets forth particular standards for any label that contains claims that GMOs were or were not used in the production of the food- hampering any attempts by the Food and Drug Administration to pass legislation on the federal level.

Further, the bill preempts any local or state requirement and thus would overturn existing laws in Vermont, Connecticut and Maine, which critics say is a direct attack on state sovereignty. The bill was originally introduced under the last Congress.
House Passes Medicare Reform Bill, But Critics Warn Beneficiaries Will Pay the Price
As leaders of the Republican and Democratic Parties in the House of Representatives were congratulating themselves on passing an actual piece of legislation on Thursday, critics of the bill aimed at restructuring Medicare payments to providers are warning-despite the feel-good mood provided by the bipartisan achievement-it will be the elderly and low-income beneficiaries of the program who will ultimately pay the heaviest price if the proposed changes become law. [..]

Defenders of the Medicare program, however, were quick to issue warnings that it will be those individuals who benefit most from the nation's public health program who end up on the losing side if and when the bill passes the Senate and reaches the desk of President Obama, who has already indicated his desire to sign it.

"Unfortunately, the SGR replacement package from the House is not sufficiently balanced; it asks too much from beneficiaries – and nothing from the pharmaceutical or insurance industries – without providing enough for beneficiaries in return," said Judith Stein, Executive Director of the Center for Medicare Advocacy.
Indiana Governor Signs Law Legalizing Discrimination Against LGBTQ People
Indiana Republican Governor Mike Pence just signed into law controversial legislation that gives legal cover, under the guise of "religious liberties," to any businesses or individuals who wish to violate anti-discrimination laws.

The legislation is part of a nation-wide push to legalize discrimination against lesbian, gay, bi-sexual, queer, and transgender communities by passing bills at the state level. It became law over the vocal objections of people across the state and nation. [..]

The bill "prohibits a governmental entity from substantially burdening a person's exercise of religion" unless there is a "compelling government interest."

The law will allow businesses, for example, to refuse services to people perceived to be LGBTQ. However, it is not clear exactly where the bill's boundaries lie.
Kamala Harris challenge to 'kill the gays' initiative may fail but still looks shrewd
The decision by California's attorney general, Kamala Harris, to go to court to try to stop a controversial proposed ballot initiative that calls for the legalized execution of gay people may be a mix of political pressure from legislators and campaign savvy as she continues her bid for the US Senate, according to those familiar with the situation. [..]

But since the "sodomy suppression" act became news last week, her name has made headlines, mostly highlighting her legal duty as attorney general to write the title and summary of the heinous initiative and her inability to quash it.
Must Read Blog Posts
Regulatory Capture, Captured on Video Matt Taibbi, RollingStone
The new Gamergate: Angry white men are trying to shut down diverse comics Matt Binder, Salon
New Jersey privatizes its water in the worst way possible Lucas Ropek, AMERICAblog
Philadelphia's Killer Cops Prove the Necessity of Black Community Control of Police Glen Ford, Black Agenda Report
Thoughts About the Trans-Pacific Partnership Joe Firestone (aka letsgetitdine), New Economic Perspectives
Exclusive: TSA's Secret Behavior Checklist to Spot Terrorists Jana Winter and Cora Currier, The Intercept
A Growing Chorus Is Trying To Rewrite The History Of Net Neutrality — And Blame Absolutely Everything On Netflix Karl Bode, Techdirt
Your Moment of Zen