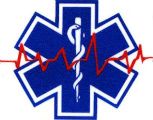 Welcome to the Stars Hollow Gazette's Health and Fitness News weekly diary. It will publish on Saturday afternoon and be open for discussion about health related issues including diet, exercise, health and health care issues, as well as, tips on what you can do when there is a medical emergency. Also an opportunity to share and exchange your favorite healthy recipes.
Questions are encouraged and I will answer to the best of my ability. If I can't, I will try to steer you in the right direction. Naturally, I cannot give individual medical advice for personal health issues. I can give you information about medical conditions and the current treatments available.
You can now find past Health and Fitness News diaries here and on the right hand side of the Front Page.
Follow us on Twitter @StarsHollowGzt
Enchiladas, Tostadas and Tacos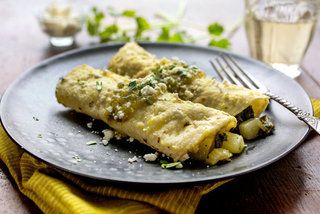 Lightness is not an attribute usually associated with enchiladas, the most comforting of Mexican tortilla foods, writes Martha Rose Shulman. But these enchiladas, filled with a mix of blanched seasoned chard and succulent diced chayote squash and covered with a classic cooked tomatillo salsa, are both light and incredibly satisfying.
Greens and Chayote Enchiladas With Salsa Verde
Lightness is not an attribute usually associated with enchiladas, but it is here.
Fried eggs on warm corn tortillas, topped with cooked tomato salsa – it's a classic dish.
These sweet and spicy tacos can be filled with chard of any color, or other greens like beet greens or amaranth.
This is by far my most popular tostada, appealing to both vegetarians and meat-eaters.
General Medicine/Family Medical
Can Statins Help Lower Lung Cancer Death Risk?

By Alan Mozes, HealthDay
Small reduction seen with cholesterol-lowering drugs, but study couldn't prove cause-and-effect link

May 1, 2015 (HealthDay News) — Taking the cholesterol-lowering medications known as statins for a year before getting a diagnosis of lung cancer was associated with a 12 percent lower risk of dying from that cancer, new research suggests.

The researchers from Northern Ireland also found indications that those who had a minimum of 12 statin prescriptions filled after being diagnosed with lung cancer saw their lung cancer death risk drop by as much as 19 percent.

But, study lead author Chris Cardwell stressed that the degree of the association seen between statin use and a lower risk for lung cancer death was "relatively small."
Cloudy Climes May Up Risk of Pancreatic Cancer

By Randy Dotinga, HealthDay
Shortage of vitamin D may be to blame

April 30, 2015 (HealthDay News) — People who live in regions with low sunlight may have a higher risk of pancreatic cancer, possibly because they don't get enough vitamin D from the sun, new research suggests.

"If you're living at a high latitude or in a place with a lot of heavy cloud cover, you can't make vitamin D most of the year, which results in a higher-than-normal risk of getting pancreatic cancer," said study co-author Dr. Cedric Garland. He is an adjunct professor with the University of California, San Diego School of Medicine's Department of Family Medicine and Public Health.
Heart Failure Implant and Weaker Memory, Thinking

By Dennis Thompson, HealthDay
Research suggests left ventricular assist devices aren't a magic bullet

April 30, 2015 (HealthDay News) — A mechanical device that restores a failing heart's ability to pump blood might contribute to a decline in memory and thinking in some patients, a new study reports.

Left ventricular assist devices are surgically implanted in patients with advanced heart failure who are awaiting a heart transplant or unable to receive one, said lead author Dr. Timothy Fendler, a research fellow at St. Luke's Mid America Heart Institute in Kansas City, Mo.
Experimental AIDS Vaccine Targets Hidden Virus

By Randy Dotinga, HealthDay
HIV-infected patients appear to get an immune system boost, study found

April 29, 2015 (HealthDay News) — Preliminary research suggests that an AIDS vaccine in development can ramp up the body's immune system, boosting the response to medications HIV-positive patients take.

Years of research will be required to confirm that the vaccine works, and researchers don't yet have the major funding needed to continue and push the experimental vaccine toward the market. Still, there's tremendous potential, said study senior author Dr. Barbara Ensoli, director of the National AIDS Center at the National Institute of Health in Rome, Italy.
This Leads to Fewer Type 1 Diabetes Eye Surgeries

By Serena Gordon, HealthDay
Intensive therapy cut risk of needing a procedure in half, researchers report

April 29, 2015 (HealthDay News) — Intensive management of type 1 diabetes can reduce the risk of having a diabetes-related eye surgery by nearly 50 percent, according to a new report.

But even for people who couldn't meet the very stringent blood sugar targets set for the study participants, just a 10 percent improvement in hemoglobin A1C — a two- to three-month estimate of average blood sugar levels — led to a 35 percent reduction in the risk of diabetes-related eye surgery, the study found.
COPD Tied to Raised Risk for Sudden Cardiac Death

By Mary Elizabeth Dallas, HealthDay
Experts weren't surprised, since smoking often contributes to the respiratory disease and heart trouble

April 29, 2015 (HealthDay News) — Chronic obstructive pulmonary disease (COPD) is already the third leading cause of death in the world, and a new European study finds the respiratory illness might also raise a person's odds for sudden cardiac death.

COPD is a progressive and incurable illness that involves a combination of emphysema and bronchitis, and is often tied to smoking. The researchers said that the disease has already been associated with an increased risk of heart disease and sudden cardiac death in certain high-risk patient populations.
UTIs Are Getting Tougher to Treat

By Rita Rubin, WebMD Health News
April 29, 2015 — If you've ever had one (or a dozen) urinary tract infections, you might not be surprised to learn that they're the most common bacterial infections in the United States.

What you might not know is that doctors are running out of oral antibiotics to treat such infections, which account for nearly 10 million annual visits to doctors' offices or hospital emergency departments.

That's happening as the bacteria causing them become more resistant to the medicines used to treat them. Antibiotic resistance in general is on the rise worldwide, but one especially troubling example is the rise in resistant strains of E coli, the bacteria that cause more than 80% of UTIs.
Few Sickle Cell Patients Receiving Beneficial Drug

By Amy Norton, HealthDay
Medication helps reduce painful episodes

April 28, 2015 (HealthDay News) — Few U.S. adults with sickle cell anemia are getting a recommended medication that can help them manage pain, breathing problems and other debilitating symptoms, according to a new study.

Using a national database, researchers found that less than one-quarter of sickle cell patients who should have been taking a drug called hydroxyurea actually were.
Gene Discoveries Could Help RA Treatment

By Steven Reinberg, HealthDay
New research reveals clues to disease severity, potential outcomes

April 28, 2015 (HealthDay News) — Genetic variations may hold clues to rheumatoid arthritis — suggesting not only who will develop the painful condition, but also predicting its severity and even who might die from it, a new study says.

"Genetic factors predisposing to disease, to disease severity, and response to treatment will allow tailoring treatment to individual patients' needs," said lead researcher Dr. Sebastien Viatte, a research fellow at the University of Manchester in England.
ER Practices Key to Helping Painkiller Addicts

By Mary Elizabeth Dallas, HealthDay
Giving patients drug that helps ease withdrawal works better than simple referrals, experts say

April 28, 2015 (HealthDay News) — A comparison of three treatments for narcotic painkiller addiction found that patients given the medication buprenorphine in the emergency department do better than those given only referrals.

Addiction to prescription narcotic painkillers such as Oxycontin or Vicodin is "a huge public health problem," study first author Dr. Gail D'Onofrio, chair of emergency medicine at Yale School of Medicine in New Haven, Conn., said in a university news release. Drug overdoses account for more deaths each day in the United States than car crashes, she and her colleagues noted.
MRI May Help Gauge Stroke Risk in Those With AFib

By Robert Preidt, HealthDay
People with atrial fibrillation could benefit, experts say

April 27, 2015 (HealthDay News) — Special MRI scans of the heart can help spot people with atrial fibrillation — a common heart rhythm disorder — who are at high risk for stroke, a new study shows.

The study also calls into question the mechanism linking atrial fibrillation with higher stroke risk, says a team reporting the findings April 27 in the Journal of the American Heart Association.
Hodgkin's Lymphoma and Long-Term Heart Risks

By Randy Dotinga, HealthDay
Study suggests chemotherapy, radiation can damage the heart for decades to come

April 27, 2015 (HealthDay News) — While treatment for Hodgkin's lymphoma can beat back the once-deadly cancer, it may also render patients vulnerable to heart disease decades later, a new study shows.

"Physicians and patients should be aware of the persistently increased risk of cardiovascular diseases throughout life," a team led by Flora van Leeuwen of the Netherlands Cancer Institute in Amsterdam, wrote in the report published online April 27 in JAMA Internal Medicine.
New Drug Class Slashes 'Bad' Cholesterol: Review

By Amy Norton, HealthDay
If approved, medications could be used by people who don't respond to statins

April 27, 2015 (HealthDay News) — A new class of cholesterol drug could sharply cut "bad" LDL cholesterol in people who don't fare well on commonly used cholesterol-lowering medications called statins, a new research review confirms.

The drugs, known as PCSK9 inhibitors, are not on the market yet. But the U.S. Food and Drug Administration (FDA) is expected to decide later this year on the first two medications in the class: evolocumab (Repatha) and alirocumab (Praluent).
U.S. Lowers Recommended Fluoride Levels in Drinking Water

By Dennis Thompson, HealthDay
Move is attempt to prevent teeth staining caused by overexposure to the mineral

April 27, 2015 (HealthDay News) — The U.S. government has decreased its recommended level of fluoride in drinking water for the first time in a half-century, to prevent staining of tooth enamel caused by overexposure to fluoride.

The optimal fluoride level in drinking water to prevent tooth decay should be 0.7 milligrams of fluoride per liter of water, the U.S. Department of Health and Human Services (HHS) announced Monday.

The new level falls at the bottom end of the previously recommended fluoridation range of 0.7 to 1.2 milligrams per liter, which was issued in 1962.
Women's Health
Nipple-Sparing Mastectomy vs Full Breast Removal

By Kathleen Doheny, HealthDay
No differences in survival or recurrence in women who chose to keep nipple, researcher says

May 1, 2015 (HealthDay News) — Women with early stage breast cancer who chose to preserve the nipple during a mastectomy had similar survival or recurrence rates to women who underwent full breast removal, a new study found.

"Nipple-sparing surgery is oncologically safe in carefully selected women with early stage breast cancer," said Dr. Lucy De La Cruz, a researcher at the University of Miami. She was scheduled to present her findings Thursday at the American Society of Breast Surgeons annual meeting, in Orlando, Fla.

Studies presented at medical meetings are considered preliminary until published in a peer-reviewed journal.
Experts Continue to Scale Back Annual Pap Smear

By Neil Osterweil, Medscape Medical News
May 1, 2015 – Many women were raised on the mantra "Pap smear once a year."

But for women 21 years and older at average risk for cervical cancer, getting screened once every 3 years should be enough, according to advice from the American College of Physicians (ACP).

There is also a recommendation against screening women younger than 21 for cervical cancer. Also, doctors should not test for human papillomavirus (HPV) infections in women younger than 30, the group says.

The advice was released at the ACP's internal medicine conference and published online in the Annals of Internal Medicine.
Sharing Breast Milk May Pose Risks

By Mary Elizabeth Dallas, HealthDay
Survey shows few ask about health of donor, discuss option with doctor

April 30, 2015 (HealthDay News) — Women may be using shared breast milk from friends and family, but they don't always consider the risks involved with providing donor milk to their babies, a new survey shows.

As many as one-third of women don't consider the health of a breast milk donor. The researchers also found few women are discussing with their doctor the option of using donor breast milk from a friend or family member before engaging in the practice.
Many Pregnant Women Think E-Cigs 'Safer'

By Steven Reinberg, HealthDay
But expectant moms shouldn't use nicotine in any form, experts say

April 30, 2015 (HealthDay News) — More than 40 percent of pregnant women surveyed think electronic cigarettes are less harmful than tobacco cigarettes, according to a new study.

What's more, only 57 percent of the women believed that e-cigarettes contain nicotine. And fewer than two-thirds of the women thought that e-cigarettes could be addictive.

"This study is concerning," said Dr. Edward McCabe, medical director of the March of Dimes.
Breast Reconstruction May Mean Multiple Surgeries

By Steven Reinberg, HealthDay
Study finds most breast cancer patients will need two or more procedures to complete process

April 30, 2015 (HealthDay News) — Most women undergoing breast reconstruction after a mastectomy will need several operations, a new study finds.

Among nearly 4,000 women studied, 88 percent had at least two breast reconstruction operations, 65 percent had more than two, and 39 percent had four or more, the Canadian researchers reported.
Women's Heart Health: Lower Stress, BP Important

By Steven Reinberg, HealthDay

Managing stress as important as lowering blood pressure to prevent heart attack, expert says

April 29, 2015 (HealthDay News) — Middle-aged and older women who experience a life-threatening illness or the death of a loved one may face a 65 percent increased risk of heart attack, a new study suggests.

And having a history of money problems might double the heart attack risk, the study authors added.

Such traumatic events can increase a woman's stress levels to the point where her heart health may be harmed, the researchers explained.
Women May Have Tougher Recovery From Concussion

By Randy Dotinga, HealthDay
MRI study suggests working memory doesn't bounce back quickly as it does in men

April 28, 2015 (HealthDay News) — New research from Taiwan uncovers more evidence that women may have a tougher time recovering their memory after concussions.

Scientists don't know why the brains of women seem to respond to these brain injuries differently from those of men. But experts think it might have something to do with differences in male and female brains, or the way in which men and women are injured when their heads hit something.
Breastfeeding May Lower Breast Cancer Recurrence

By Kathleen Doheny, HealthDay
Strongest benefit seen in most common types of tumors, researchers say

April 28, 2015 (HealthDay News) — Women who breast-feed their babies and later develop breast cancer are less likely to have the cancer return or to die from it than women who do not breast-feed, new research shows.

"We found in this study of over 1,600 women with breast cancer that those who previously breast-fed had a 30 percent overall decreased risk of their breast cancer recurring," said study leader Marilyn Kwan, a research scientist at the Kaiser Permanente division of research in Oakland, Calif. "We also found those who previously breast-fed had a 28 percent reduced risk of dying from their breast cancer."

The study was published online April 28 in the Journal of the National Cancer Institute.
HPV Vaccine Produces Early Benefits for Teen Girls

By Dennis Thompson, HealthDay
Risk of precancerous changes dropped 44 percent several years after immunization

April 27, 2015 (HealthDay News) — Girls as young as 14 are receiving important health benefits from the HPV vaccine, which protects against a sexually transmitted virus that causes cervical cancer, a new study reports.

Canadian girls who received the vaccine around age 13 experienced a "large and significant reduction" in cases of cervical dysplasia — an abnormal precancerous lesion caused by human papillomavirus (HPV) — at ages 14 to 17, researchers found.

Additionally, the girls suffered fewer cases of genital warts, which are also caused by HPV.
Pediatric Health
3D 'Printout' Device Keeps Ill Babies Breathing

By Dennis Thompson, HealthDay
Flexible implant adapts with child's growth, researchers say

April 29, 2015 (HealthDay News) — An implant created with a 3D printer has saved the lives of three baby boys near death from a rare airway disease.

University of Michigan researchers are calling the implant a "4D" device because they successfully engineered it to adapt to the children's growth over time.

The boys — from 3 months to 16 months old — suffered from a condition called tracheobronchomalacia, which occurs when the airway walls are too weak and collapse during breathing.
Milder Autism Typically Diagnosed Later in Girls

By Dennis Thompson, HealthDay
They're more likely to show social awkwardness rather than physical symptoms, study finds

April 28, 2015 (HealthDay News) — Girls on the milder end of the autism spectrum tend to be diagnosed at a later age than boys, possibly because their symptoms are less severe, a new study has found.

Doctors diagnosed girls with Asperger's syndrome and pervasive developmental disorder months later than boys who had the same disorders, according to the study.
Doctors: Head Lice Should Not Bar Kids From School

By Robert Preidt, HealthDay
American Academy of Pediatrics also gives advice on best medicines to treat infestation

April 27, 2015 (HealthDay News) — Outbreaks of head lice in kids can be effectively treated without banning infected children from school, new guidelines from the American Academy of Pediatrics (AAP) say.

In fact, the AAP believes that doctors and other health care professionals should educate schools and communities that "no-nit" policies are unfair and should not be implemented.

Children found to have head lice or nits can finish the school day, be treated and return to school, the AAP says.
More U.S. Newborns Enduring Drug Withdrawal: Study

By Tara Haelle, HealthDay
Number of babies in intensive care for addiction treatment four times higher than a decade ago

April 26, 2015 (HealthDay News) — The number of U.S. infants admitted to neonatal intensive care units to treat symptoms of drug withdrawal has nearly quadrupled since 2004, researchers report.

Neonatal abstinence syndrome — a drug-withdrawal syndrome that often occurs after exposure to prescription narcotic painkillers during pregnancy — affected only seven babies for every 1,000 admitted to a neonatal intensive care unit (NICU) in 2004. By 2013, that number had jumped to 27 infants for every 1,000 babies in the NICU, the study revealed.
Very Young Kids Often Use Tablets, Smartphones

By Tara Haelle, HealthDay
By age 2, many spend an hour or more a day on mobile devices, but parents have concerns

April 26, 2015 (HealthDay News) — Up to half of very young children use smartphones and tablets in some way before their first birthday, a new study finds. But parents still worry about their children's use of mobile media, a separate study says.

"We were not surprised to find out children were exposed to mobile devices at a young age," said Dr. Hilda Kabali, a pediatric resident at Einstein Medical Center in Philadelphia, and the author of the study on babies' mobile use. "Most parents now have mobile devices and children are attracted to them."
Just 1 Hour of Daily TV Boosts Kids' Obesity Risk

By Kathleen Doheny, HealthDay
Odds increased nearly 50 percent with 60 minutes or more of daily screen time

April 26, 2015 (HealthDay News) — Watching television, even for just an hour a day, may boost the risk that young children will be overweight or obese, according to new research.

"Children who watch one to two hours of TV a day, as opposed to those who watch less, are more likely to be overweight and obese at kindergarten and first grade," said the study's lead author, Dr. Mark DeBoer, associate professor of pediatrics at the University of Virginia.
Nutrition/Diet/Fitness
2-Minute Hourly Walk May Offset Sitting's Effects

By Mary Elizabeth Dallas, HealthDay
Study found short bouts of light activity seem to boost longevity

April 30, 2015 (HealthDay News) — Getting up and walking for two minutes every hour could help reverse the negative health effects from prolonged sitting, new research suggests.

Previous studies have shown that sitting for extended periods of time every day can increase the risk of a number of health issues, such as heart disease, diabetes and premature death.

Current exercise recommendations advise adults to get at least 2.5 hours of moderate physical activity each week. But 80 percent of Americans don't meet this goal.
Want to Stay Slim? Keep Food Out of Sight

By Mary Elizabeth Dallas, HealthDay
Low self-esteem is also linked to obesity, study finds

April 30, 2015 (HealthDay News) — With food, seeing it is eating it, a new study suggests.

People who keep food in plain sight around the house are more likely to be obese, researchers report, while low self-esteem is another risk factor.

"Self-esteem is important because when adults don't feel good about themselves, there may be less incentive for implementing behavioral changes in the home environment," study author Charles Emery, a professor of psychology at Ohio State, said in a university news release.

The study, published April 28 in the International Journal of Obesity, involved 100 volunteers aged 20 to 78. Of these participants, half were obese and the other half were normal weight.
Dropping 1 Sugary Soda a Day May Cut Diabetes Risk

By Amy Norton, HealthDay
Drinking water, unsweetened tea or coffee instead lowered chances of blood sugar disease by 25 percent

April 30, 2015 (HealthDay News) — People who love sugary sodas and flavored milk may have a heightened risk of type 2 diabetes, regardless of their body weight, a large new study finds.

The good news, the researchers said, is that swapping just one of those drinks each day — for water or unsweetened coffee or tea — could lower diabetes risk by up to 25 percent.

The findings, reported online April 30 in the journal Diabetologia, add to a large body of evidence linking sugary drinks and type 2 diabetes. Type 2 is the most common form of diabetes, and often affects people who are obese.
Coming Soon: A Test to Gauge Your Obesity Risk?

By Alan Mozes, HealthDay
Certain digestive byproducts could point to trouble, best treatments — someday, researchers say

April 30, 2015 (HealthDay News) — Researchers say they have successfully linked certain byproducts of digestion to the risk of excess body fat.

Eventually, these findings might lead to more personalized interventions for people who are identified as "at-risk" for obesity, including diet, exercise or supplements, such as probiotics.

The team of international researchers constructed an in-depth biochemical "map" that tracked the way food is processed and broken down by the body. This enabled the investigators to take a snapshot of the end product of digestion: molecules known as metabolites.
Diet Switch May Lower Colon Cancer Risk in Blacks

By Mary Elizabeth Dallas, HealthDay
Study found more polyps, other markers of colon tumor risk in those eating 'Western' high-fat, low-fiber fare

pril 28, 2015 (HealthDay News) — When a group of black Americans switched their diet from a typical American one to that of South Africans, certain risk factors for colon cancer began to fade away, a small study found.

The change was rapid, the researchers noted, suggesting the power of diet to alter colon cancer risk.

"Our study suggests that Westernization of the diet induces changes in [signals] of colon cancer risk within two weeks," study co-author Stephen O'Keefe, of the University of Pittsburgh, said in a news release from the Imperial College London.