Welcome to The Breakfast Club! We're a disorganized group of rebel lefties who hang out and chat if and when we're not too hungover we've been bailed out we're not too exhausted from last night's (CENSORED) the caffeine kicks in. Join us every weekday morning at 9am (ET) and weekend morning at 10:30am (ET) to talk about current news and our boring lives and to make fun of LaEscapee! If we are ever running late, it's PhilJD's fault.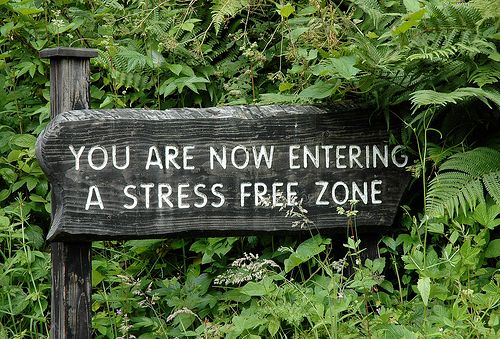 This Day in History
President John F. Kennedy rallies West Berlin during the Cold War; The U.N. Charter signed; Scientists complete first rough map of the human genetic code; Charlie Chaplin's 'The Gold Rush' premieres.
Breakfast Tunes
Something to Think about over Coffee Prozac
I used to think that anyone doing anything weird was weird. I suddenly realized that anyone doing anything weird wasn't weird at all and it was the people saying they were weird that were weird.
Breakfast News
Weekend deadline for Greece after negotiations draw blank
Greece's creditors have set the country a weekend deadline to avoid default and stay in the eurozone, after more than 24 hours of non-stop Brussels negotiations at the highest level resulted in stalemate.

After talks between Athens and its creditors failed to reach an agreement on Thursday, a further meeting of eurozone finance ministers will be held on Saturday in a bid to achieve a breakthrough. With the German chancellor Angela Merkel insisting that a deal must be reached before markets open on Monday morning, Greece is now running out of time to secure an accord and make a €1.6bn payment to the International Monetary Fund (IMF) on Tuesday.
Obamacare upheld by US supreme court as conservative justices rescue law
Barack Obama celebrated a decisive victory for his healthcare reforms after the US supreme court threw out a Republican-led legal challenge that could have gutted the legislation and stripped millions of Americans of their health insurance. [..]

The decision in the high-stakes case of King v Burwell all but guarantees that the law, more commonly known as Obamacare, will survive intact until at least the 2016 election, giving its supporters hope that the reforms will become impossible to reverse – even if a Republican is elected to the White House.
HIV epidemic will rebound dramatically without more funding, warn experts
The world could see the HIV epidemic rebound dramatically if countries fail to increase funding and expand access to drugs in the next five years, according to a major report.

The analysis, by the UNAids and Lancet Commission, highlights a "fragile window of opportunity" for maintaining progress on curbing deaths and infections and suggests that progress made during the past decade could easily be reversed.

"We must face hard truths – if the current rate of new HIV infections continues, merely sustaining the major efforts we already have in place will not be enough to stop deaths from Aids increasing within five years in many countries," said Prof Peter Piot, director of the London School of Hygiene and Tropical Medicine, and lead author of the report.
Landmark ruling finds 'gay conversion therapy' broke consumer fraud law
A New Jersey group that claimed it could "cure" gay people and make them straight has been ordered to pay $72,400 in damages to its former clients, after being found by a jury to have broken the state's consumer fraud protection law.

A jury of seven men and women took about three hours to reach what is being hailed as a landmark civil-rights verdict on Thursday against the founders of Jews Offering New Alternatives for Healing (Jonah), a group that said it had provided "gay conversion therapy" to clients largely from the Jewish faith.

The group was sued by three former clients and two mothers of ex-clients, who collectively told the court in Jersey City that they had suffered great psychological damage as well as considerable financial loss as a result of the fraudulent program.
Mandatory vaccination bill for public schools passes California legislature
Four months after a measles outbreak that began at the Disneyland theme park ran its cross-country course, the California general assembly on Thursday approved a bill that would require all children in public schools to be vaccinated.

The bill, which lays out what would be one of the strictest vaccination regimes in the country, would eliminate current exceptions that allow for students to go unvaccinated due to personal beliefs or on religious grounds.

It was unclear whether Governor Jerry Brown intended to sign the bill, which opponents said would intrude on families' private health decisions.

A move to close the personal belief loophole gained steamed after an outbreak of measles that began late last year in Disneyland, the San Diego-area theme park.
Kansas judge blocks ban on so-called 'dismemberment abortion' procedure
A Kansas judge on Thursday blocked the state's first-in-the-nation ban on a procedure that opponents refer to as "dismemberment abortion", concluding it would likely present too big an obstacle for women seeking to end their pregnancies.

Shawnee County district court judge Larry Hendricks ruled in a lawsuit filed earlier this month by the New York-based Center for Reproductive Rights. The center represents two Kansas abortion providers and argued the law would force women to undergo riskier procedures or forgo abortions.

The center argued that the procedure banned by the law is used in 95% of second trimester abortions nationally and said previous US supreme court rulings don't allow a state to ban the most common method for terminating a pregnancy. Hendricks said those arguments were likely to prevail, even though alternative abortion methods still would be legal.
—–
Must Read Blog Posts
Would CIA Whistleblower Jeffrey Sterling Be in Prison If He Were White? Norman Solomon, FDL
The Other Symbols of Oppression Charles Pierce, Esquire Politics
Paradigm Change Through Authority and Arguments about Truth Ed Walker, emptywheel
TPP: 13 Democratic Senators Invite Republicans to Make Them Laughing Stocks and More Serious Matters Joe Firestone, New Economic Perspectives
The most frightening statistic you will see this week
Now-former prospective Democratic candidate Jim Webb swings, misses on Confederate flag Jon Green, AMERICAblog
European Taxi Drivers Lose Their Collective Mind Over Uber Mike Masnick, Techdirt
—–
Your Moment of Zen
—–