I only took one semester of french and all I remember is my excuse for missing my mid term je suis malade.
Google translate says Apportez sur le stupide means Bring on the stupid. My advice: Don't turn on the tv machine for at least another month or witness the tragedy of a Tsunami of Stupid in endless video loop.
Today's TBC will hopefully offer a momentary break from chicken hawk war chants of "We have to fight them over there before we fight them here" and "We can't have encryption or any kind of privacy because no group in the history of mankind has ever coordinated an attack that killed hundreds of people without the internet", "racial profiling works", AND "They hate us for our freedom".  Here goes nothing.
Welcome to The Breakfast Club! We're a disorganized group of rebel lefties who hang out and chat if and when we're not too hungover we've been bailed out we're not too exhausted from last night's (CENSORED) the caffeine kicks in. Join us every weekday morning at 9am (ET) and weekend morning at 10:30am (ET) to talk about current news and our boring lives and to make fun of LaEscapee! If we are ever running late, it's PhilJD's fault.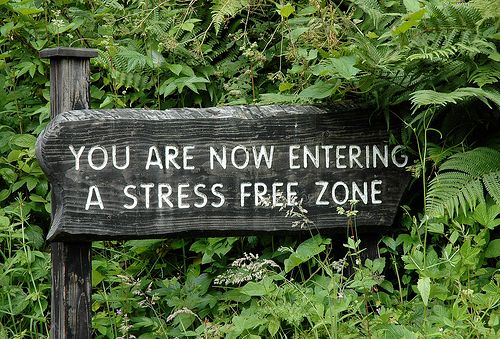 Sherman's March begins; Articles of Confederation adopted; Joey Buttafuoco pleads guilty to statuatory rape.
Something to Think about, Breakfast News & Blogs Below
Hundreds of Mormons quit church in Utah in protest at same-sex policy
Reuters
Hundreds of members of the Church of Latter Day Saints mailed or handed in letters quitting the Mormon church on Saturday to protest against a new policy barring children of married same-sex couples from being baptized until they are adults.

Leaders of the church approved the policy last week. It added same-sex marriage to acts considered to be a renunciation of the Mormon faith and thus subject to church discipline, including excommunication.

"This is about compassion and supporting our community," A protest in a Salt Lake City park one organiser, Brooke Swallow, said: "No longer are we going to keep our mouths shut." …
On Eve of G20 Summit, Global Climate Actions Say: 'Stop Funding the Problem'
Deirdre Fulton, Common Dreams
Ahead of G20 meetings starting Sunday in Turkey, more than 60 organizations representing millions of people from around the world mobilized to demand world leaders "stop funding the problem" and put an end to fossil fuel subsidies.

Happening on and offline, the Stop Funding Fossil Fuels day of action targets G20 countries for doling out over $450 billion USD per year to oil, gas, and coal companies for the exploration and production of fossil fuels—despite having vowed to stop doing so.

"It is outrageous that despite years of promises, G20 countries are still handing out hundreds of billions of dollars in public money every year to some of the richest, most polluting companies on the planet," said David Turnbull, campaigns director of Oil Change International, which just this week released a report showing that the U.S. government alone is providing more than $20 billion a year to prop up fossil fuels industry. "It is time to stop paying polluters to fuel the climate crisis and instead focus on supporting safe, clean, and renewable energy." …
Medicaid cuts imperil hospitals that serve the poor
Ben Hattem, AlJazeera
NEW YORK — At Kings County Hospital in Brooklyn, it takes, on average, two hours to see an emergency room doctor, 13 more to be admitted to the hospital and nine after that to get a bed. Five percent of patients — five times the national average — simply leave without being seen at all.

Nurses at public hospitals throughout New York City say they routinely care for 10 to 13 patients at a time. The New York State Nurses Association recommends that workloads for most nurses range from 1 to 4 patients.

And when the city and state governments started slashing their budgets in 2009 as the economic crisis deepened, the city's public hospital system had to shutter clinics in the Bronx, Brooklyn and Queens to try to close a widening budget gap.

This is the face of New York City's looming public health care crisis — and it's being mirrored across the country. Since the recession, public health systems have struggled to stay afloat as state governments cut their share of Medicaid spending and the Affordable Care Act scales down federal payments for treating uninsured patients, whose numbers the law presumed would plummet as a result of the Medicaid expansion. With the biggest of the ACA's cuts still to come, many public hospitals now face grave threats to their bottom line. …
Something to Think about over
Coffee

Prozac

No Ticket, No Driver: Police Stop Google Self-Driving Car
AP
A California police officer made a traffic stop, but wrote no ticket. There was no driver to give it to anyway.

Mountain View police said in a statement that an officer pulled over a Google self-driving car that was being tested on local roads Thursday.

The officer noticed the car going a road-clogging 24 mph in a 35 mph zone and realized it was a Google Autonomous Vehicle. He stopped the car and contacted its operators to let them know it was impeding traffic, but no citation was given. …