Welcome to The Breakfast Club! We're a disorganized group of rebel lefties who hang out and chat if and when we're not too hungover we've been bailed out we're not too exhausted from last night's (CENSORED) the caffeine kicks in. Join us every weekday morning at 9am (ET) and weekend morning at 10:30am (ET) to talk about current news and our boring lives and to make fun of LaEscapee! If we are ever running late, it's PhilJD's fault.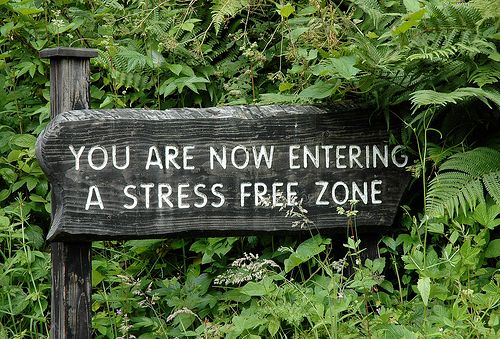 This Day in History
Dr. Sam Sheppard acquitted of murder in new trial; U.S. and U.S.S.R. form diplomatic ties; Second anthrax letter found sent to Capitol Hill; Actor William Holden dies; 'Sound of Music' hits Broadway.
Breakfast Tunes
Something to Think about over
Coffee

Prozac
All we are saying is give peace a chance.
Breakfast News
G20: Barack Obama and Vladimir Putin agree to Syrian-led transition
The United States and Russia have reached consensus at the G20 on the need for "a Syrian-led and Syrian-owned political transition" following a sidelines meeting between Barack Obama and Vladimir Putin on Sunday.
A White House official said Obama and Putin had agreed the United Nations would mediate negotiations between the Syrian opposition and the regime after a ceasefire.
The thaw between Obama and Putin came in the lead-up to the summit's working dinner, where G20 leaders were due to focus on strategies to counter violent extremism.
US transfers five Guantánamo Bay detainees to United Arab Emirates
The United States has announced the transfer of five detainees from Guantánamo Bay to the United Arab Emirates, part of a long-delayed plan to close the controversial military prison.
The move means that 107 detainees remain at the prison in Cuba, the Pentagon said in a statement, adding that it was "grateful to the government of the United Arab Emirates for its willingness to support ongoing US efforts to close the Guantánamo Bay detention facility".
The five Yemeni men, who were held for more than 13 years, were named as: Ali Ahmad Mohammed al-Razihi, Khalid Abd-al-Jabbar Mohammed Uthman al-Qadasi, Adil Said al-Hajj Ubayd al-Busays, Sulayman Awad Bin Uqayl al-Nahdi and Fahmi Salem Said al-Asani.
Myanmar's Muslims win no seats in new parliament
No Muslims in majority-Buddhist Myanmar were elected to parliament, final election figures show, with all the current representatives losing their seats and new Muslim candidates defeated in their constituencies.
Officially making up 4% of the country's 51 million people – although others say the figure is much higher – Muslims found themselves a target of hatred in the lead up to the polls.
The hardline nationalist movement the Committee for the Protection of Race and Religion, or Ma Ba Tha, has led rallies across the country declaring Islam a threat to Buddhism.
Hundreds of Mormons quit church in Utah in protest at same-sex policy
Hundreds of members of the Church of Latter Day Saints mailed or handed in letters quitting the Mormon church on Saturday to protest against a new policy barring children of married same-sex couples from being baptized until they are adults.Leaders of the church approved the policy last week. It added same-sex marriage to acts considered to be a renunciation of the Mormon faith and thus subject to church discipline, including excommunication."This is about compassion and supporting our community," A protest in a Salt Lake City park one organiser, Brooke Swallow, said: "No longer are we going to keep our mouths shut."
Fukushima's radioactive wasteland turns into art gallery
When Fukushima Daiichi nuclear power plant went into meltdown on 11 March 2011, thousands of people jumped in their cars and fled north. Some had second thoughts. They stopped to check the direction of the wind, then drove in the opposite direction, away from the plume of radiation spreading from the stricken plant.
"It was an everyday form of knowledge that can be extraordinarily important in times of crisis," said Jason Waite, one of the curators of an art project that has opened, without fanfare, inside Fukushima's nuclear exclusion zone.
It was also the inspiration for the project's title, Don't Follow the Wind, a collaboration between 12 Japanese and foreign artists who have put together what might be the most inaccessible art exhibition in the world.
Ghost deer haunt New York cold war bomb site under threat from developers
Hundreds of ghostly white deer roaming among overgrown munitions bunkers at a sprawling former US army weapons depot face an uncertain future, after living and breeding largely undisturbed since the middle of last century.
The white deer with a genetic quirk that developed naturally on the 7,000-acre, fenced-in expanse have thrived, even as the depot itself has transitioned from one of the most important cold war storehouses of bombs and ammunition to a decommissioned relic.
Now, as local officials seek to put the old Seneca army depot up for bids next month, there is concern that the sale could also mean the end of the line for the unusual white deer.
A group of residents dedicated to saving the animals has proposed turning the old depot into a world-class tourist attraction to show off both its rich military history and its unusual wildlife. The Nature Conservancy also is looking at options for preserving the largely undeveloped landscape.
Must Read Blog Posts
Exploiting Emotions About Paris to Blame Snowden, Distract from Actual Culprits Who Empowered ISIS Glenn Greenwals, The Intercept
Microaggression and Macroexploitation Lambert Strether of Corrente, naked capitalism
So what's the fallout? digby, Hullabaloo
Let's listen to Bill Maher Sophia A. McClennen, Salon
We brought this on ourselves: After Paris, it is time to square our "values" with our history Patrick L. Smith, Salon