Welcome to The Breakfast Club! We're a disorganized group of rebel lefties who hang out and chat if and when we're not too hungover we've been bailed out we're not too exhausted from last night's (CENSORED) the caffeine kicks in. Join us every weekday morning at 9am (ET) and weekend morning at 10:30am (ET) to talk about current news and our boring lives and to make fun of LaEscapee! If we are ever running late, it's PhilJD's fault.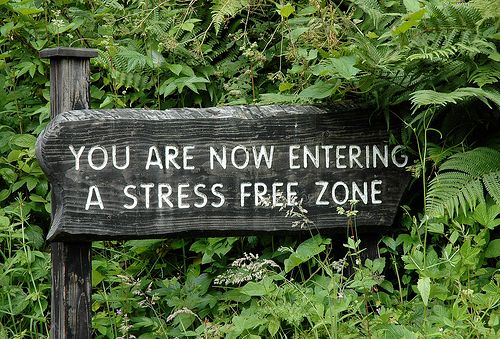 Thomas Edison demonstrates light bulb; The United States winds down the Marshall Plan; Actor Anthony Hopkins, composer Jule Styne and musician Donna Summer are born.
Something to Think about, Breakfast News & Blogs Below

We Will Have to Endure 2016 One Second Longer Than an Average Year
Danny Lewis, Smithsonian
For some, the end of 2016 can't come soon enough. But they'll have to hold on for an extra second longer on New Year's Eve thanks to the ocean, of all things. There are many forces that work on our big blue marble—the ocean tides being one of them. And this ebb and flow actually slows the Earth's rotation by about 2 milliseconds per day.

"The earth's rotation changes on many different timescales because of all sorts of different factors," NASA physicist Richard Gross tells Joseph Stromberg for Vox. "Basically, anything that substantially changes the distribution of mass throughout the earth will do it."

For millennia, humans measured time based on astronomical events, such as the passage of the sun through the sky. But 50 years ago, the world's official timekeepers switched to a more standard measurement: the amount of time it takes for a single atom of cesium to vibrate, Blaine Friedlander reports for The Washington Post. One second is about 9,192,631,770 vibrations. …

iPhone manufacturer Foxconn plans to replace almost every human worker with robots
Nick Statt, The Verge
Foxconn, the Taiwanese manufacturing giant behind Apple's iPhone and numerous other major electronics devices, aims to automate away a vast majority of its human employees, according to a report from DigiTimes. Dai Jia-peng, the general manager of Foxconn's automation committee, says the company has a three-phase plan in place to automate its Chinese factories using software and in-house robotics units, known as Foxbots.
…
Complicating the matter is the Chinese government, which has incentivized human employment in the country. In areas like Chengdu, Shenzhen, and Zhengzhou, local governments have doled out billions of dollars in bonuses, energy contracts, and public infrastructure to Foxconn to allow the company to expand. As of last year, Foxconn employed as many as 1.2 million people, making it one of the largest employers in the world. More than 1 million of those workers reside in China, often at elaborate, city-like campuses that house and feed employees.
…
There is, however, a central side effect to automation that would specifically benefit a company like Foxconn. The manufacturer has been plagued by its sometimes abysmal worker conditions and a high rate of employee suicide. So much so in fact that Foxconn had to install suicide netting at factories throughout China and take measures to protect itself against employee litigation. By replacing humans with robots, Foxconn would relieve itself of any issues stemming from its treatment of workers without having to actually improve living and working conditions or increase wages. But in doing so, it will ultimately end up putting hundreds of thousands, if not millions, of people out of work.

Miami police officers reportedly joked about using black area for target practice
Associated Press in Miami
An internal Miami police investigation has found three rookie officers joked in a group chat about using the city's primarily black neighborhoods for target practice.

According to investigation documents obtained by the Miami Herald, the officers told an investigator they were only joking. The newspaper said officers Kevin Bergnes, Miguel Valdes and Bruce Alcin were fired two days before Christmas. It said Alcin is African American and Valdes has a black grandfather.

The remarks upset colleagues and came as the department is under supervision of the US Department of Justice following a series of police shootings. …

Mormon choir member quits over Trump inauguration performance
Staff and agencies, The Guardian
A member of the Mormon Tabernacle Choir says she has resigned from the famed group over its decision to perform at next month's inauguration of Donald Trump, a performance she said would be an endorsement of "tyranny and fascism".

She added: "I only know I could never 'throw roses to Hitler.' And I certainly could never sing for him."

Organizers of the inauguration, in Washington DC on 20 January, have faced problems in attracting top-level talent. …

U.N. experts slam Ecuador over forced closure of land rights group
Sebastien Malo, Reuters
NEW YORK (Thomson Reuters Foundation) – The United Nations criticized the government of Ecuador on Friday for ordering the closure of a land rights advocacy group that supports an indigenous community protesting mining plans in land they claim as their ancestral home.

The crackdown by Ecuadorian authorities on Quito-based Accion Ecologica was part of a pattern that threatened freedom of association in the country, a group of six U.N. rights experts said in a statement.
…
Last week the Ecuadorian government initiated Accion Ecologica's dissolution – two days after the group called for a public inquiry on attacks against indigenous and environmental rights, according to the United Nations statement. …
Something to Think about over
Coffee

Prozac

About 70 employees get sick after health department party
SANTA FE, N.M. (AP) — The New Mexico Department of Health says dozens of its employees became sick after its holiday party.

The New Mexican reports that about 70 staff members say they had gastrointestinal issues after the luncheon last week. A spokesman says more than 200 employees attended the catered luncheon at the Harold Runnels Building in Santa Fe.

Health Secretary Lynn Gallgher said Monday that investigators have not identified a specific contaminated food. She told her staff that the outbreak appears likely to have been caused by bacillus cereus or clostridium perfingens. Both can cause food-borne illness.

Epidemiologists are awaiting the results of laboratory test.