Welcome to The Breakfast Club! We're a disorganized group of rebel lefties who hang out and chat if and when we're not too hungover we've been bailed out we're not too exhausted from last night's (CENSORED) the caffeine kicks in. Join us every weekday morning at 9am (ET) and weekend morning at 10:30am (ET) to talk about current news and our boring lives and to make fun of LaEscapee! If we are ever running late, it's PhilJD's fault.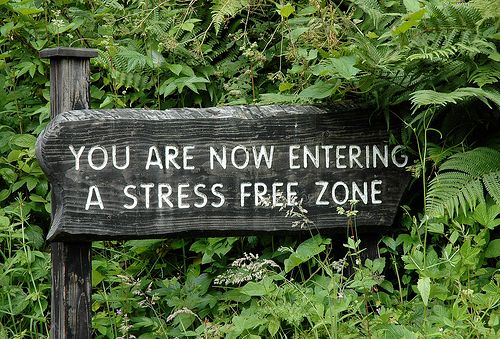 AP's Today in History for January 15th
Martin Luther King, Junior born;Richard Nixon suspends U.S. offensive in Vietnam; Queen Elizabeth the First crowned; Work completed on Pentagon;first Super Bowl takes place.
Something to Think about, Breakfast News & Blogs Below

Protests escalate over Louisiana pipeline by company behind Dakota Access
Michael Patrick Welch, The Guardian
Scott Eustis did not stop smiling for hours. The coastal wetland specialist with the Gulf Restoration Network was attending a public hearing in Baton Rouge. Its subject was a pipeline extension that would run directly through the Atchafalaya Basin, the world's largest natural swamp. Eustis was surprised to be joined by more than 400 others.

"This is like 50 times the amount of people we have at most of these meetings," said Eustis, adding that the proposed pipeline was "the biggest and baddest I've seen in my career".

The company behind the pipeline, Energy Transfer Partners (ETP), had seemed to turn its attention to Louisiana just one day after Native American protesters thwarted the company's Dakota Access project last month. …

Airstrike thought to target Isis kills up to 30 civilians in Mosul
Staff and agencies, Guardian
Residents of the Iraqi city of Mosul have said up to 30 civilians were killed in an airstrike on a district held by Islamic State this week.

The witnesses said it was not immediately clear if the attack was carried out by the US-led coalition fighting Isis, or by Iraqi forces that have been making advances in the city.

They said they saw at least three missiles hit the western Mosul al-Jadida area on Thursday, in a raid that appeared to target the house of senior militant Harbi Abdel Qader. …

EPA Acknowledges Neonics' Harm to Bees, Then 'Bows to Pesticide Industry'
Andrea Germanos, Common Dreams
The Environmental Protection Agency on Thursday published two bee-related announcements, but with both, say environmental groups, the agency has failed the pollinators.

One was its "Policy to Mitigate the Acute Risk to Bees from Pesticide Products." It states that the "policy is not a regulation or an order and, therefore, does not legally compel changes to pesticide product registrations."

The other release was a set of draft risk assessments for three neonicotinoids, or "neonics." They are the most widely used class of insecticides, and they have been linked to bee harm. The new assessments were for clothianidin, thiamethoxam, and dinotefuran, and an updated assessment on another, imidacloprid, was also included. …

The Pentagon Just Exonerated Itself for Slaughtering Dozens of Afghan Civilians
Sarah Lazare, AlterNet
In early November, U.S. and Afghan forces massacred dozens of civilians, and wounded far more, during a military operation in Buz-e Kandahari, a village in Kunduz. Now, more than two months later, the U.S. military has released a sparsely detailed report exonerating itself for the killing of innocents.

A U.S. military investigation published Thursday acknowledges the high death toll. "The investigation determined, regretfully, that 33 civilians were killed and 27 wounded," the report states. But a local official told the Associated Press that the U.S. military's official death count is low. "More than 50 people, including women and children, were killed in the Afghan and U.S. forces' attack in Buz-e Kandahari," said Toryalia Kakar, a deputy provincial council member, journalist Rahim Faiez reports.

The U.S. report goes on to claim that the individuals were killed in "self defense," but does not provide evidence to confirm its narrative. According to the account, the operation was "carried out by Afghan special operation forces with a smaller U.S. element to provide advice and assistance" to target "Taliban leaders." The military acknowledges that it provided "aerial fire support," in addition to on-the-ground forces. …

US Workers Who Make BPA Have Enormous Loads of It in Their Bodies
Brian Bienkowski, Environmental Health News
US workers in industries that use or manufacture BPA have, on average, 70 times more of the chemical in their bodies than the general public — levels well above what has been shown to impact reproduction, according to a study published this month.

The federal study is the first to look at bisphenol-A (BPA) exposure in US manufacturing. It found that some workers are loaded with the endocrine-disrupting compound after a couple days at work. The research suggests that certain jobs may leave people with potentially dangerous BPA levels in their body, which could spur health impacts such as hampering their ability to reproduce.

"I keep thinking we should be surprised of these extraordinary high levels of exposure, but I'm not. It fits with what we know about biology," said Laura Vandenberg, an assistant professor of environmental health at the University of Massachusetts Amherst who was not involved in the study. "If people are covered in BPA at work, they are going to absorb that chemical through their skin." …
Lunch Edition Addition
Something to Think about over
Coffee

Prozac

Most charges dropped vs. man in bunny suit, air horn case
HOPATCONG, N.J. (AP) — Prosecutors have dropped most charges against two New Jersey brothers stemming from an incident in which one of them wore a bunny costume and repeatedly blew an air horn inside a police station.

The New Jersey Herald reports the Sussex County Prosecutor's Office will not pursue charges of harassment, obstruction, and resisting arrest against Kevin Hemmerich because of insufficient evidence. Similar charges were also dismissed against Jason Hemmerich.

Prosecutors are still charging Kevin Hemmerich with disorderly conduct.

On Nov. 17, Kevin Hemmerich, accompanied by his brother, entered the Hopatcong Police Department lobby to turn himself in for an outstanding warrant. Kevin Hemmerich was dressed in a bunny costume and repeatedly blew the air horn.

A police officer slapped Kevin Hemmerich after asking him why he was blowing the horn. The officer was charged with assault.