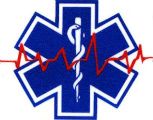 Welcome to the Stars Hollow Gazette's Health and Fitness News weekly diary. It will publish on Saturday afternoon and be open for discussion about health related issues including diet, exercise, health and health care issues, as well as, tips on what you can do when there is a medical emergency. Also an opportunity to share and exchange your favorite healthy recipes.
Questions are encouraged and I will answer to the best of my ability. If I can't, I will try to steer you in the right direction. Naturally, I cannot give individual medical advice for personal health issues. I can give you information about medical conditions and the current treatments available.
You can now find past Health and Fitness News diaries here.
Follow us on Twitter @StarsHollowGzt
Grilling food over an open fire is one of life's great pleasures, at least if you set yourself up for success. Here's our guide to the fundamentals and a handful of techniques to master, whether you're a beginner or an advanced cook, using either a gas or charcoal grill. We'll show you how to achieve the perfect grilled steak or tender barbecued chicken. Get ready to get cooking with fire.

Sam Sifton, New York Times
Grilled Soy-Basted Chicken Thighs With Spicy Cashews
The skinless chicken browns nicely over a medium flame, and the sugary soy basting sauce lacquers it beautifully in the final few minutes of cooking. It's terrific with rice, or as a topping for a salad of sturdy greens.
Grilled Roast Chicken With Spinach-Ricotta Crostini
The skillet helps to distribute the heat and captures the juices, which would otherwise incinerate in the fire. Those juices are then put to good use as a cooking medium for dill-flecked, garlicky spinach.
Cook only that one side, then flip the fish onto a serving platter or plate, and top with a little bit of butter, chopped parsley and a spray of lemon.
Here is a cheap beef dinner of uncommon flavor, perfect for serving to a crowd. It calls for the process known as indirect grilling, in which you build a fire on one side of your grill and cook on the other, so that the dry-rubbed meat is never in direct contact with flame.
Health and Fitness News
No Fruit Juice Before Age 1, Pediatricians Say
Increasing Numbers of Pregnant Women Also Have Heart Disease
Blacks More Prone to Colon Cancers That Arise Between Colonoscopies: Study
Suicide Risk Quadruples After Lung Cancer Diagnosis
Chances of Successful CPR Dwindle as Seniors Age
Sleepless Nights Could Pose Heart Risk Dangers
Could Chocolate Guard Against an Irregular Heartbeat?
Alzheimer's Deaths Jump 55 Percent: CDC