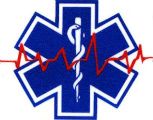 Welcome to the Stars Hollow Gazette's Health and Fitness News weekly diary. It will publish on Saturday afternoon and be open for discussion about health related issues including diet, exercise, health and health care issues, as well as, tips on what you can do when there is a medical emergency. Also an opportunity to share and exchange your favorite healthy recipes.
Questions are encouraged and I will answer to the best of my ability. If I can't, I will try to steer you in the right direction. Naturally, I cannot give individual medical advice for personal health issues. I can give you information about medical conditions and the current treatments available.
You can now find past Health and Fitness News diaries here.
Follow us on Twitter @StarsHollowGzt
Summer is finally here in the northeast with temperatures in the 80's. It's time to fire up the grill, and even if you don't have on, prepare recipes that are easy and light, as well as, tasty.
Laurie Colwin's Baked Mustard Chicken
te>
This old-school chicken, Sunday-night-supper chicken, even dinner party chicken, is baked for about two hours (yes, you read that correctly: two hours) until its bread crumb-coated skin is crisp — yet the meat miraculously maintains its moisture.
Steamed Clams With Spring Herbs
A pot full of garlicky steamed clams needs nothing more than some crusty bread – or even just a spoon – to accompany it. In this version, tarragon and chives add a bracing freshness to the clams while lime juice and zest brighten things up.
Jerk Ribs
This Jamaican-style jerk sauce's heat is towering, but it does not overwhelm the flavors that accompany the flames: thyme and allspice, along with wisps of caramelized sugar and a scent of rum.
Grilled Broccoli
This grilled broccoli is dressed simply in tamari, olive oil and balsamic vinegar. It results in crisp-tender florets that are beautifully sweet and salty beneath the smoke.
Grilled Garlic Bread
Hot, smoky garlic bread is equally friendly to a juicy steak, a whole fish or a Caprese salad.Hot, smoky garlic bread is equally friendly to a juicy steak, a whole fish or a Caprese salad.
Health and Fitness News
Climate Change May Up Asthma Irritant, Study Says
Does a Low-Fat Dairy Habit Boost Parkinson's Risk?
Guard Against This Little-Known Swimming Danger
Heart Infections Spike as Injection-Drug Abuse Climbs: CDC
Is Full Lymph Node Removal Always Needed for Melanoma?
Excess Alcohol May Speed Muscle Loss in Older Women
Special Brain Scans May Predict Autism in High-Risk Babies
U.S. Liver Cancer Deaths Have Doubled Since 1980s: Study
Just 10 Cigarettes During Pregnancy Can Harm Kids
Legionnaires' Hiding in Hospital, Nursing Home Plumbing Systems: CDC
Persistent Pain May Lead to Memory Troubles