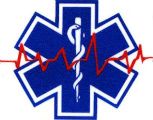 Welcome to the Stars Hollow Gazette's Health and Fitness News weekly diary. It will publish on Saturday afternoon and be open for discussion about health related issues including diet, exercise, health and health care issues, as well as, tips on what you can do when there is a medical emergency. Also an opportunity to share and exchange your favorite healthy recipes.
Questions are encouraged and I will answer to the best of my ability. If I can't, I will try to steer you in the right direction. Naturally, I cannot give individual medical advice for personal health issues. I can give you information about medical conditions and the current treatments available.
You can now find past Health and Fitness News diaries here.
One of the most important advances in preventative medicine has been vaccines. They have eliminated, as in the case of small pox, or greatly reduced diseases that spread easily and caused numerous deaths and crippling disabilities. Still, and mostly because of misinformation, faulty research or outright lies, people still resist vaccinating themselves and their children. This not only puts them in danger, it puts thousands of other at risk of sever illness and, even, death. To say these people are foolish would be an understatement. The ost of HBO's "Last Week Tonight," John Oliver, who recently became the father of a premature infant, explains the importance of vaccines like no one else can.
Follow us on Twitter @StarsHollowGzt
Health and Fitness News
Popular Heartburn Meds Don't Raise Alzheimer's Risk: Study
Fewer Americans Hospitalized for Heart Failure
Persistent Stress May Hasten Death in Heart Patients
Force, Frequency of Head Hits Jump as Young Football Players Get Older
Early Care by Cardiologist May Lower Stroke Risk for A-Fib Patients
How to Dodge Summertime Threats
A Baby's Skin No Match for the Sun
Antibiotics Improve Treatment of Skin Abscesses
Experimental Drug Shows Promise Against Dangerous Viruses
Many Women Mistaken on 'Side Effects' of Breast Cancer Drug