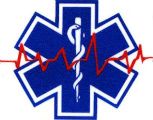 Welcome to the Stars Hollow Gazette's Health and Fitness News weekly diary. It will publish on Saturday afternoon and be open for discussion about health related issues including diet, exercise, health and health care issues, as well as, tips on what you can do when there is a medical emergency. Also an opportunity to share and exchange your favorite healthy recipes.
Questions are encouraged and I will answer to the best of my ability. If I can't, I will try to steer you in the right direction. Naturally, I cannot give individual medical advice for personal health issues. I can give you information about medical conditions and the current treatments available.
You can now find past Health and Fitness News diaries here.
Follow us on Twitter @StarsHollowGzt
What To Cook On A Cold Winter Weekend
Laurie Colwin's Baked Mustard Chicken
This old-school chicken, Sunday-night-supper chicken, even dinner party chicken, is baked for about two hours (yes, you read that correctly: two hours) until its bread crumb-coated skin is crisp — yet the meat miraculously maintains its moisture.
Laurie Colwin's Creamed Spinach With Jalapeño Peppers
There is the constant awareness of the plight of the busy home cook, those who would just as soon use a package of frozen spinach if the results are just as good as if you washed and chopped an untold number of bunches of fresh spinach yourself.
Quick-Braised Cod With Herbed Yogurt
In this blissfully easy weeknight dinner, cod and shallots are braised in butter and wine, then topped with an herbed, garlicky yogurt sauce.
Irish Stew
Irish stew may be served brothy, or slightly thickened with mashed potato or flour.
Health and Fitness News
Childbirth Deaths Declining in U.S., New Report Finds
Clean Air Act May Be Saving More Lives Than Thought
More U.S. Women Obese Before Pregnancy, Experts Sound the Alarm
Most U.S. Babies Start Solid Foods Too Soon
U.S. Cancer Deaths Steadily Dropping: Report
Hysterectomy May Have Long-Term Health Risks
Layer Up When Temperatures Plummet
New Hope for 'Ringing' in the Ears
Prenatal Vitamins Tied to Lower Autism Risk in Kids, Study Finds
Exercise Safely When the Weather Outside Is Frightful
Protect Your Heart in Frigid Weather