Welcome to The Breakfast Club! We're a disorganized group of rebel lefties who hang out and chat if and when we're not too hungover we've been bailed out we're not too exhausted from last night's (CENSORED) the caffeine kicks in. Join us every weekday morning at 9am (ET) and weekend morning at 10:00am (ET) (or whenever we get around to it) to talk about current news and our boring lives and to make fun of LaEscapee! If we are ever running late, it's PhilJD's fault.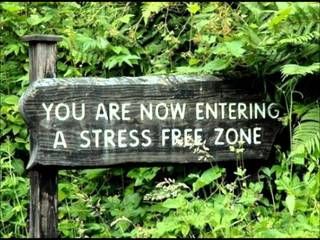 This Day in History
Joan of Arc is born; Samuel Morse demonstrates the telegraph to the public; Commercial airplane completes first round-the-world flight; Figure skater Nancy Kerrigan is attacked; Dizzy Gillespie and Rudolf Nureyev die.
Breakfast Tunes
Something to Think about over
Coffee

Prozac
You'll never get mixed up if you simply tell the truth. Then you don't have to remember what you have said, and you never forget what you have said.
Breakfast News
Prosecutors in pot-friendly states will decide on crackdown
Here Are the 19 Senate Democrats Still Not Committed to Defending Net Neutrality
Medical marijuana seen at risk following move by Sessions
Safety probe warns California's dam crisis a 'wake-up call'
Trump seeks $18 billion to extend border wall over 10 years
New Study: Big Ag, Climate Crisis Key Drivers of Ocean 'Dead Zones' Quadrupling in Size Over Last 60 Years
Group tries to save Frank Lloyd Wright building in Montana
Koreas will meet for talks next week in small breakthrough
New Venezuela congress leader pushes for negotiated solution
France's Macron suggests EU partnership with Turkey
Georgia sentences Saakashvili in absentia to 3 years
Spanish court keeps ex-Catalan vice president in jail
Egypt could make atheism illegal
Breakfast Blogs
3 Important Takeaways From the Latest Mueller Investigation Bombshell Charles Pierce, Esquire Politics
Don McGahn, Tom Delay's defense attorney digby aka Heather Parton, Hullabaloo
Why doesn't somebody do something?
The Trouble with Kirsten Gillibrand! Echidne, at her blog
New Frontiers in the Post-Employment Economy Erik Loomis, Lawyers, Guns and Money
It's Happening Here II Scott Lemieux, Lawyers, Guns and Money
THE NORMALIZATION DIDN'T BEGIN OR END WITH TRUMP Steve M., No More Mister Nice Blog
California The Latest State To Propose Its Own Net Neutrality Rules Karl Bode, Techdirt