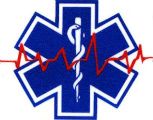 Welcome to the Stars Hollow Gazette's Health and Fitness News weekly diary. It will publish on Saturday afternoon and be open for discussion about health related issues including diet, exercise, health and health care issues, as well as, tips on what you can do when there is a medical emergency. Also an opportunity to share and exchange your favorite healthy recipes.
Beer Bratwurst
Questions are encouraged and I will answer to the best of my ability. If I can't, I will try to steer you in the right direction. Naturally, I cannot give individual medical advice for personal health issues. I can give you information about medical conditions and the current treatments available.
You can now find past Health and Fitness News diaries here.
Follow us on Twitter @StarsHollowGzt
Super Bowl Sunday and All the Fixings
Sunday is the big game, Super Bowl LII (That's 52 for you Latin numerical illiterates) and a big food day. Besides the main event, there is a UCon woman's basketball game at 1 PM ET to start you off, they are still undefeated this season, followed by Puppy Bowl, and Kitty Bowl. With all that cheering for your favorites you're going to need sustenance, so here are a few recipes that will be a hit with the crowds and make you a Super Bowl hero.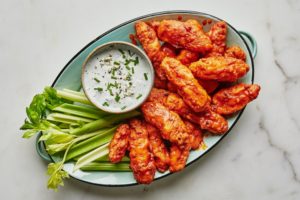 Boneless Buffalo Wings
These fried and sauced chicken breast strips have all the spicy flavor of Buffalo wings—without the hassle of bones.
Beer Bratwurst
This is a simple, classic sausage; serve it on a crunchy roll with mustard and sauerkraut.
French Bread Pepperoni Pizzas
This classic French bread pizza is as easy to make from scratch as it is to grab from the freezer. Top the toasted French bread with sliced pepperoni and mozzarella, and the whole pizza can get an even spicier kick from a sprinkling of red-pepper flakes.
Creamy Avocado Dip with Scallions
Think of this creamy dip as a textural cross between guacamole and French onion dip. A sprinkling of scallions on top adds extra sharpness and a colorful finishing touch.
Simple Spinach Dip
Because everybody—everybody!—loves buttery and cream cheese-filled spinach-artichoke dip, make a double batch of this creamy, luscious dip.
Baked Three-Cheese Onion Dip with Chive and Peperoncini
Sometimes, you're torn between a creamy and cool scoop of French onion dip with the melty, runny goodness of a queso dip. With this baked hybrid dip, you can stop this dip dilemma now. Add chopped chives and peperoncini to bring some balance to the dip.
Nachos with All the Fixings
Making your nacho toppings from scratch really is a power play. This full-of-fixings nacho tray loads up on beer-braised carnitas, dried-chile salsa, and guacamole without overloading your kitchen to-do list.
Health and Fitness News
Flu Season in U.S.: Deaths, Hospitalizations Mount
Brain 'Pacemaker' Could Lessen Alzheimer's Effects
Migraines Tied to Higher Heart Trouble Risk
MS Patients May Gain From Balance-Focused Workouts
Weight-Loss Surgery Alone Won't Keep Pounds Off
Who Really Needs to Go Gluten-Free
Common food preservative may help to treat schizophrenia
Vitamin D-3 could 'reverse' damage to heart