Welcome to The Breakfast Club! We're a disorganized group of rebel lefties who hang out and chat if and when we're not too hungover we've been bailed out we're not too exhausted from last night's (CENSORED) the caffeine kicks in. Join us every weekday morning at 9am (ET) and weekend morning at 10:30am (ET) to talk about current news and our boring lives and to make fun of LaEscapee! If we are ever running late, it's PhilJD's fault.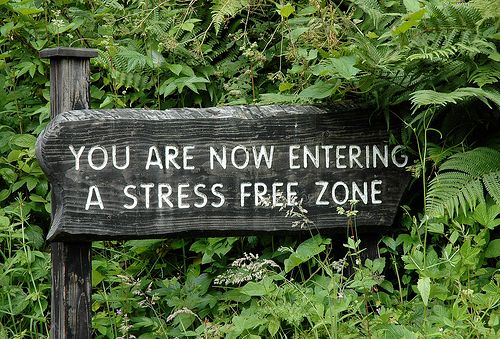 AP's Today in History for March 11th
Bomb attack on Madrid's commuter trains; Former Yugoslav President Slobodan Milosevic found dead; Mikhail Gorbachev becomes leader of Soviet Union; General Douglas MacArthur leaves Philippines in WWII.
Something to think about, Breakfast News & Blogs below

US government accused of unlawfully separating hundreds of migrant families
Amanda Holpuch, The Guardian
There have been at least 429 cases of immigrant parents being separated from their children in the past two years, according to a class-action lawsuit filed on Friday against the Trump administration.

The American Civil Liberties Union (ACLU) suit alleges the US government has violated due process for hundreds of asylum-seeking families by separating parents and children without a hearing and without showing the child would be endangered by staying with the parent.

Administration officials said last year they were considering implementing a family separation policy to deter asylum seekers. No such policy has been announced. …

The Missing Obama Millions
SEAN McELWEE, JESSE H. RHODES, BRIAN F. SCHAFFNER and BERNARD L. FRAGA, NYT
Much of the political commentary since the presidential election has focused on two groups of party switchers: those who voted for Barack Obama in 2012 and Donald Trump in 2016 and those who voted for Mitt Romney in 2012 and Hillary Clinton in 2016.

Trump voters who previously voted for Mr. Obama are the subject of intense fascination because they are viewed as providing critical insights into the racial and class dynamics that helped determine the outcome of the election. On the other side, many analysts see Romney voters who flipped to Mrs. Clinton as an illustration of how the Democratic Party now survives in significant part by appealing to more upscale voters.

Frustratingly, however, these perspectives play down the importance of a crucial group of disaffected voters: those who voted for Mr. Obama in 2012 but then failed to go to the polls in 2016. Because this group is disproportionately young and black, this erasure is racially tinged.

Our analysis shows that while 9 percent of Obama 2012 voters went for Mr. Trump in 2016, 7 percent — that's more than four million missing voters — stayed home. Three percent voted for a third-party candidate. …

Democrats' superdelegates debate left unresolved, will continue into the summer
Eric Bradner, CNN
Washington (CNN)Democrats will keep fighting over "superdelegates" — a leading symbol of the divisions left over from the 2016 presidential race — for at least five more months.

Democratic National Committee members voted Saturday to accept a recommendation to "revise the role and reduce the perceived influence" of superdelegates.

What that actually means, though, is a question the party is unlikely to resolve until this summer.

Bernie Sanders-aligned DNC members cast Saturday's vote as progress, and said they ultimately want to effectively eliminate all superdelegates.

"We knew it wasn't going to get resolved here," said Larry Cohen, the chairman of Sanders' political organization Our Revolution.

The generic recommendation came after the DNC's Unity Reform Commission — a 21-member panel of Hillary Clinton and Bernie Sanders supporters created to ease the tensions lingering from the 2016 campaign — spent 2017 crafting a series of recommendations that included a 60% reduction in superdelegates. That proposal would allow elected officials and former presidents and vice presidents to retain their status — but the DNC's 447 voting members would be "bound" to their state's results. …

ILLINOIS DEMOCRATIC PARTY CHAIR FUNDS MAILERS ATTACKING PROGRESSIVE CANDIDATES
Michael Sainato, The Intercept
THE ILLINOIS DEMOCRATIC machine has unleashed a wave of attacks on fellow Democrats in local races, with state party chair Michael Madigan funding mailers knocking several progressive candidates as Donald Trump stooges and foot soldiers in the tea party.

Madigan's campaign committee has spent nearly $19,000 on mailers attacking two Our Revolution-backed candidates in State Central Democratic Committee elections, Elizabeth Lindquist and Art Bardsley. The postcards say Lindquist and Bardsley are Trump supporters and "members of a group supported by Tea Party activists." The group referenced by the mailers is Represent.Us, an anti-corruption group that brings together people from all sides of the political spectrum.

The attack comes as the Illinois machine faces one of its most credible assaults in a generation, with Madigan ally Rep. Daniel Lipinski facing a primary challenge from Marie Newman, a progressive, pro-choice advocate who is now neck in neck with him in the polls. And in Chicago, a populist-reformer is going right at the heart of the machine, targeting the pol in charge of Cook County's tax assessment, a key source of power for the state party bosses. …

Massive Protest in BC as Thousands March to Stop Kinder Morgan Pipeline
Jon Queally, Common Dreams
Disregarding an injunction won by the pipeline company a day before the planned protest, thousands of people marched in Burnaby, British Columbia on Saturday to protest the expansion of a Kinder Morgan tar sands pipeline and export terminal that First Nations and climate justice campaigners say would threaten local waterways, erode Indigenous rights, and increase planet-warming carbon emissions.

Under a joint call to #ProtectTheInlet and #StopKM, opponents of the project—spearheaded by the "Protect the Inlet" or Kwekwecnewtxw initiative coordinated by Coast Salish spiritual leaders—marched on Saturday and also erected a physical "watchhouse" that will serve as a beacon for ongoing opposition to the pipeline company's efforts.

Members of the Tsleil-Waututh, Squamish and Musqueam First Nations say they do not consent to Kinder Morgan's plans and have vowed to fight the project's approval and completion with every means necessary.

"For Tsleil-Waututh Nation, the People of the Inlet, it is our sacred obligation to protect the water," the tribe said in a statement ahead of Saturday's protest. And while they said they will continue their legal battle against the pipeline company in the court, they added, "In our opposition to Kinder Morgan, we are many people paddling in the same direction." …
Something to think about over
coffee

prozac

Massachusetts school to keep 'Millionaires' mascot name
LENOX, Mass. (AP) — Students at a Massachusetts school want to remain Millionaires.

The Lenox Memorial Middle and High School student council on Wednesday announced that a school-wide poll found a majority of students want to keep the sometimes contentious Millionaires mascot.

About 96 percent of the school's 438 students voted last month. Fifty-one percent voted to keep the nickname, 32 percent wanted to change it, and 17 percent had no opinion.

Students last spring voted to change it because it is divisive, leads to taunts from opposing schools, and doesn't accurately reflect the picturesque town's economics.

Superintendent Timothy Lee tells The Berkshire Eagle the latest vote "puts the issue to rest."

The nickname is a tribute to wealthy out-of-towners, called "cottagers," who built mansions during the gilded age and employed the locals.