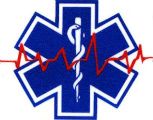 Welcome to the Stars Hollow Gazette's Health and Fitness News weekly diary. It will publish on Saturday afternoon and be open for discussion about health related issues including diet, exercise, health and health care issues, as well as, tips on what you can do when there is a medical emergency. Also an opportunity to share and exchange your favorite healthy recipes.
Questions are encouraged and I will answer to the best of my ability. If I can't, I will try to steer you in the right direction. Naturally, I cannot give individual medical advice for personal health issues. I can give you information about medical conditions and the current treatments available.
You can now find past Health and Fitness News diaries here.
Follow us on Twitter @StarsHollowGzt
The 4th of July is over and Summer has officially kicked in. Here are some cool recipes to cook this weekend or during the week for easy dinners or breakfasts.
Bacon, Egg, and Tomato Toast
Fry up bacon, tomatoes, and eggs all in the same skillet for this seasonal upgrade on the classic breakfast sandwich.
Brown Butter Steel-Cut Oatmeal
If you indulged a little more than you wanted over the 4th, a bowl of oats will be healthy and satisfying—and they can be made right in the Instant Pot. Steel-cut oats have a chewy, hearty texture. Taking the extra step of browning them in butter gives the oatmeal a toasty, rich flavor.
Banana-Stuffed French Toast
Still have guests in town for the holiday? Hanging out at a beach house? Nothing pleases a crowd like banana French toast.
Chicken Salad with Apricots, Celery, and Blue Cheese
This summery chicken salad offers a mix of sweet, creamy, and acidic flavors, and tender, crunchy, and juicy textures. In other words, it's got everything.
Grilled Bistecca with Herby Fish Sauce
Why baste your steak with fish sauce? It's called umami. Get into it.
Cabbage Wedges with Warm Pancetta Vinaigrette
Every grilled steak dinner deserves a classic wedge. This one gets extra flavor points from its charred, smoky leaves.
Roasted Niçoise Salad with Halibut
Marinated artichoke hearts get super-crispy and addictively delicious when roasted, making them the secret star of this simple sheet-pan dinner.
Southern One-Cup Peach Cobbler
In this summery cobbler recipe, the batter puffs up around the fruit, creating a cakey top and a gooey base.
Health and Fitness News
Kids of Gay Parents Don't Struggle More Socially
Anti-seizure Meds Won't Ease Low Back Pain
850 Million People Worldwide Have Kidney Disease
Banned from Soap, Is Triclosan in Your Toothpaste?
Medical Marijuana a Hit With Seniors
Fatigue Fuels Knee Injuries in Young Athletes
Paints, Solvents Increase MS Risk for Some Smokers
'Fish Pedicure' Makes Woman's Toenails Stop Growing
Added Folate May Have Helped Cut Kids' Psychosis
Flea, Tick Killers May Cut Zika Risk
Working Overtime Could Raise Women's Diabetes Risk
Preeclampsia Can Mean Higher Heart Risks Later