Welcome to The Breakfast Club! We're a disorganized group of rebel lefties who hang out and chat if and when we're not too hungover we've been bailed out we're not too exhausted from last night's (CENSORED) the caffeine kicks in. Join us every weekday morning at 9am (ET) and weekend morning at 10:30am (ET) to talk about current news and our boring lives and to make fun of LaEscapee! If we are ever running late, it's PhilJD's fault.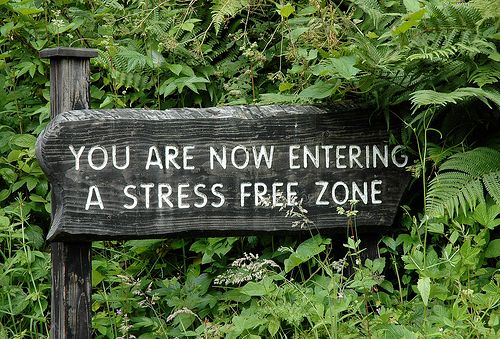 AP's Today in History for October 10th
Vice President Spiro Agnew resigns; Imperial rule ends in China; Achille Lauro hijackers forced to land; Movie legend Orson Welles dies; Opera composer Giuseppe Verdi born; Actor Christopher Reeve dies.
Breakfast News, Blogs & Something to think about, below

LEAKED TRANSCRIPT OF PRIVATE MEETING CONTRADICTS GOOGLE'S OFFICIAL STORY ON CHINA
Ryan Gallagher, The Intercept
"WE HAVE TO be focused on what we want to enable," said Ben Gomes, Google's search engine chief. "And then when the opening happens, we are ready for it."

It was Wednesday, July 18, and Gomes was addressing a team of Google employees who were working on a secretive project to develop a censored search engine for China, which would blacklist phrases like "human rights," "student protest," and "Nobel Prize."

"You have taken on something extremely important to the company," Gomes declared, according to a transcript of his comments obtained by The Intercept. "I have to admit it has been a difficult journey. But I do think a very important and worthwhile one. And I wish ourselves the best of luck in actually reaching our destination as soon as possible."

…

It has been two months since The Intercept first revealed details about the censored search engine, code-named Dragonfly. Since then, the project has faced a wave of criticism from human rights groups, Google employees, U.S. senators, and even Vice President Mike Pence, who on Thursday last week called on Google to "immediately end development of the Dragonfly app that will strengthen the Communist Party's censorship and compromise the privacy of Chinese customers."

Google has refused to answer questions or concerns about Dragonfly. On Sept. 26, a Google executive faced public questions on the censorship plan for the first time. Keith Enright told the Senate Commerce, Science and Transportation Committee that there "is a Project Dragonfly," but said "we are not close to launching a product in China." When pressed to give specific details, Enright refused, saying that he was "not clear on the contours of what is in scope or out of scope for that project."

Senior executives at Google directly involved in building the censorship system have largely avoided any public scrutiny. But on Sept. 23, Gomes briefly addressed Dragonfly when confronted by a BBC reporter at an event celebrating Google's 20th anniversary.

"Right now, all we've done is some exploration," Gomes told the reporter, "but since we don't have any plans to launch something, there's nothing much I can say about it."

…
Something to think about over
coffee

prozac


BERNIE SANDERS SHOWS HOW TO DO POLITICS
NATHAN J. ROBINSON, CURRENT AFFAIRS

When Bernie Sanders introduced his "Stop BEZOS Act" last month, he was mocked for Not Understanding Basic Economics. His bill required companies to pay back the costs of welfare benefits received by their employees, and was intended to highlight the fact that as Jeff Bezos has become the wealthiest man in the history of humanity, thousands of Amazon workers (in some places, nearly ⅓ of the workforce) have been earning so little that they are on food stamps.

The "Well, actually" brigade was on top of Sanders instantly. Sanders "seems more focused on embarrassing the online giant than helping its workers," and "his plan seems to be much more about grandstanding and pointing fingers than about actual solutions to help vulnerable American workers." Sanders was lectured by the Heritage Foundation: "wages are contingent on the additional value that a given worker contributes to the company," and the bill would (tell me if you've heard this one before) Hurt The Very People It Was Trying To Help. Here's a Cato Institute libertarian writing in USA Today:

However much Sanders insists otherwise, in competitive industries, workers' pay and benefits tend to match the value of the work they're doing. Firms cannot "underpay," or else they risk losing employees to other businesses, while "overpaying" would be financial suicide. …Of course, Sanders is right that wages at major corporations do not always guarantee a decent standard of living, particularly for part-time workers, those with many children, or high rent. But shareholders and customers of companies should not be responsible for every factor of their workers' lives. Companies pay people for the work they do, and it is unrealistic to expect them to pay people based on the number of children they have, where they live or their medical bills. … My research estimates a program of liberalization in land use planning and zoning laws, child-care regulations, cost-inflating food programs, fuel standards and car dealership laws, tariffs on clothing and footwear and occupational licensing, could directly save poor households anywhere between $830 and $3,500 per year.

First, I think it shows you just how limited libertarianism is as an ideology that when the Cato guy tries to suggest alternatives, he says that if you got rid of regulations on child-care, fuel standards, occupational licenses, city planning and zoning laws, then maybe you could save poor families a couple thousand bucks a year. It's also true that if you let anyone be a doctor, the cost of going to the doctor would plummet! If you stopped requiring cars to be roadworthy, their cost would drop too. There are reasons we do not do these things.

Second, here's what happened last week, for those of you that missed the news: Amazon raised the starting wage for all its employees to $15 an hour. Here's what Jeff Bezos said: "We listened to our critics, thought hard about what we wanted to do, and decided we want to lead… We're excited about this change and encourage our competitors and other large employers to join us."

This shows you two things:

1)Bernie Sanders is not an idiot, and actually knows how to do politics.

2)The theory of economics that the criticisms were based on is balderdash.

The criticisms of the "Stop BEZOS" bill are interesting in light of the outcome. I think they show how a lot of people confuse "politics" with "policy": the bill was not a good policy, therefore it was not good. That's not necessarily the case though, and I think one of the reasons liberals have failed politically is that they think of politics as "designing the optimal policy" and have no clue how to actually build the political power that allows you to pass and implement the optimal policy. Bernie Sanders does know a thing or two about building political power—that's why he managed to be the "Amendment King" in the House of Representatives, passing more roll call votes in a Republican Congress than any other member despite being a radical democratic socialist.

…

The Amazon change also shows how silly the theory that "companies pay employees the value of their labor" is. Clearly they don't, since Amazon was just able to raise wages across the company under pressure. The Cato writer said that it would be "financial suicide" for a company to "overpay," but I doubt Amazon is committing financial suicide here. Bosses—and the intellectuals who justify everything bosses do—always say they can't afford to pay more, whether it's true or not. Sometimes it is true. At Amazon, it's definitely not. If Bernie had listened to Mr. Economics 101, Amazon workers might well be making less money.

I shouldn't imply that Bernie Sanders was singlehandedly responsible for this, actually. Quite the opposite: the reason Amazon picked $15 is because the workers in the Fight For $15 movement have put in so much effort making the seemingly impossible a reality. But I do think Bernie deserves credit for understanding how politics works: it's about power. Who has it, and who doesn't. If Bezos sees a potential regulatory threat and a public embarrassment, then he will make concessions that he otherwise would not have. It's up to us to exert the pressure that produces the results. What Amazon's raise shows is that shaming corporations and billionaires is not just morally correct but practically useful, and we should continue to escalate it.